2019 Honda Fit Review
Published on: March 27th, 2019
Editorial Note: The content of this article is based on the author's opinions and recommendations alone. It may not have been previewed, commissioned or otherwise endorsed by any of our network partners.
A four-door subcompact, the Honda Fit brings to mind the phrase "small but mighty." It is a cross between a wagon and a hatchback and, as one of the smallest new cars available, it's one of the least expensive.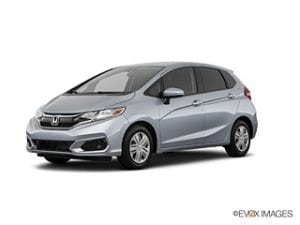 2019 Honda Fit pricing
The manufacturer recommended price (MSRP) for the 2019 Honda Fit starts at a cool $16,190, which will get you a base trim, complete with a manual transmission. About $4,000 more gets you the highest trim with a bunch of upgrades, which we'll go over in the trim comparison section.
Trims
LX
Sport
EX
EX-L
MSRP
$16,190
$17,500
$18,160
$20,520
The MSRP however is not what you must pay for the vehicle. You may be able to find the Fit for a lower price, depending on when and where you look to buy one. To know the fair market value, you could use an industry guide like Kelley Blue Book or NADAguides.
What's next? What comes next after selecting a car, for most people, is finding a car loan. Beware, auto dealers may raise a customer's APR when customers get a car loan through the dealership. The best way to avoid that is to shop around before you get to the dealer so you know what rate you deserve Consider applying to your bank, credit union, online lender or Honda financing. You could also fill out an online form at LendingTree and get up to five potential auto loan offers from up to five different lenders, based on your creditworthiness.
2019 Honda Fit safety
Pros. The 2019 Honda Fit earned top marks in most test categories by the Insurance Institute for Highway Safety (IIHS). The National Highway Traffic Safety Administration (NHTSA) gave it 5 out of 5 stars.
Honda's active safety features, Honda Sensing, comes standard on the top two trims of the Fit, although it's available to be added for an extra cost on the lower two trims. It may include:
Collision Mitigation Braking System. If the car senses it is about to run into something front-first, it will apply the brakes for you.
Road Departure Mitigation System. If the Fit begins to cross a lane without the turn signal on, it can brake and steer to help keep it in the lane and not leave the road.
Adaptive Cruise Control with Low-Speed Follow. The Fit can follow behind another car at a set interval.
Lane Keeping Assist System. The car can adjust its steering to help keep itself in a lane.
Cons. The IIHS called out the 2019 Honda Fit in two categories. For ease of use in child safety seat anchors, the Fit earned an "acceptable," the second highest out of four possible ratings, and its headlights earned a "marginal," the second lowest rating.
2019 Honda Fit competitor comparison
2019 Honda Fit
2019 Ford Fiesta hatchback
2019 Kia Rio hatchback
2018 Toyota Yaris hatchback
MSRP
$16,190
$15,790
$16,490
$15,635
Expert Rating
4.4
4.2
4.1
3.6
Standard Features
Multi-Angle Rearview Camera, 2nd-Row Magic Seat (R)
Keyless Ignition, Hill Start Assist, USB Audio Input
Bluetooth, Sirius Satellite Radio
Toyota Safety Sense C suite, 6.1" Touch Screen, Bluetooth
Body Types Available
Hatchback
Hatchback, Sedan
Hatchback, Sedan
Hatchback, Sedan
Fuel Economy
31
30
32
33
*Chart data is for base 2019 models with the exception of the Toyota Yaris, which is not offered as a hatchback for 2018. Expert score averages Kelley Blue Book (KBB) and Edmunds expert ratings. Standard technology refers to features included in the lowest trim level for each model at no extra cost (not an exhaustive list). Fuel economy is combined city / highway mileage as defined by the EPA.
Compared with competitors, the 2019 Honda Fit is priced and rated well. The main difference is that the Fit is not offered as a lower-priced sedan. If you want a less expensive vehicle with more technology, a competitor sedan may be a good option — the Chevrolet Sonic sedan, for example, starts at $15,420. Also note that the Toyota Yaris hatchback is being discontinued after the 2018 model year, though it is available as a 2019 sedan.
2019 Honda Fit trim comparison
In Honda vehicles, each trim builds upon the trim before it. So the top trim of the vehicle will include every feature the lower trims have or better versions of those features, plus the new things for that trim level.
Trims
LX
Sport
EX
EX-L
MSRP
$16,190
$17,500
$18,160
$20,520
Standard Features
Multi-Angle Rearview Camera, 2nd-Row Magic Seat (R)
7″ Touch Screen, Spoilers
Honda Sensing, Moonroof, Apple CarPlay/Android Auto
Leather-Trimmed Interior, Automatic Transmission
An automatic transmission is only included in the price of the EX-L trim, although you could pay to upgrade the transmission to an automatic on any of the lower trims.
For example, the least expensive LX trim comes with a manual transmission, but you could select an automatic transmission and the Honda Sensing package for an extra charge, but without paying to upgrade to the top trim in which both are standard.
2019 Honda Fit — the bottom line
You might like the Fit if you're looking for a subcompact vehicle for city driving that can offer you a plethora of ways to use the space it has. The Fit may be small, but its Magic Seat, available on even the lowest trim, folds in different ways to make space for cargo in a tight package. You might not like it if you are looking for the absolutely lowest-priced new vehicle or one that has more upgrade options. In that case, you might want to check out our best hatchbacks under $25,000.
MSRPs in the article are accurate as of the date of publishing.