Mike Stilwell has spent nearly two years prettying his kitchen and two bathrooms so he can sell his 2,100-square-foot home in Southern California. But last February, as he prepared to add ceramic tile to the bathroom floor and granite slabs to the kitchen island, he hit a roadblock: he was running out of money.
"I wanted to be able to make my mortgage (and still finish the project)," he said. "With me running low on funds, the house did sit idle for a period of time."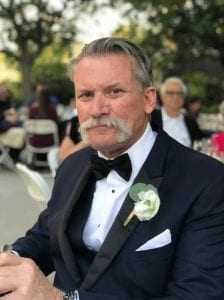 So, Mike, a 61-year-old retired air conditioning mechanic, weighed his options. He considered going to his bank but felt that getting money for such a simple project would be "impossible." While investigating other ways to get cash quickly, he found LendingTree.
Within minutes, he was approved for a $20,000 personal loan that helped him refurbish his bathrooms and kitchen and brought him a step closer to selling his house so he can move to Arizona.
"LendingTree was quick and easy," he said. "I had my money within a week. LendingTree allowed me to finish my projects and make the house presentable."
That house has been his home for the last 13 years. After deciding to sell, he tried hiring contractors for the renovations. One was too expensive. Another two never showed up. Frustrated, Mike decided he'd do the work himself, with a lot of help from YouTube.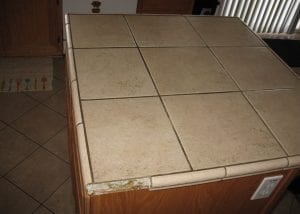 His home became a temporary construction site as he stripped his bathroom walls to the studs and ripped out fiberglass molding from the shower. He leveled his own uneven floors, poured his own cement, built his own platforms and shelves, repiped his own drains and added his own "dazzle" to the bathtub. In his kitchen, he yanked the tile out of the island and replaced it with granite.
Funding he found through LendingTree, he said, helped him afford the supplies he needed to put the finishing touches on a project that took a year-and-a-half. He plans to sell his home next year, which gives him enough time to use money he's saved to pay off his personal loan.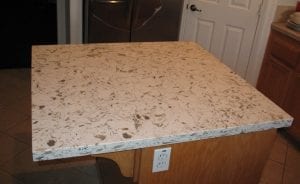 "I did save money performing the DIY projects myself," he said. "I'm thinking this should be good potential for resale of my home. It just looks better."
Personal loans are lump sums of money you can use for pretty much anything, including making renovations to your home. Go to LendingTree, where you can shop and compare lenders to find the personal loan that best meets your needs.
This blog post featured a story from an actual LendingTree customer. Customers were not compensated for their participation in this story.