Jennifer Dwyer used family savings three years ago to start a specialty cheese and charcuterie shop in Cape Cod, Mass. But when she needed outside capital to help make ends meet, her bank turned her down.
Cape Cod is a popular vacation destination, and North Falmouth Cheese Shop depends on foot traffic coming through the store during the summer months. Winters are slow, though some locals stick around before heading toward warmer climates in March and April, Dwyer said. Unfortunately, that's the time of year when Dwyer orders inventory for the upcoming summer season.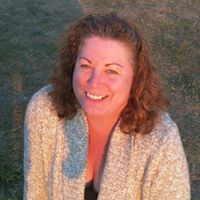 This year, heading into her fourth summer, she sidestepped the local banks that had previously turned her down and applied for financing through SnapCap by LendingTree, which connects entrepreneurs with lenders. In March, Dwyer took out a $10,000 loan through OnDeck, an online business lender in SnapCap's marketplace.
"It set me up to feel comfortable to go into the summer season, to start stocking up," she said. "It allowed me to tie up all the loose ends that were stressing me out."
The search for financing
When Dwyer first opened the business, her husband cashed in $90,000 from his 401(k) to fund the cheese shop. Dwyer stocked the store with imported and domestic cheeses, crackers, nuts, honey and other charcuterie staples. Dwyer chose to make all purchases in full through cash on delivery, or COD, paying for supplies per shipment, to avoid accumulating debt.
"We didn't have to rely on terms. We didn't have to wait for invoices to come," she said. "Our cash flow was healthy enough that we didn't need it."
Cash flow dipped during North Falmouth Cheese Shop's second winter in business. Dwyer asked her vendors to put her on credit and they gave her 15 to 21 days to make payments. Dwyer thought of borrowing a small loan to stock the store before Memorial Day weekend that year, knowing she'd generate enough cash to pay off the debt as soon as business picked up.
Dwyer applied for a $10,000 loan from the bank that housed her personal and business finances. However, it declined her application because of her credit profile. Dwyer's credit score was low because of a short home sale and several late payments on credit card and utilities bills. Dwyer knew she had a troubled credit history, but she thought her bank would take her business performance and account balance into consideration.
"They could see I wasn't overdrawing on my business account," Dwyer said. "It was heartbreaking that they weren't even going to loan me $10,000."
Dwyer went to a different local bank, this time applying for a $5,000 loan backed by the U.S. Small Business Administration. Once again, a bank turned her down.
"I was just so frustrated," Dwyer said. "If the SBA can't even stand behind a business that has been on their own two feet for three years, that's ridiculous."
Turning to SnapCap
Dwyer felt her business performance and payment history with vendors should hold more weight than her credit score. She had been trying to clean up her credit history and was dismayed that past decisions and late payments were standing in the way of getting approved for a business loan.
"I always felt if I owe money, that's my first priority," she said. "But life happens, and things come up."
Dwyer filled out a SnapCap application online and was assigned a representative who walked her through several loan offers. The representative explained how much Dwyer would ultimately owe with interest, and how much she would need to make in weekly payments.
"The confidence they had in me based on my company paperwork was awesome," she said.
Dwyer used her financing to catch up on the business' electricity and heating bills that had accumulated throughout the winter. She also purchased products and supplies for the shop. Dwyer plans to invest in expanding inventory and hiring help this summer. She's already seen a positive impact from the influx of cash – Dwyer said business was up 50% from the previous year during the weekend before Mother's Day in May.
Recently, Dwyer received a call from her bank asking if she had any interest in opening up a line of credit. Based on her past experience applying for financing with the bank, she declined the offer and said she had found financing elsewhere.
"I replied, 'No thanks, I have found another source of funding that was there when I needed them, so I won't ever be needing to borrow money from you,'" Dwyer said. "It felt so awesome to be able to say that."
Key takeaways:
Don't be afraid to look online for alternative financing. Before working with SnapCap, Dwyer was skeptical of any lending outside of traditional bank financing. But after making no progress with the banks, she overcame her nervousness and submitted an application. The experience changed her attitude toward online lending. "The customer support was right there," she said. "Never once had I felt that it was a scam."
SBA loans can be difficult to obtain. Individual lenders and banks issue SBA-backed loans, which generally have low rates and favorable terms. Because these loans are in high demand, the application process is lengthy and requires extensive documentation. If the lender doesn't like what it sees on one of your many business documents, such as your profit and loss statement, financial projections, past tax returns, or cash flow analysis, you could find your loan application denied as Dwyer did.
A business line of credit could be a good idea. Although Dwyer decided not to open a line of credit with her bank, lines of credit can act as a financial fallback for business owners. If you quickly need access to a specific amount of funding, you could make a withdrawal from your credit line versus applying for a loan, which may take more time and require that you borrow more money than you may need. Online lenders typically have more lenient requirements than banks for lines of credit, and you could be approved for funding as soon as the next day.
Need fast, flexible funding for your business? Go to LendingTree to get business loan offers customized for you!