On paper, there's no way James Muffoletto should've been able to buy his two-story, $320,000 home in a lakeside Chicago suburb this summer.
He had bad credit. He worked full-time while going to school. His wife of six years was a stay-at-home mom on the verge of giving birth to their second son. At the same time, the family lived in a condo that didn't even have James' name on the deed.
"My credit situation was not good at all — very, very poor," said James, a 34-year-old quality manager for an aerospace distribution company. "My mother and my wife were on the deed and we pooled some money together to buy a condo."
But as the Muffoletto family grew, the condo became too small. They needed more space. Although he was concerned about his credit health, James decided in March to start looking for a home.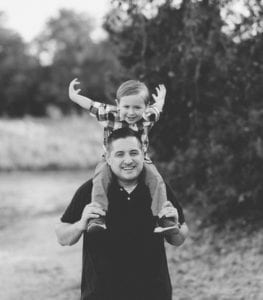 The first lender he tried turned him down because his credit was too low. That's when he Googled mortgages for people with "poor financial situations" and found LendingTree.
He answered a few questions about his financial history, keeping his expectations low and his guard up. He was leery of the company's pledge to match him with lenders willing to take his business, he said.
His skepticism gave way to surprise when he got a phone call from a senior loan officer at one of the many lenders on LendingTree's marketplace. "He left me a voicemail and it sounded very compelling," James said. "It sounded like he genuinely wasn't trying to get my business but, more or less, earn it."
Earned it, he did. Every time James called, his loan officer answered. At night. On weekends. He was always available, James said.
That became critical as James was dealt another blow to his credit: he discovered his student loan company incorrectly reported he had not been making monthly payments.
"It got reported on my credit and dropped my score by 100 points during the time I'm buying a house," James said. His loan officer helped him find resources to dispute the errors quickly, so it wouldn't jeopardize his home buying efforts.
"I didn't have months or weeks. I had to get it done in a matter of days," James said. "We would've been homeless had I not been able to pull this off."
That's because James and his wife were selling their condo the same time they were trying to buy their house. The student loan company admitted its wrong and fixed the blunders. James' credit improved. And, after looking at 50-plus homes with his wife — and submitting two offers that fell through — James got the financing he needed to purchase a 2,700-square-foot home with a spacious yard, full deck and completed living space in the basement.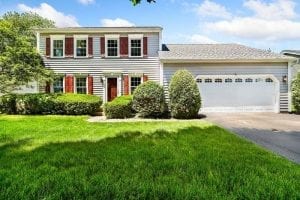 The Muffolettos moved into their new home this August. It's in a family-friendly neighborhood within walking distance of schools and parks, James said.
"My block is full of four and five and 6-year-old kids, and babies," he said. "It's going to be perfect for my children to grow up."
He's glad he trusted LendingTree to connect him with a lender that snagged him an affordable rate and looked out for his best interests. He was so impressed he left a glowing review for his loan officer about his experience.
"We encourage our past customers to share their experience with lenders, whether good or bad, so that they empower others who are about to make one of the biggest financial decisions of their lives," said Armando Moran-Martinez, a LendingTree product analyst who oversees the company's ratings and review platform. "Imagine you're stuck between two really good offers, the terms of the loan look great, but you are hesitant to work with lenders you are not familiar with. Ratings and Reviews at this point are imperative."
James said he hopes his story inspires others who are on the fence about home buying. Right now, though, he's more focused on helping his family get settled in their new digs.
Buying a home, he said, "makes me feel like I've done my job as a father and husband better."
LendingTree has the nation's largest rating and review network of lenders and loan officers. Find reviews to help you make your best funding decisions here.
This blog post featured a story from an actual LendingTree customer. Customers were not compensated for their participation in this story.