Like many companies, LendingTree took a definitive stance against racial injustice in the wake of a police officer killing George Floyd in May.
​​Since then, we've worked to reinforce our commitment with action companywide, much of it spearheaded by our growing Diversity and Inclusion Group (DIG):
​​We held a series of discussion groups focused on racial inequity and the experiences of Black employees in and outside the workplace.
​​We released an employee-led Ally 101 webinar teaching teammates about Allyship to the LGBTQ+ community and other marginalized people groups.
​​We created a Slack channel for team members to share resources, think pieces, videos and book recommendations that spur conversation about the nuances of race and the ills of white supremacy.
​​We partnered with an employee assistance program group to facilitate additional discussions around coping skills and resiliency in times of crisis, while bringing more attention to our existing mental, emotional and financial health resources.
​​We've started deliberate conversations about integrating diverse and inclusive practices in how we attract, hire, retain and promote employees.
​​All this is good, but we can do better. And we will, primarily because employees are holding the company accountable.
​​"The DIG team came together because they saw a need to increase diversity in our management ranks and help leaders create an inclusive work environment," said Jill Olmstead, LendingTree's Chief Human Resources Officer. "They saw a need and decided to fill it."
​​How DIG came together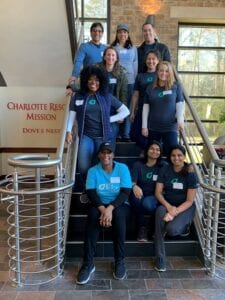 ​​Our internal response to George Floyd's murder was swift and meaningful because of the seeds planted more than a year earlier. That's when a group of employees who wanted to promote diversity and foster inclusivity banded together to push for change.
​​Together, they created DIG, an alliance of passionate employees devoted to making LendingTree a more diverse and inclusive workplace where everyone feels welcome. It's drawn more than 300 members.
​​"Because there was no pre-existing formal diversity and inclusion group for me to join, my peers and I started DIG from scratch," said Ben Cao, a senior digital media analyst who's also one of DIG's co-chairs. "We spent hundreds of hours together coming up with a specific mission and a plan for success."
​​Employees worked behind the scenes to build the program's framework. They held meetings, bolstered ranks and presented to Olmstead, DIG's advocate with executive leadership.
​​"Our culture is all about taking charge and building strong partnerships.  This is true in our work with diversity, equity and inclusion," Olmstead said. "HR is fortunate to have (DIG) as strong partners in the overall diversity work in the company."
​​Before George Floyd's death, awareness of DIG across the organization was scattershot. That's because the group hadn't been formally introduced and focused on incremental milestones, such as spearheading a day of service on Martin Luther King, Jr. Day and sharing bios of Black and women innovators on the company intranet for Black History Month and Women's History Month.
​​At the same time, members spurred conversations with Olmstead, Human Resources and other key stakeholders about offering implicit bias training and ensuring diversity is a top consideration in how managers hire, promote and reward employees.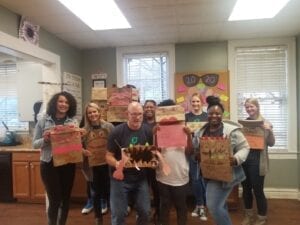 ​​"Businesses need diversity of ideas in order to thrive," Cao said. "Diversity of employee backgrounds strongly correlates to having a diverse pool of ideas for the business to create a competitive advantage."
​​A  2014 survey by Glassdoor shows that 67% of job seekers consider workplace diversity when mulling job offers, while a 2018 study by the Boston Consulting Group shows that companies with diverse management teams earn 19% higher revenue due to innovation. Another study, published by McKinsey & Company, found that companies with ethnically diverse leadership teams were 33% more likely to outperform their competitors in profitability, and organizations with more gender diverse executive teams were 27% more likely to outperform their industry peers in earnings.
​​The pandemic stymied DIG's plans for a big companywide announcement in early 2020. As the group adapted to the changing work environment, the world recoiled after George Floyd's murder. DIG couldn't wait any longer.
​​"Our nation found itself at a social and cultural crossroads, and at that crossroads LendingTree's DIG was officially born," Cao said. "The announcement and formalization of our group did not go the way we planned, but it went the way the company needed it to.
​​"When our employees needed support, acknowledgement, and safety the most, DIG provided it to them."
​​Where do we go from here?
​​For employees like front-end developer Steven Kellems, LendingTree was already ahead of the curve in terms of inclusion. When he joined the company four years ago, he was surprised his domestic partner could get coverage on the employer healthcare plan. He was surprised again in June, when he led the creation of the Ally 101 webinar to coincide with LGBTQ Pride Month and the national outcry against racial inequality.
​​"I honestly felt like my content may have been too aggressive, but leadership loved it," he said.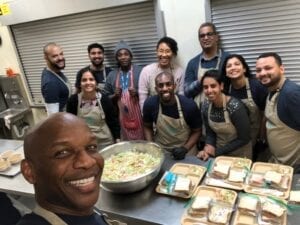 ​​Still, he acknowledged there's room to grow. "While this was awesome…there's always work to do, and LendingTree definitely is open to doing that work," he said.
Some say being open is half the battle. Divya Sangameshwar manages public relations for LendingTree's Value Penguin division. In the past, she's worked for companies where diverse perspectives weren't always appreciated.
"As someone who works in PR, I know from firsthand experience that a lack of diversity and inclusion is bad for business," she said. Sangameshwar joined DIG before its official launch. She's eager to see how the company's D&I work grows legs, but she also wants it to be thoughtful in taking next steps.
"Moving straight to action before fully understanding the underlying issues can lead to an inauthentic approach with lackluster results," she said. "I appreciate that LendingTree employees and management are thinking critically about why diversity and inclusion is important for our success as a business and as individuals, before rushing into making decisions about what diversity and inclusion will look like at Lending Tree."
Long before DIG, Mandi Woodruff took inclusive recruiting into her own hands. She oversees teams of editorial writers, analysts and subject matter experts, and makes a concerted effort to interview a diverse pool of talent, she said. She hopes that same energy spreads across the entire organization, especially among C-suite executives.
"Having seen companies in the past try to take steps forward to become more inclusive where there hasn't been accountability — meaning not enough people agree it's a priority at every level, from the top down — their efforts haven't yielded much change," she said.
But she's optimistic and working closely with Olmstead and DIG to create more equity and support future career advancement opportunities for employees of color, especially.
"If we can't do it successfully here at LendingTree, where it seems like people genuinely want to do the right thing and see the company become one of the greatest places for BIPOC (Black, Indigenous and People of Color) workers to call home, then I don't know where it can be done," she said.