At least once a year, I get this overwhelming urge to travel outside the U.S. So, when a good friend paid for my flight to Auckland, New Zealand, one of my top bucket-list destinations, I couldn't pass it up.
With the plane ticket covered, I had to figure everything else out myself: lodging, transportation, excursions, food, etc. This would be my fourth time out the country, but my first time traveling overseas alone, so I wanted to be extra vigilant about how I was spending my money.
So, naturally, I made a series of money mistakes that nearly gave me a panic attack. Here are three epic financial fails from my New Zealand trip. Hopefully, you'll learn, laugh at my expense and never follow in my footsteps.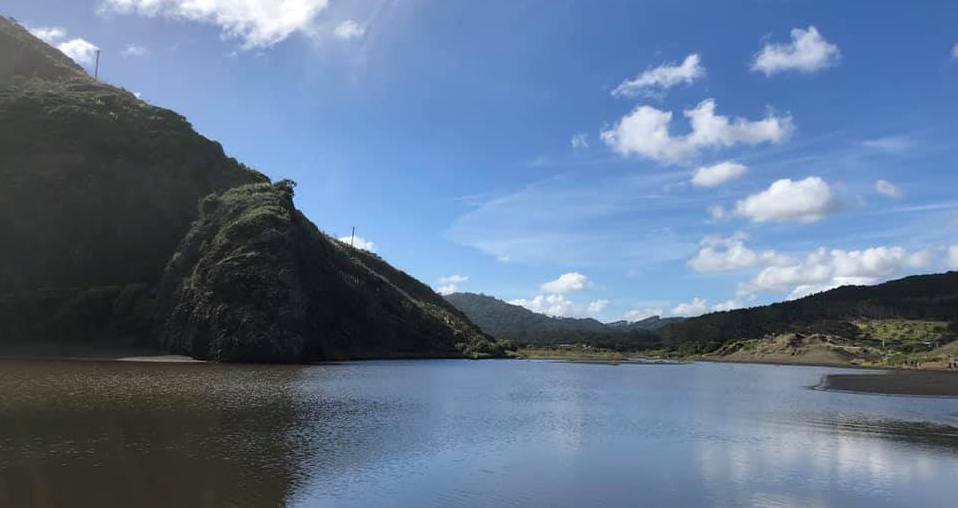 In case you didn't know, New Zealand is GORGEOUS. Here's a photo I took on Bethells Beach, a day after my financial meltdown.
Suckered by a pay phone 
As soon as I landed in Auckland, my cell phone stopped working 🙃.
Days before my flight, I called my phone company to switch to a temporary international plan that would let me use my data, make calls, send texts, etc., while abroad. I told the customer service rep to activate the plan on May 10 New Zealand time. I stressed that last part.
I should've ensured the customer service rep knew New Zealand is about 16 hours ahead of the U.S. They didn't 😒.
So, there I was on May 10, in a foreign country without a working phone. I found a pay phone, inserted some New Zealand coins and called my service provider. Two minutes in, the operator dropped my call and informed me I needed to pay more money 🙃🙃.
I did that two more times — never getting past the automated prompts — before trying my credit card. It worked. Twenty minutes later, my data was on and I managed to hail an Uber. Then, I found a charge on my credit card from New Zealand's phone company: $90 for 20 minutes 🙃🙃🙃 .
Choosing the wrong prepaid card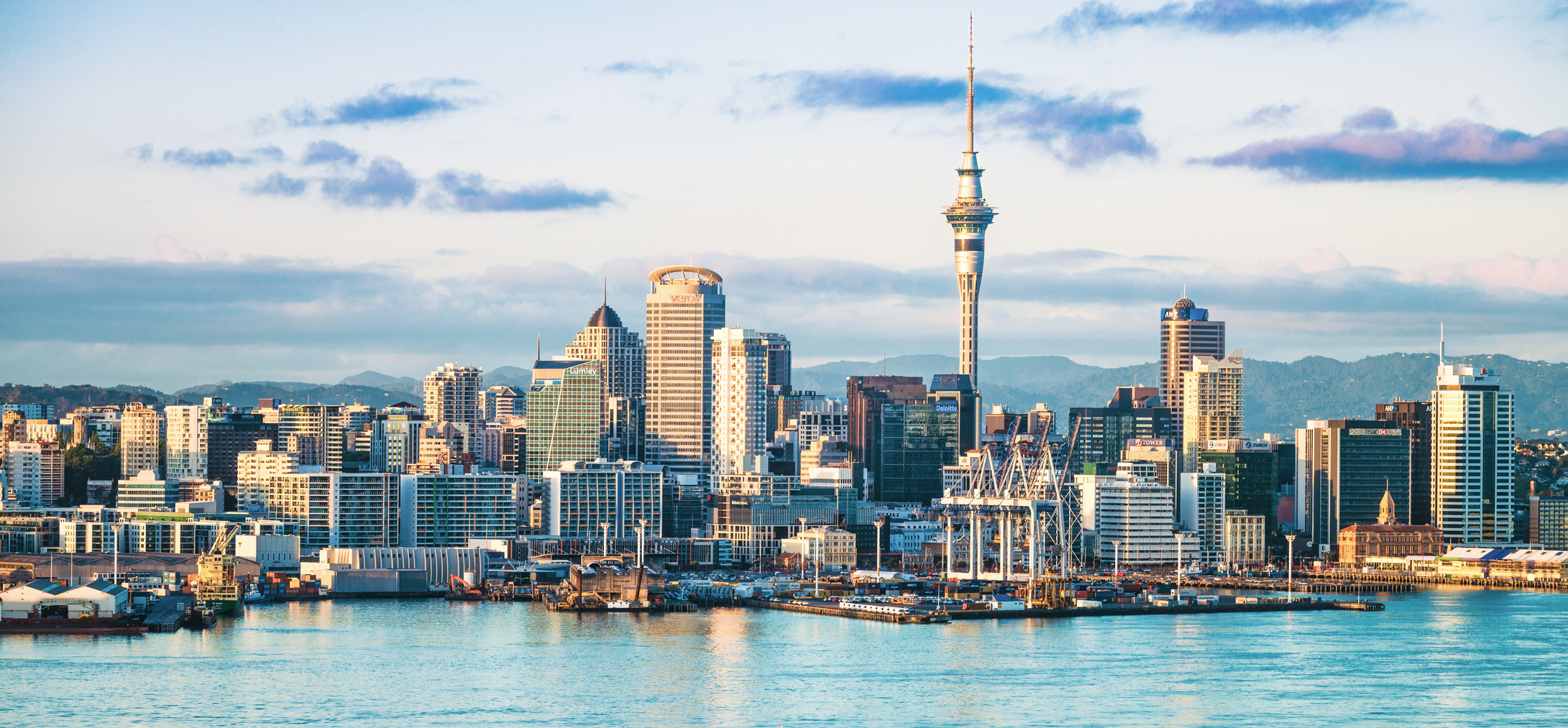 Auckland's business district. I DID NOT take this stock photo; it's just 10 times better than the skyline photos I did take.
Even though New Zealand's very safe, I didn't like the idea of using my debit or credit cards in a foreign country. Instead, I bought a Visa prepaid card and loaded it with cash. Good idea, right?
Welp, silly me got a card that didn't work internationally 🤦🏽‍♂️🙄. I didn't realize this until I tried paying for my lunch at a Thai restaurant in Auckland. I tried the card reader at the counter at least three times. It didn't take.
The good news: I had New Zealand dollars to cover my meal. The bad news: I wouldn't be using my prepaid card at all on my trip.
In case you're wondering, yes, I did read the back of the card before buying it. It said nothing about domestic use only 🤷🏾‍♂️.
Leaving my bank out of the loop
Brace yourself for the rookiest of all rookie mistakes (and I'm no rookie!). I forgot to call my bank and let them know I was leaving the U.S. It slipped my mind because I didn't plan to use any of my bank cards. When traveling internationally in the past, I had only ever used cash.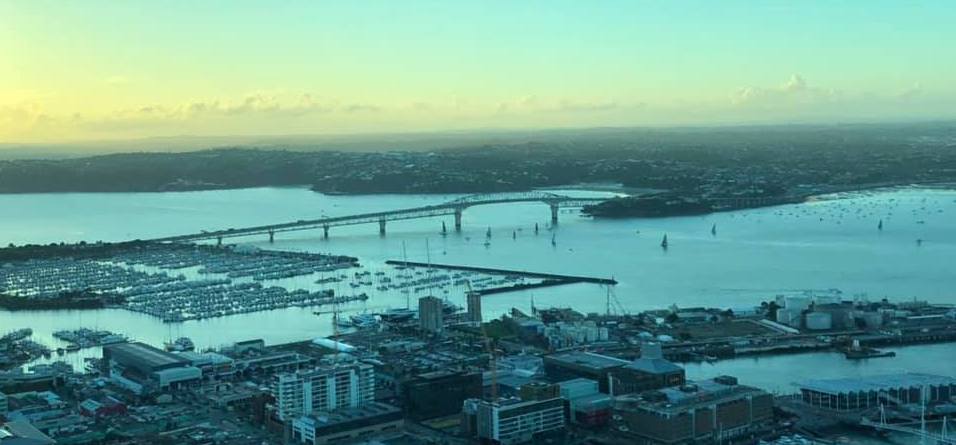 A view from the Sky Tower's observation deck, a few hours before I realized I wouldn't be able to get an Uber.
This bad habit bit me in the backside once I was ready to leave Auckland's Sky Tower nine o'clock at night. You see, I Ubered a lot in Auckland. But remember, my bank didn't know I was there. So, at 9 p.m., Uber refused to send me a ride because it couldn't charge my credit card 🙃🙃🙃🙃.
I can't fault the bank. Various charges from Auckland Uber (not the actual name) showed up on my credit card within rapid succession. The bank put a fraud alert on my card and a stop on all transactions.
So, there I stood on the street, miles away from where I was staying, hyperventilating a bit and praying I could reach the bank by phone. Well, it was 5 a.m. in the U.S. The bank wasn't open. But the third-party vendor the bank uses for fraud detection was 🙌🏾🔥🙏🏾😭! I found the number, spoke with a sympathetic customer service rep and got the hold released on my credit card.
What I should have done
All these money mistakes happened on my first day in New Zealand. The rest of the trip was amazing, but it could've been better had I done these three simple things before traveling:
Called the bank. Informing my bank of where I'd be would've been wise. Even if I didn't want to use my credit card, I should've been prepared in case of an emergency.
Did more homework. I should've found prepaid cards that included international use as an added feature.
I could've gotten a travel rewards card. If I was going to end up using a credit card anyway, it would've been nice to earn some airline miles and maybe land another free flight (sans panic).