We surveyed Americans about their dream home, and learned about some key generational differences — and similarities. We also asked what respondents would give up in order to live in their dream home.
Key findings:
50% of Americans would rather live in their dream home than have all of their existing debt paid off — but about 4 in 5 (83%) would not give up their smartphone for their dream home. Forty-two percent would give up meals out, 41% would forego vacations, 35% would give up social media, 32% would stop shopping and 31% would give up chocolate. Just 17% would give up their smartphone.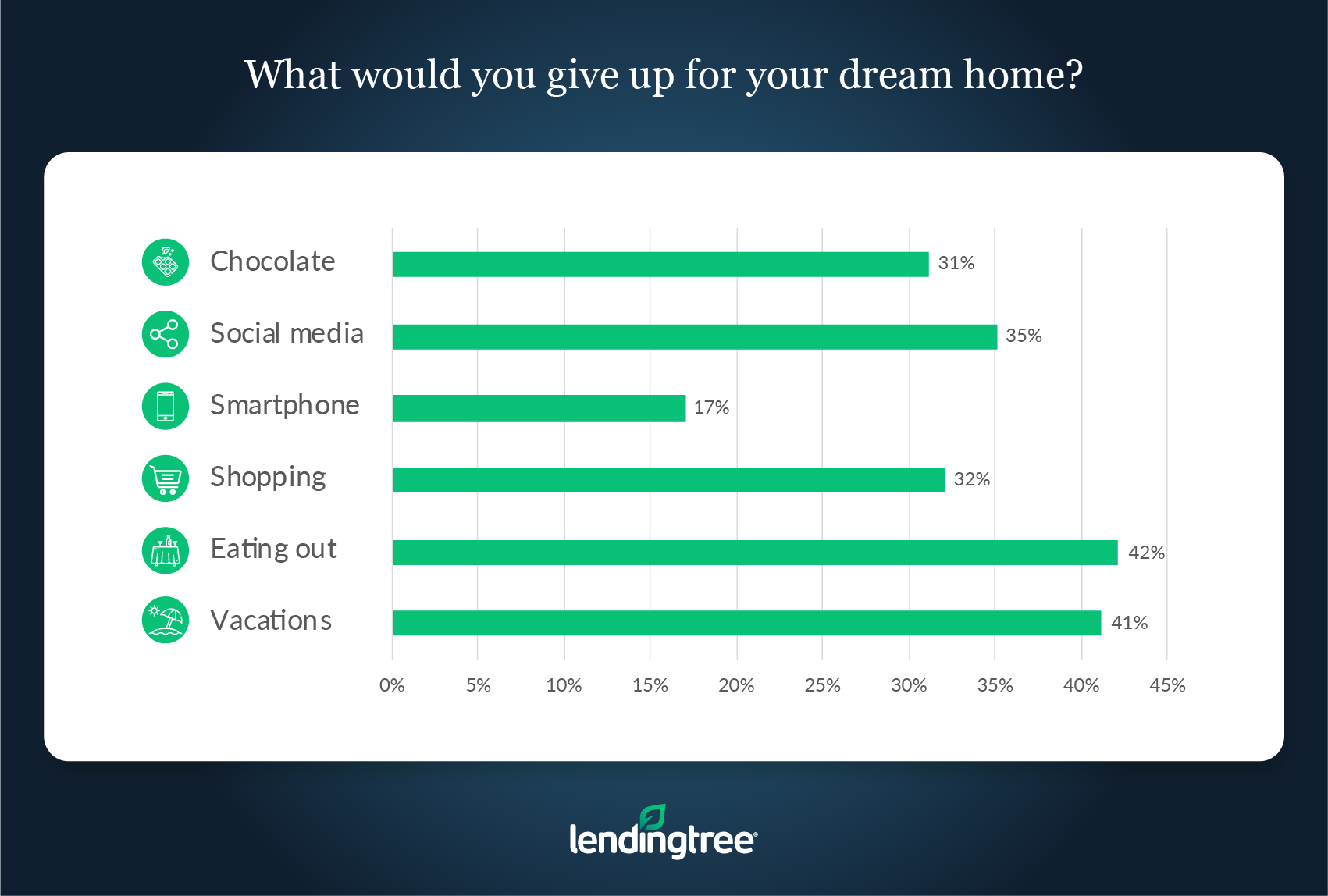 Younger generations are more aspirational about their dream homes, while older Americans are more realistic. Case in point: nearly 20% of Gen Zers and 15% of millennials say their ideal home costs more than $1 million, compared to just 7% of baby boomers.
3 in 4 millennial homeowners say their first house was a starter home, compared to 56% of baby boomers.
56% of millennials say they will purchase their dream home one day. They're more optimistic than older generations — just 28% of baby boomers say they'll live in their dream home, because for 20%, their current house is good enough.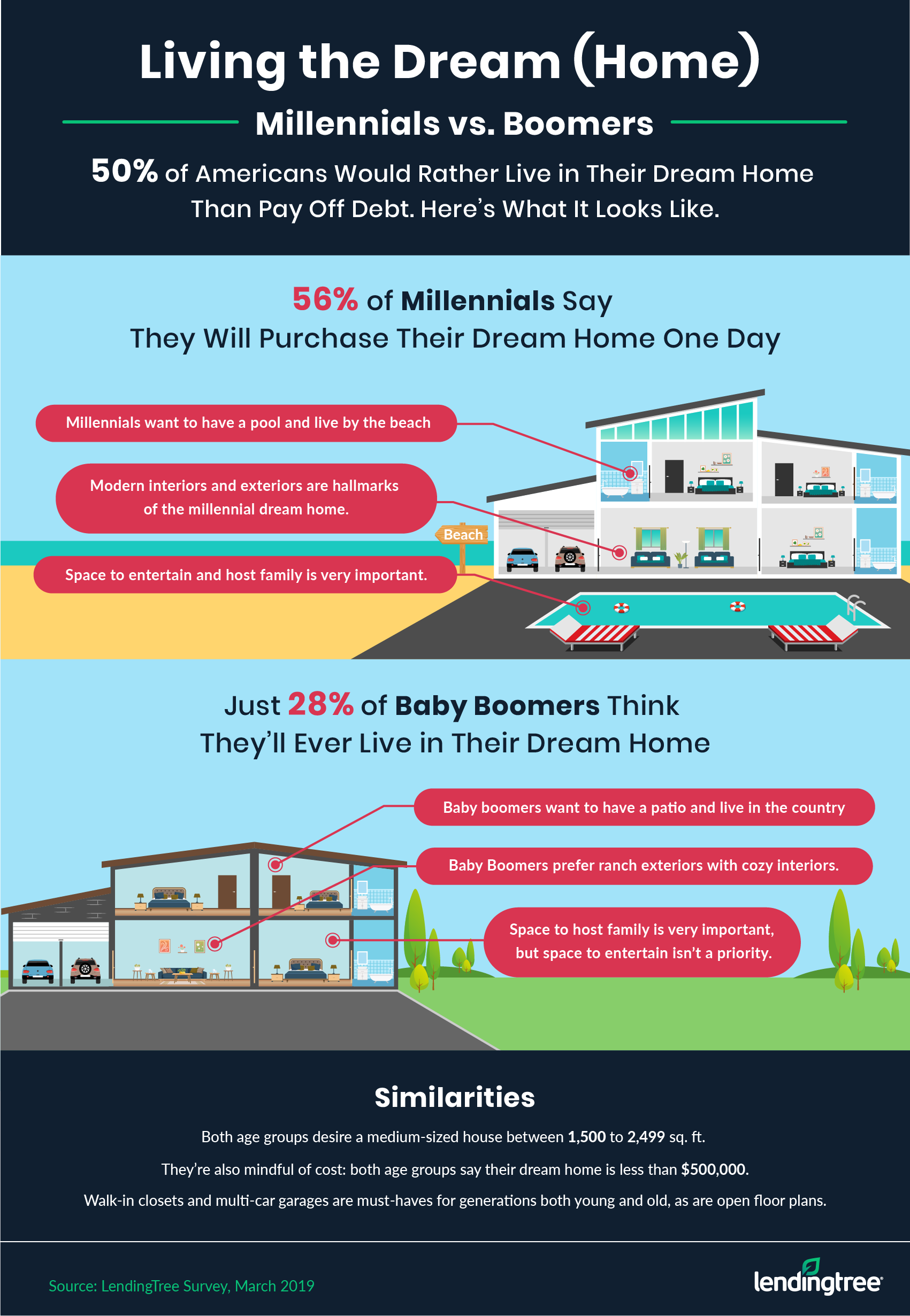 More than 2 in 5 (45%) younger millennials (ages 22-29) say their dream home is not located in their current state, versus 36% of older millennials and Gen X and 30% of baby boomers.
Modern exteriors and interiors are favored by millennials and Gen Z, but baby boomers prefer cozy ranches.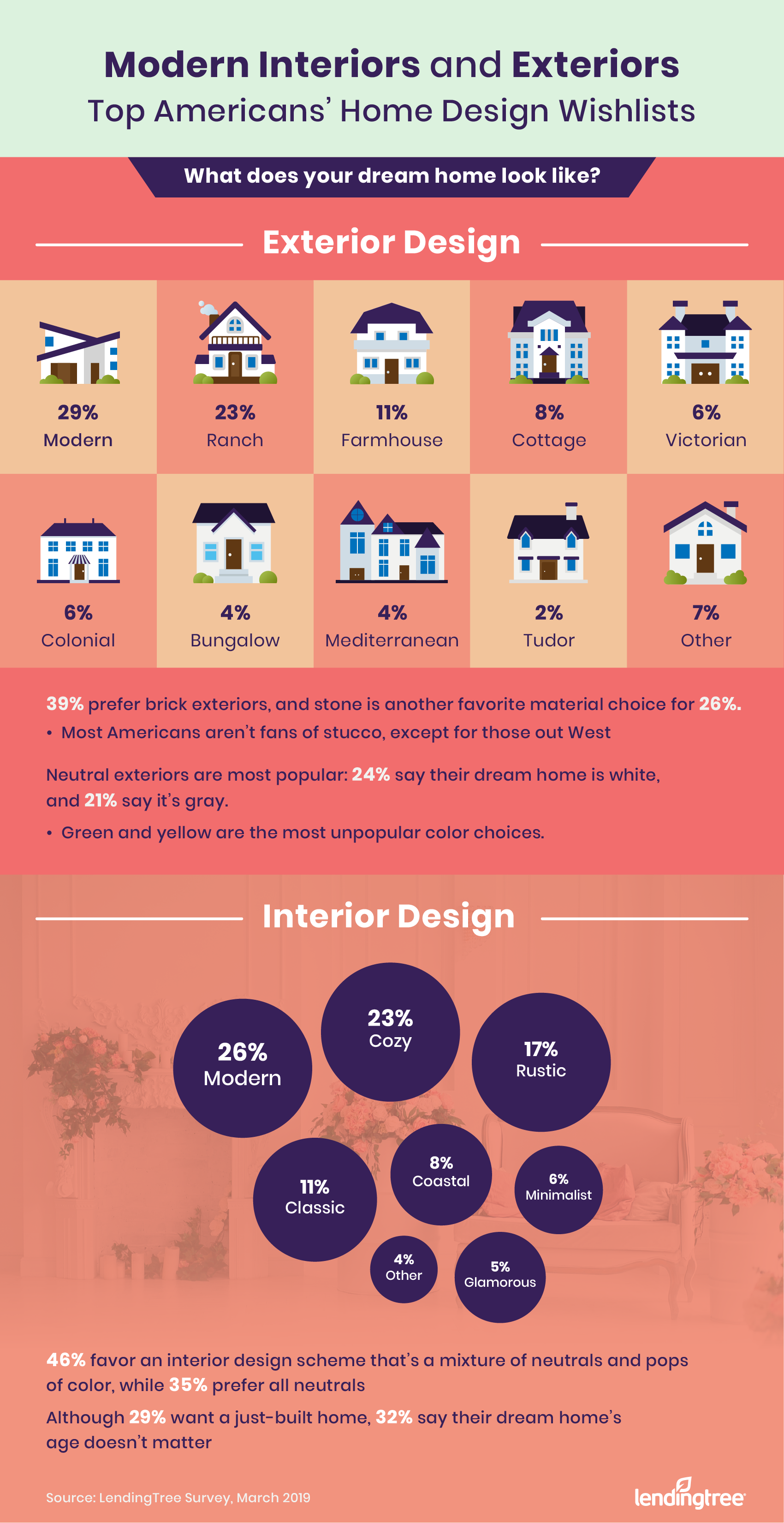 White brick exteriors are the most popular, with gray stone another top contender. Yellow and green are the least popular exterior color choice, and stucco is the least popular material.
80% of Americans prefer open floor plans.
Methodology:
LendingTree commissioned Qualtrics to conduct an online survey of 1,500 Americans, with the sample base proportioned to represent the general population. The survey was fielded from March 22-27, 2019, and the margin of error for all respondents is +/- 3%.