Denied for a mortgage. Rejected for a credit card. Turned down for a car loan.
All are typical reasons people seek help from Ovation Credit Services, a Florida-based credit repair agency LendingTree acquired last year. The company offers a personalized approach to helping borrowers dispute errors, resolve inaccuracies and fix blemishes on their credit reports.
Ovation also counsels scores of people reeling from mistakes they made when they were young, confused or uninformed about debt's impacts on credit. Some may need to correct errors on their credit report. Others are trapped in a cycle of desperate decisions and poor choices.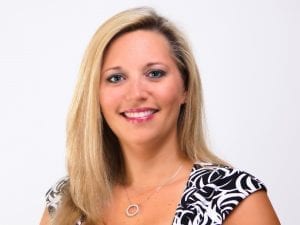 And while everyone's story is different, Amy Myers detects at least one common thread among them: a resounding feeling of hopelessness to reach their financial goals.
"They're overwhelmed. They're disappointed because they aren't being approved," said Myers, Ovation's senior director of strategic partnerships. "They wonder, 'When am I going to get ahead?'"
When do you need credit repair?
Myers doesn't mince words: credit repair doesn't happen overnight. But it does happen. The first step, she said, is knowing when you need it.
Usually, the time is right when borrowers experience credit denials. "It could be any time you've been turned down for a loan or some sort of lending decision," she said." Typically, the people we're talking to are those who have already been denied credit, whether that's a credit card, auto loan, a mortgage."
The reasons why are many. Missed payments, maxed-out credit cards and too much debt all play a part in damaging credit. But there are other signs, too, such as noticing errors on your credit report.
Ovation found that 79% of credit reports contain mistakes of some kind, while 54% have information that's outdated or belongs to a stranger. Depending on the type, derogatory marks can linger on your credit report for seven to 10 years, tanking your score and making it nearly impossible to get loans.
"You should always look at what's going on with your credit report," Myers said. "If you find errors, address it. Don't let it just continue to hang over you and haunt you."
Grappling with guilt?
Something else Myers warns against: punishing yourself for past mistakes.
Many people stop themselves from getting credit help because they're wrestling with shame from making poor choices. Sometimes, they feel like their credit situation makes them "perceived as a bad person," she said.
Not everyone with bad credit is irresponsible or negligent. Many, she said, simply don't know how credit decisions affect them long-term.
Such was the case of one client Myers knows personally. He was 40 years old before he sought help to boost his credit score, which had been in the low 600s, Myers said. After working with Ovation, his credit score jumped to the mid-720s within 90 days. He refinanced his car and now manages his accounts better, she said. (Results may vary based on each person's situation).
Stories like his are why Ovation aims to educate the borrowers it helps.
"We can dispute the negative accounts that have inaccuracies. That's the easy part," Myers said. "Getting them to change their mindset and understand how to prevent falling back into this cycle again" is the challenge and the goal.
"If you can accept the fact that there's help available and allow somebody else to help you with this, then the benefits far outweigh the fact that you have to tell someone you have credit issues," she said.
Why trust credit repair?
So, why should anyone use credit repair when they can just do it themselves? Think about it like you would when getting a major car repair, Myers said.
"If I tried to change out my transmission, it probably wouldn't work," she said. "If I take it to a professional, they'd make it look like child's play."
Ovation offers free consultations, which include a full examination of your credit summary.  Once you sign up for credit repair, you'll get a dedicated adviser to walk you through the process, answer questions and offer guidance.
Need credit repair?
Bad credit doesn't have to be forever. For the last 15 years, Ovation Credit Services has helped thousands of customers restore their credit. The results have been life changing.
"We've had people on the phone crying with us, saying, 'You're not going to believe it: I finally got a credit card; I just bought my first house,'" Myers said. "Just because it's hard today — just because you're struggling today — doesn't mean you have to struggle always.
"There is hope at the end of the tunnel."
Need credit repair? You can get a commitment-free consultation today.