How to Find an LLC Lawyer for Your Small Business
Published on: April 29th, 2019
Editorial Note: The content of this article is based on the author's opinions and recommendations alone. It may not have been previewed, commissioned or otherwise endorsed by any of our network partners.
A limited liability company, or LLC, is one of several entities to choose from when starting a business. An LLC can be an attractive option for business owners who want personal liability protection or flexible tax options.
But like any business, failing to comply with legal and tax obligations could put your LLC at risk. A business attorney could make sure you follow the right process when starting an LLC and help keep the business on track, said Jon Jordan, a business attorney at Robinson Bradshaw in Charlotte, N.C.
Although you could form and operate an LLC on your own, we'll tell you how you can find an LLC lawyer — and provide some reasons why you may want guidance.
What is an LLC?
An LLC separates the owner from the business, protecting personal assets, such as houses, vehicles and bank accounts, from risk. If the LLC is sued or the business files for bankruptcy, you wouldn't lose those assets.
The IRS classifies an LLC as a partnership or a corporation, depending on your election. If you choose to be taxed as a partnership, profits and losses would be passed through to your personal income and taxed at your personal income tax rate. However, you would also need to pay self-employment taxes, which consist of Medicare and Social Security contributions. You could also be classified as a disregarded entity, or a single-member LLC, which would also pass business income through to your personal income tax return.
If you choose to be taxed as a corporation, you would owe corporate taxes, for which the rate tops out at 21%. Corporations can be subject to double taxation since owners must pay a tax on dividends on their personal tax returns.
LLCs must be formed at the state level, with each state having its own guidelines. One or more people — referred to as members — can own an LLC. Corporations, other LLCs and foreign entities can also act as owners.
Finding the right LLC lawyer
If you're searching for an LLC attorney, look for someone with experience in your particular industry. If you're in a highly regulated field, such as health care, you may want to work with a lawyer who understands industry complexities. Finding someone local is ideal since LLC regulations vary by state.
Your state's bar association could be a good starting point, with StateBarAssociations.org providing contact information for each association. You could request a lawyer referral from the bar association nearest you.
You could also reach out to law schools in your state that are accredited by the American Bar Association. Academic experts could also help find an LLC lawyer for your business.
Online platforms including LegalZoom, Rocket Lawyer and UpCounsel could help, too. You could search for a lawyer to help with specific tasks, such as forming your business entity.
When hiring an LLC attorney, be sure to set criteria for your search. Look for a lawyer who communicates openly and is responsive. A lawyer should also take an interest in you and your business, and spend time understanding your needs as a client.
A lawyer would likely charge you by the hour for their services. Hourly rates can range from $350 to $800, depending on the firm and the lawyer's seniority. If you're in a major city, it may cost more to hire an LLC lawyer.
A lawyer may also charge a one-time fee to help you set up an LLC. The cost of services would be packaged together and priced at a flat fee.
How an LLC lawyer can help your business
Although you're not required to work with a lawyer, a small business attorney could be a useful resource for LLC owners. Here are some instances when legal guidance could be beneficial.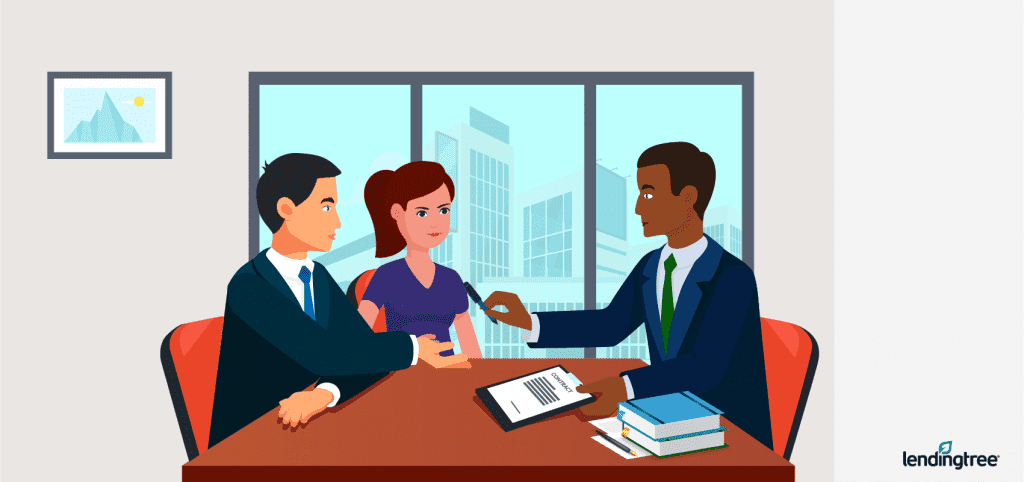 Filing your formation documents
All states require business owners to file articles of organization to form an LLC. The form calls for basic information including your business name, address and member names, as well as a registered agent you selected to accept legal documents on behalf of the company.
Anyone can go to their state's secretary of state website and file their articles of organization without the help of an attorney, Jordan said. Although the form is generally self-explanatory, a lawyer could suggest specific provisions to include or changes to make, depending on the nature of your business, Jordan said. For instance, a lawyer could help you better understand the implications of being a single-member LLC.
You may also need to complete an operating agreement when you start an LLC. Though not legally required in many states, an operating agreement would outline each owner's role and responsibilities.
You could find a template online for an operating agreement, but an attorney could draft policies that are specific to your business, Jordan said. You could address certain situations in your agreement, such as a dispute between members, and put guidelines in place for handling those issues, he said.
"If you pull one [an agreement] online, it's not going to be tailored to what you're doing," Jordan said. "That's where an attorney can add value."
Paying taxes
Tax requirements for LLCs depend on the IRS classification. You could elect to be treated as an S corporation, a partnership or a sole proprietorship — if you're the only owner — and all business income would pass through to your personal income. Or you could choose to be taxed as a C corporation, which means the business would owe corporate taxes and each owner of the business would owe personal taxes.
You may want to consult a lawyer when electing your IRS classification. A lawyer could explain the nuances of being taxed as a partnership or corporation, and make sure you're paying the correct amount to the IRS.
Negotiating a contract
Before entering into a contract with a client or another business, you may want a lawyer to review the document to make sure you don't put your business in danger. A lawyer could spot clauses or language that could potentially harm your business. For instance, you could be sued if you sign a contract that doesn't have a dispute clause allowing for mediation. A lawyer could also assist in contract negotiations, adding provisions that could protect you if the other party breaches the agreement, such as a clause that would legally enable you to withhold money.
Selling your business
If you decide to sell your LLC, a lawyer would be able to help you navigate the transaction. They could determine the value of your business and write acquisition and purchase agreements. Alternately, a lawyer could assist you when purchasing a business. They could negotiate the acquisition and make sure permits and licenses are transferred correctly.
When an LLC member joins or leaves the company, the LLC sometimes needs to be resolved and reformed as a new entity. An LLC lawyer may be able to assist with this process as well.
Although you can run an LLC without legal counsel, having a lawyer could help you navigate some of the more complex aspects of business ownership. An LLC lawyer could prevent you from missing any legal obligations and requirements, potentially keeping you out of trouble.