Small Business License Checklist
Published on: February 28th, 2018
Editorial Note: The content of this article is based on the author's opinions and recommendations alone. It may not have been previewed, commissioned or otherwise endorsed by any of our network partners.
Before you roll out the red carpet for your business's grand opening, you must make sure you can legally operate your venture by obtaining the proper business licenses (or permits). If you don't, you may be forced to limit your services or even close up shop until you meet local and state licensing requirements.
"Without the license to operate, you can be fined and barred from operating in your city or state." said Brad Bunt, director of the North Central Texas Small Business Development Center.
It happened to Hunter Stunzi, founder of SnapCap, a LendingTree subsidiary focused on online small-business lending. When SnapCap opened two years ago, Stunzi says they neglected to file for a local small business license had to pay severe penalties on unpaid taxes to the local authorities.
"I had the long-held view that only brick-and-mortar type businesses needed small business licenses — I was dead wrong," said Stunzi. "We paid what we owed, but all businesses need to research federal, state and local license requirements."
In this guide, we'll cover:
Overview of business licenses
Determining which small business license you need
Local small business licenses
State-level small business licenses and permits
Business licenses required for federally regulated industries
Licenses and permits for home-based businesses
Timeline before business opening?
Overview of small business licenses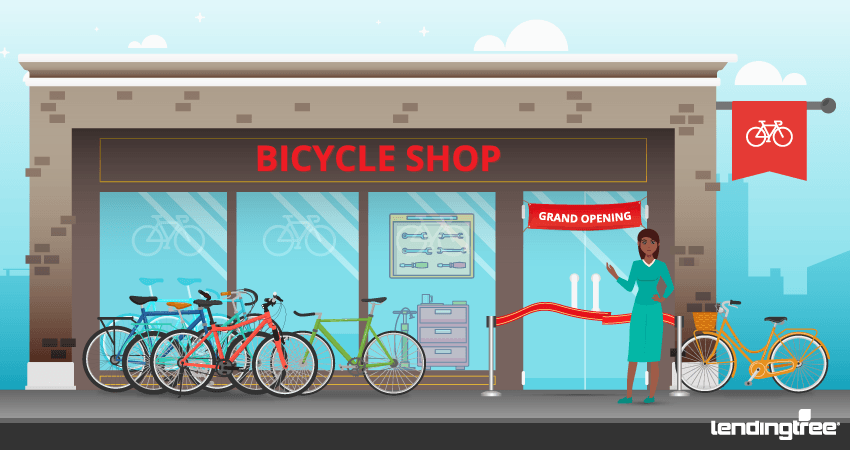 Business licenses and permits are tools the government use to simultaneously protect the public and track your business's revenue for taxation purposes.
Almost every business requires some sort of license or permit — even home-based businesses. Some licenses and permits are based on industry, like agriculture or alcohol; others are professional licenses, like those earned by dentists and cosmetologists. If you're selling goods or services, you will need a license or permit to do things like charge sales tax.
The requirements and fees to obtain any necessary licenses and permits will also vary by business type, its location and regulating bodies' rules. Additionally, some licenses and permits have expiration dates, so you need to keep track of renewal dates to avoid any operating snags.
You should carefully research the federal, state and local permit requirements in your area for the business you intend to operate. You can visit your local small business development center, city hall, or go online at the federal regulatory agency's or local county's or city's website.
Local — A city or county government may require your business to have certain licenses and permits so you can operate your business there. Such licenses include things like local business permits, building permits, health permits and fire marshal permits and certificates. You will need to locate your city's business license department to get the correct license. If you are in an unincorporated part of the county — meaning the business is located between cities — you may need to obtain your local licenses from your county office instead.
State — State business licenses are required for a broad range of activities and various professional occupations. States may require a license for physicians, plumbers, appraisers, accountants, barbers, real estate agents, funeral directors, bill collectors or cosmetologists.
Federal — You will be required to obtain a federal license or permit if the business activity is regulated by a federal agency. Examples include agriculture, regulated by the U.S. Department of Agriculture; aviation, regulated by the Federal Aviation Administration; and firearms, regulated by the Bureau of Alcohol, Tobacco, Firearms and Explosives.
Licenses & permits for home-based businesses — If you operate a business from your home, you will still need to get the required licenses and permits. For example, if you start a home-based hair salon, you would be required to have the same professional license as hairstylists at brick-and-mortar salons in your area.
Determining which business license you need
The kinds of business licenses and permits you need to operate your business will generally come down to your business activity and location. The Small Business Administration (SBA) is a good place to start if you're not sure where to go first, and asking yourself the following few questions will help you determine what kind of licensing you'll need. Once you've decided where you'll operate your business, go to the government office that regulates businesses in your area and ask about necessary licenses.
What industry does your business fall into?
If your operations fall into one of the federally regulated industries like agriculture or alcohol, you'll need to reach out to the agency that regulates the industry, like the U.S. Department of Agriculture and Alcohol and Tobacco Tax and Trade Bureau, respectively, to find out what requirements you need to meet for licensing or to get a permit. Your state and local governments may also have offices that regulate your industry, so you'll need to check with them, too.
Are you a professional?
If your operations are regulated at the state level or require professional licensing, you would need to reach out to your state's department of licensing. For example, anyone who wants to operate a barber shop in Miami would need to go online to Florida's Department of Business and Professional Regulation website to apply for licensing.
Where is the business located?
Going back to the example above, the business owner isn't finished there. At the local level, the barber would still need to apply for a local licensing from Miami-Dade County. He'd apply for a local business tax receipt so that the county can collect taxes on services sold. Fees vary based on your business, and some local business tax categories have additional requirements, like in Florida.
If the barber shop is located within the city, the owner would need a small business license from both the city and county. He may also need a zoning permit to ensure the business is allowed to operate where it's located. If it's in the unincorporated part of Miami-Dade County, the owner would check with the county. If the shop is within city limits, he would need to check the city's zoning requirements.
Do you need other permits?
Sometimes you'll need a permit or license to do things that may not be related to your operations or sales, like facility renovations. If you plan on making any changes to the area, you may need to first get the proper zoning improvement permits to make your space operable.
Local small business licenses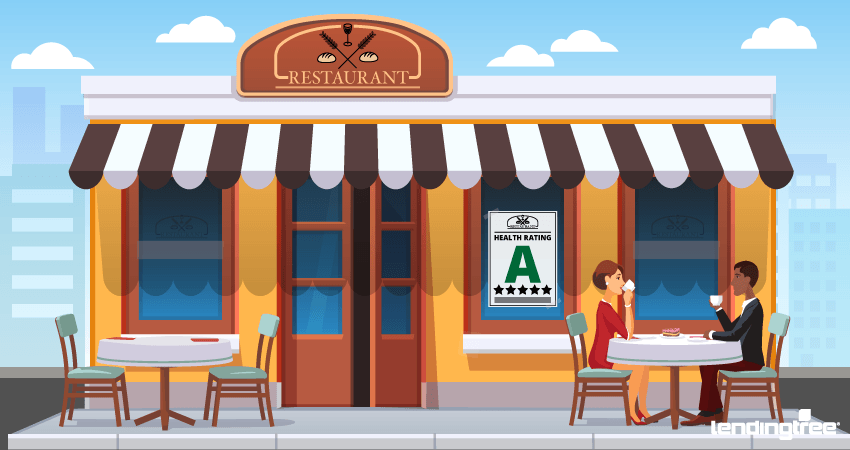 There are several licenses or permits you may be required to have and maintain to keep your business running. The exact requirements and fees associated with these licenses may vary at the municipal, county and state levels, as you will see in some examples below.
The information you'll need to obtain these permits should be on your state's, county's or city's website. You may also be able to get guidance on what's required in your area by reaching out to a local SBA location, small business development center or chamber of commerce.
We looked at the requirements in several cities, and these are a few examples of common licenses and permits:
Local business operating license
This is an annual license that entitles you to operate your business in a specific location, and ensures taxes are properly assessed on your business. There will also likely be a fee associated with filing the paperwork for this license. In Atlanta, business owners pay $75 to submit the required registration forms and an additional zoning review fee. The business license tax fee you pay may depend on your business's activities.
In Atlanta, it's based on taxable gross revenue. Animal hospitals, for example, are taxed at $50, plus $1.40 per $1,000, whereas auto or home supply retail stores are taxed at $50, plus $0.60 per $1,000 in taxable gross revenue. Businesses are also taxed $25.00 per employee, with the first employee exempt.
Zoning and land use permits
The zoning and land use permit is a document that confirms the area allows your kind of business to operate in it. For example, let's say you want to open a bar, but the location you want is across the street from a day care and zoning law in your area does not allow alcohol sales within 200 feet of a school. You may not be issued a zoning permit for alcohol sales for your business. The permit also ensures the building you're operating in was built for your business activity.
Continuing the example of opening a business in Atlanta: In addition to your business license registration and fees, you must also pay $50 to request a zoning review.
Building permits
You will likely need to get a building permit — or multiple permits — if you plan to make any changes to the current building or build a new structure on the property. The permit enforces building standards and provides a permanent record of the work performed and inspections done on the project, so that it stays up to building code.
Depending on where your business operates, making renovations to your office may require multiple permits and a variety of fees. Say you wanted to add a sign to your business building in Oroville, Calif. It would cost a minimum of $83 for the plan review, $15 to issue the permit, $166 to permit a sign less than 100 square feet and an additional electrical permit fee of $83 if the sign is illuminated.
Fire department permits
You may need to obtain a fire department permit to maintain, store, use or handle fire-related materials. Fees vary widely by location and type, so check with your contractor and area's fire department to apply and obtain the appropriate permit.
Health licenses and permits
You will most likely need a permit from the health department if you prepare or sell food. Even if you're not handling food, you may need a health license or permit. In New York, for example, children's camps must have a state, city or county health department permit. Check with your area's department of health to apply and obtain the appropriate permit.
State-level small business licenses and permits
There may be several state-level regulatory agencies that have licensing and permitting requirements based on the type of service or products associated with your business. Below are a few examples of common licenses and permits you may need based on a review of many states' requirements. Again, exact requirements and fees associated with licensing and permits may vary.  Check your state's website to learn if you'll need a state license to practice your profession and how to get the correct registration from the appropriate state agency.
State business operating license — Some states require you to get a general business-operating license. In Washington state, you need a business license or Unified Business Number to operate in the state: The application is $19, and registering your business name as a trade name has a $5 fee. But you may also need to obtain a state-level license specifically for your business activity.
Seller's license — A seller's license is a state-regulated license that's required if your business will sell or lease tangible items that would be subject to sales tax if sold at retail. In California, business owners don't pay a fee to obtain a seller's license. However, the California Department of Tax and Fee Administration may ask for a security deposit to cover any taxes owed if the business closes.
Tax registration and permits — Your business will need to be registered for tax purposes if your state requires it.
Professional licenses — Some states require professionals to be licensed or state-certified if they want to work within the state. Lawyers, for example, may need to pass the state's bar exam before they can offer legal services in the state.
Business licenses required for federally regulated industries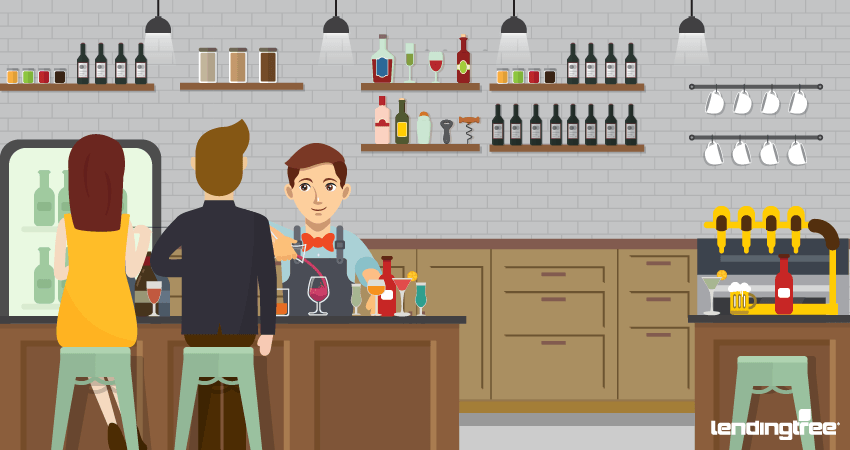 The following are the federally regulated business licenses you'll need to operate certain kinds of business in the U.S., according to the Small Business Administration.
Agriculture – If your business is in any way involved in the "import, transit and release of regulated animals, animal products, veterinary biologics, plants, plant products, pests, organisms, soil and genetically engineered organisms," then you'll need to contact the Department of Agriculture and apply for a business permit through its Animal and Plant Health Inspection Service division.
Alcohol – If you manufacture, import or sell alcoholic beverages at a retail location, you'll first need approval form the Alcohol and Tobacco Tax and Trade Bureau. You may also need to register at the local level with your local Alcohol Beverage Control Board.
Aviation – You'll need a permit from the Federal Aviation Administration if you intend to operate aircraft, transport goods or people by air, or complete aircraft maintenance for others. You can apply for the permit through the FAA website.
Firearms, ammunition and explosives – The Bureau of Alcohol, Tobacco, Firearms and Explosives regulates small-business licensing for companies that manufacture, deal or import firearms, ammunitions and explosives. Go to the agency's website to apply for the appropriate license for your business.
Fish and wildlife – The U.S. Fish & Wildlife Service is the agency you'd turn to for a business permit if you engage in any wildlife-related activity, including the import or export of wildlife and derivative products. Visit the agency's website to apply for the proper business permit.
Commercial fisheries – If the business is involved in any way in commercial fishing, you will need to obtain licensing through the National Oceanic and Atmospheric Administration Fisheries Service.
Maritime transportation – If you transport people or cargo by sea, you will need to obtain the proper licensing through the Federal Maritime Commission.
Mining, drilling and nuclear energy – If the business is involved in drilling for natural gas, oil or other mineral resources on federal lands, you should look to the Bureau of Safety and Environmental Enforcement for the appropriate licensing.
Nuclear energy – If you produce commercial nuclear energy, operate a fuel cycle facility or are otherwise involved in distribution and disposal of nuclear materials, you may find the licensing information you need from the U.S. Nuclear Regulatory Commission.
Radio and television – Check with the Federal Communications Commission for the correct licensing if your business involves broadcasting information via radio, television, wire, satellite or cable.
Licenses and permits for home-based businesses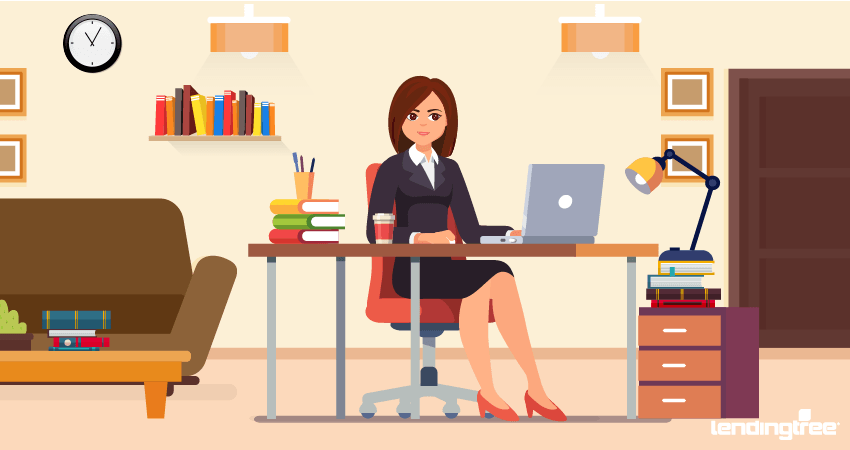 If you operate a business out of your home or plan to move to a home office, you'll still be subject to business license and permit laws. In addition, you may need special licensing or permits to operate from home.
The Small Business Administration suggests the following few possible additional licenses and permits you may need for your at-home business.
Home occupation permit – Your city and county zoning laws may require you have a home occupation permit to operate a home-based business. Check with your local zoning office to ask if you need a permit or if the area your home is located is zoned for your business activity. If your area isn't zoned for your activity, you might need to apply for a variance or conditional-use permit.
Sign permits – If you intend to post a sign to let passers-by know you operate a home business, you may first need permission to put it up. Some local governments have sign ordinances that regulate the type, size or location of signs placed on your property. Check with your local business regulatory authorities to ask about permits before you put up signage.
Construction permits – If you need to make a few renovations to run your at-home business, you might need the appropriate permits to make those changes. Check with your local government to find out if you'll need a permit before making any major renovations at home.
Your homeowners association (HOA) – While a homeowners association isn't a government agency, if you live in a neighborhood with an HOA, they may be able to restrict what type of business you can operate from your home. If you are operating a home daycare for example, the HOA can ask you to cease if it disturbs your neighbors or makes them uncomfortable. Check with your HOA before launching your home business to avoid any conflict.
Timeline before business opening
Plan to apply for licensing a month or so in advance, as when you will receive the licenses or permits you need to open your business can vary widely. Roberto Castellón, a consultant at the Florida Small Business Development Center, says he's seen some processes take minutes and others take months.
Delays with licensing and permits may cause problems for business owners who don't have the time or money to waste waiting to get their business up and running. For that reason, Castellón recommends business owners go to the municipality or county they operate under and ask if any local licenses or guidelines are required before signing any contracts, especially a lease.
Castellón describes one case in which he was consulting a woman who was bringing a factory to Florida from Germany. In order to get the required local business tax receipt in Miami, where the business was located, local zoning authorities must visit and approve the business location. The woman had signed a lease for the factory, but it took several months for the zoning authorities to come and approve her business.
"She lost the business because she had to be closed for six months before she got herself the business tax. In the meantime, she was paying more than $4,000 [a month] in rent," Castellón told LendingTree.
However, some government agencies understandably may require you to already have a lease for your intended location before you can obtain the proper permit. In that case, Castellón advises business owners request a contingency clause on the lease, making it dependent on the ability of the signer to get the permits and licenses.
Some permits are required before you can obtain others. For example, if you are starting a new business in Washington state, you must be registered as an employer before you can hire employees. Additionally, some licenses must be renewed periodically, so you will need to keep an eye on renewal dates to remain compliant. If you cease business operations before your license expires, you may need to return the business license to the corresponding regulatory authority.
If you don't get the correct local business licenses, you may run into problems that prevent or delay you from opening up shop, like in the aforementioned owner's case, have issues at tax time or, like SnapCap did, face penalties and fees later on. For example, in Utah, operating a business without the proper license is a class B misdemeanor, which is punishable by up to six months in jail and a fine up to $1,000. While we've given you an idea of what licenses you may need, it's crucial you check with your state and local government to make sure you don't miss anything.