Even Millionaires Need Good Credit Scores
Published on: January 30th, 2019
Editorial Note: The content of this article is based on the author's opinions and recommendations alone. It may not have been previewed, commissioned or otherwise endorsed by any of our network partners.
When it comes time to make a major purchase, most of us rely on loans or a line of credit to make it happen. And having a long history of on-time payments and a great credit score is usually critical to securing those funds.
But what if you've accumulated enough wealth to cover those big-ticket items without a loan? Do millionaires even need good credit?
The fact is that credit influences our lives in a variety of ways, regardless of our income. It may come into play when signing up for a utility service, getting a cellphone plan or finding a new job. And even the 11 million millionaires in the U.S. need to keep an eye on their credit score. Here's why.
Credit scores do not consider income
Whether you earn $50,000 or $5,000,000 a year, your FICO credit score will be calculated using the same formula.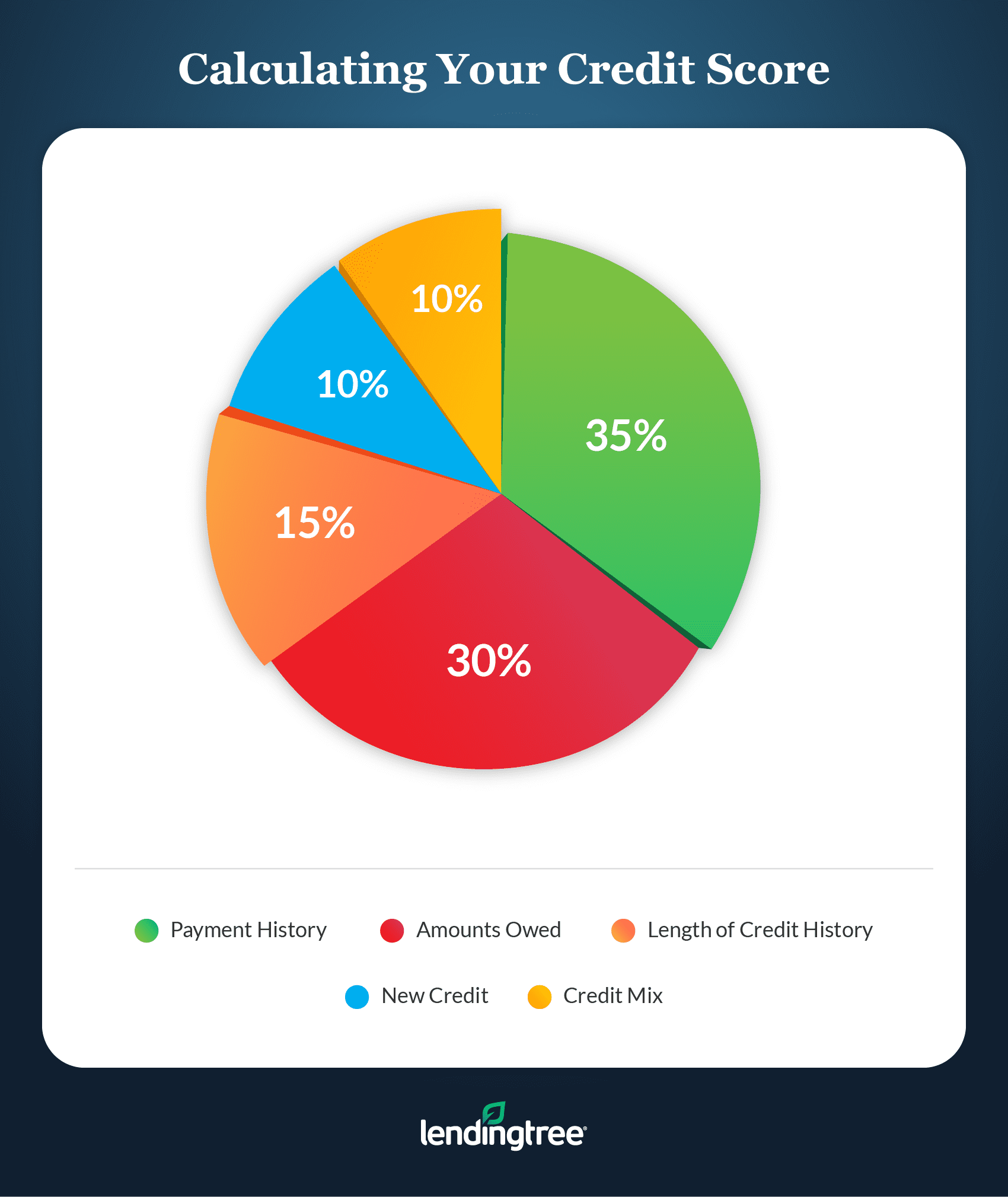 Payment history (35%): This looks at your history of paying your bills on time and whether you've made any late payments. Even if a person has an impressive bank account balance, they may still have a bad credit score if they're not responsible about making timely payments to lenders and service providers.
Current credit use (30%): This accounts for how you use credit, including your account balances and total debt. People at all levels of wealth can lose points if they have a lot of debt compared to the amount of their available credit.
Length of credit history (15%): Keeping accounts open for a long time can improve your credit score. If a person gets wealthy overnight, say through an inheritance or lottery win, they could still have a low credit score if they don't have a long-enough credit history.
New credit (10%): This section of the score reflects a person's recent applications for lines of credit and new accounts. You may lose a few points if you have been shopping around for a lot of new credit cards, even if you have plenty of money on hand to pay the monthly balance.
Types of accounts (10%): Earning high marks in this section generally requires a person to have a wide variety of accounts, such as a mortgage, personal loan and credit card. A wealthy person who opts to pay for most things with cash may not have enough of a credit assortment to earn a very high credit score.
Credit scores don't take your income into account. Therefore, people at all levels of wealth need to prove that they're responsible borrowers in a variety of ways to get a high credit score.
What happens when your credit score is too low?
A bad credit score could make it a struggle for people in any financial situation to get a competitive interest rate on a credit card, personal loan, auto loan or mortgage — if you can get approved for one at all. But if you have millions of dollars, you can just pay for major purchases out of pocket, right?
Not necessarily, said Terry Eisert, founder and owner of Eisert Wealth Management in Cincinnati.
"In the financial world, anything that can be converted to cash within a week is considered the same as cash," he said. But day-to-day transactions don't always adhere to those rules.
Eisert himself was recently in the market for a new car and planned to pay for it with cash. But when he found the perfect vehicle in Indianapolis, more than 100 miles away, he hadn't yet sold stocks to put enough money in his checking account to make the purchase.
"It would have taken me a week or two to arrange to have the cash, and I would have had to make another trip back," he said. Luckily for Eisert, he was able to use his good credit to make the purchase that day.
Credit scores not only influence how convenient it is to pay for something, they can also dictate whether someone can make a major purchase at all. Even if a millionaire can afford to pay cash for a condominium, for example, a bad credit score may make it impossible to get the purchase approved by the board, Eisert said.
"Similarly, a person could win $1 million and go buy a new Porsche, but may have trouble getting affordable insurance on it because of bad credit," he said.
Joining a country club is a classic rite of passage for people who accumulate wealth. However, these members-only associations don't just welcome anyone who can afford to pay the dues.
"They won't let you in, no matter how rich you are, if you don't have good credit," said Eisert.
Having a few million dollars in the bank provides a nice cushion, but it may not be enough to allow you to quit working. Like people in lower income brackets, wealthy people may have trouble finding employment if they have a low credit score.
"Employers don't want to hire people they think are a risk, and it's very common in a lot of employment situations to run a credit check," said Eisert. "I'm a stockbroker, and if I let my credit get too bad, I'd be in danger of having my license suspended."
Millionaires certainly have more financial resources than people with less money. But without a decent credit score, they may not be able to make the purchases or lifestyle improvements that they can otherwise afford.
How can you check your credit score?
Checking your credit score often can help you see where you stand. AnnualCreditReport.com can provide you with a copy of your credit report from the major credit reporting agencies — TransUnion, Equifax and Experian — at no cost.
You may be able to see your credit score through the website of your bank or credit card company. You can also get your credit score for free through LendingTree.
Bottom line
It might seem like a hefty bank account trumps good credit. But credit scores influence many areas of life beyond the purchases we make. Building and maintaining good credit is essential for everyone — even millionaires.
Learn more about your credit score!