The History of Credit Scores and Credit Reporting
Published on: April 9th, 2019
Editorial Note: The content of this article is based on the author's opinions and recommendations alone. It may not have been previewed, commissioned or otherwise endorsed by any of our network partners.
People have made purchases with credit — buy something today and pay for it later — for thousands of years. But credit scores have been around for less than a hundred.
Today, improving your credit score can be an essential step in managing your finances. And, in general, the widespread use of credit scores in the U.S. has benefited consumers by:
Making loans more widely available
Making it easier to apply for a loan or credit card
Making credit decisions less biased
Leading to lower interest rates for borrowers
It's not all positive, though. Although credit scoring formulas don't use a person's race, nationality or income as factors when determining the person's score, some critics point to the ways that credit scores can reinforce class divides and systemic racism.
While credit reporting and scoring is a science that's still being developed today, it has an interesting history in the United States that begins in the early 1800s.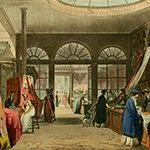 1800s: There are informal credit systems
In the early 1800s, there weren't formal credit scoring systems or large credit reporting bureaus.
In rural communities, individuals sometimes bought essentials, such as food or farming supplies, from local merchants on credit (i.e., with a promise to pay for them later). However, the merchant likely knew the person and had a general sense of the person's reputation and business.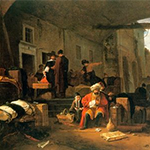 1840s: Commercial credit bureaus start to form
The commercial credit bureaus that began to emerge in the U.S. in the 1840s were some of the first formal organizations to look like today's credit bureaus. These bureaus focused solely on business lenders and entrepreneurs who wanted to borrow money or buy merchandise for a commercial venture.
The firms would collect information about individuals, including their personal habits, finances and general reputation. Businesses or people who subscribed to the firm's service could visit the firm's office to inquire about someone's creditworthiness. Some of these firms later used alphanumeric codes to describe the person's credit rating (similar to today's credit scores).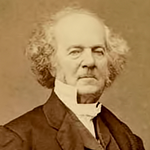 1841: Lewis Tappan starts the Mercantile Agency
The Mercantile Agency was one of the first major credit reporting bureaus. It quickly expanded from its initial New York City office to other major cities on the East Coast. By 1844, the Mercantile Agency had over 280 clients. Dun & Bradstreet, one of the largest commercial credit agencies in the world today, traces its history back to the Mercantile Agency.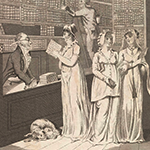 1850s: Ratings books are sold to credit bureau subscribers
Rather than requiring an office visit to look up someone's creditworthiness, the bureaus started to print and distribute ratings books. These books sometimes had numbers listed next to a person's entry, with a reference book that you could use to decipher the person's credit rating.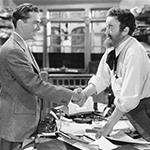 Late 1800s: Consumer credit bureaus track individuals' credit
Credit bureaus that focused on individuals, rather than businesses or business owners, started to appear on the East Coast. The idea spread to other major cities, although there wasn't a single system for collecting, organizing or sharing credit information.
Some bureaus simply created lists of people who they believed wouldn't repay debts. Others would try to include more personal information, such as people's addresses and occupations.
Specialized commercial bureaus that focused on gathering information about members of a specific industry also began to form. For example, one bureau might specialize in jewelers, while another focused on iron and steel manufacturers.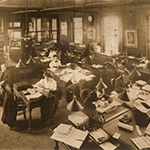 Early 1900s: A great expansion of credit bureaus
In 1900, about 50 credit bureaus operated in the United States. By 1920, there were about 1,000. Many large department stores had their own credit departments, and over a fifth of department store purchases were made on credit.
Automobile manufacturers were also selling vehicles on credit, and General Motors was one of the first companies to offer financing with an installment loan.
Credit bureaus generally kept consumers' credit information on 3-by-5-inch index cards, and companies could call the bureau and wait while someone went to retrieve the person's credit file.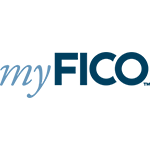 1956: Fair Isaac Company is founded
Bill Fair and Earl Isaac founded The Fair Isaac Company, which was later renamed FICO. In 1958, they created one of the first credit scoring systems for a finance company called American Investments.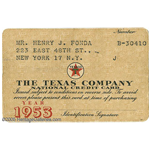 1958: The first general purpose credit card is launched
BankAmericard, which later became Visa, was the first general purpose credit card accepted by a wide variety of merchants in the U.S. The card was initially mailed to residents of Fresno, California.
Previous cards, such as Diners Club cards, were only accepted at specific types of retailers, and cardholders had to pay their bill in full each month.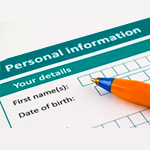 Mid-1900s: Small credit bureaus track consumers' personal info
By 1960, there were about 2,000 credit agencies in the U.S. However, most still focused on a specific town, city or small section of the country. Many also focused on particular types of creditors, such as banks or retail stores.
Some of the bureaus operated more like a cooperative, in which a group of merchants in the same industry would share information about customers who hadn't paid bills on time. Others remained in the business of credit reporting and sold credit reports.
Consumer credit reports had information from lenders and merchants, but they also had a lot of information taken from newspapers and court filings. Clippings could be attached to a person's credit file, and whether they'd been married, divorced, promoted or arrested could impact their creditworthiness.
Credit reports could also have notes with sources, such as a note saying the person was neurotic or psychotic.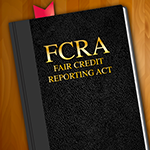 1970: Fair Credit Reporting Act (FCRA)
The FCRA is one of the first and most important federal laws that governs credit reporting and scoring. The FCRA limits what can and cannot be included in someone's credit report. It also limits who can request copies of consumer credit reports and gives consumers access to their reports.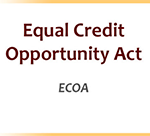 1976: Equal Credit Opportunity Act (ECOA)
The ECOA made it illegal for lenders to discriminate against people based on their race, religion, color, national origin, marital status, age, sex or whether they receive public assistance.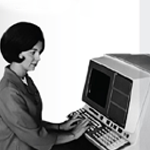 1980s: Computerization leads to credit bureau consolidation
Credit bureaus started to use computer systems rather than index cards to store and update consumers' credit information. The industry consolidated as bureaus merged and acquired one another. With computers in place, the bureaus were able to handle the vast amounts of credit information in their increasingly large databases.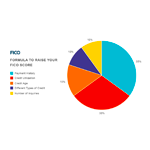 1981: First FICO credit bureau risk score
FICO released its first consumer credit score based on the information in a person's credit report.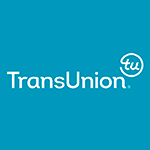 1987: Real-time credit reports and scores are available
TransUnion became the first credit bureau to offer credit reports, and credit report-based scores, online and in real-time.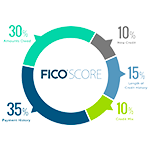 1989: A general purpose FICO Score is released
In 1989, FICO released the FICO Score, a general purpose credit score (one that can be used by multiple industries) based on information in a consumer's credit report. The score ranged from 300 to 850, with a higher score indicating the consumer is more likely to pay bills on time. The same score range is used in base FICO scores today.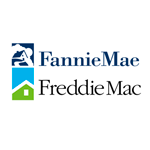 1995: Fannie Mae and Freddie Mac endorse FICO scores
The two government-sponsored enterprises began requiring mortgage lenders to use specific FICO scoring models to evaluate mortgage applications. The same models are being used today.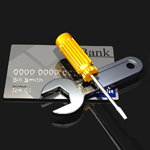 1996: Credit Repair Organizations Act (CROA)
The CROA is a federal law that governs credit repair organizations and their practices. It says credit repair companies cannot charge an upfront fee for a service or misrepresent their services. They also have to give customers a written contract, and customers have up to three days to cancel.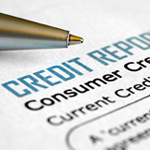 1996: Consumer Credit Reporting Reform Act of 1996
The Consumer Credit Reporting Reform Act of 1996 amended the FCRA and created new restrictions for employers that want to use credit reports during hiring. It also placed new responsibilities on credit bureaus for consumer disputes.
1996: The 'big three' credit bureaus
A part of TRW's information services business (IS&S) was spun off, bought and renamed Experian. It joined Equifax (formerly the Retail Credit Company) and TransUnion (which has roots as a railcar leasing company) as a national credit bureau.
Today, Experian, Equifax and TransUnion are the big three national consumer credit bureaus in the United States. However, there are still other credit bureaus.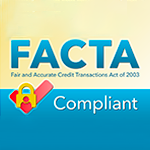 2003: Fair and Accurate Credit Transactions Act of 2003 (FACTA)
The FCRA was amended again with the passage of the FACTA, which gave consumers additional rights, including a free copy of each of their credit reports every 12 months. It also gave consumers the right to purchase their credit score and to place fraud alerts on their credit reports.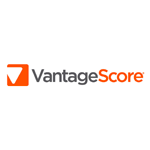 2006: VantageScore Solutions LLC is formed
The three major credit bureaus started a joint venture, VantageScore Solutions LLC, which created a generic credit scoring model (the VantageScore) that began competing with FICO's credit scores.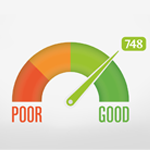 2008: Credit Karma offers free credit scores
In the midst of the financial crash, Credit Karma launched and started offering consumers free credit scores. In 2011, it gave members free access to their VantageScore 2.0 credit scores.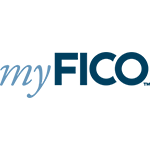 2013: FICO Score Open Access launches
FICO's Open Access program lets lenders, credit card issuers and other companies give consumers free access to FICO credit scores and credit education.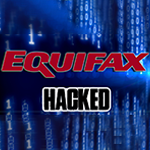 2017: Equifax is hacked
Hackers gained access to over 143 million Americans' personal information, including Social Security numbers, addresses and dates of birth. The hack brought increased awareness, among consumers and the government, to the amount of information credit bureaus store.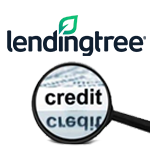 2018 and beyond
LendingTree offers free credit monitoring
The My LendingTree platform began giving consumers access to free credit monitoring of their TransUnion credit reports in 2018.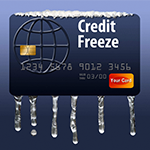 Credit freezes are free
With the passage of the Economic Growth, Regulatory Relief, and Consumer Protection Act (S.2155) in May 2018, consumers can now freeze and thaw their credit reports for free. Previously, some people had to pay up to $10 to freeze or thaw each report. Fraud alerts also stay on credit reports for a year, rather than 90 days.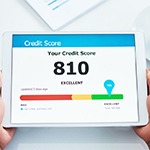 Consumer-permission data gets added to credit scores
In 2018, FICO launched UltraFICO and Experian announced Experian Boost. With a consumer's permission, these two services can incorporate additional financial information into Experian-based credit scores, such as bank account balances over time or history of paying utility bills.
Learn more about your credit score!