Credit Age: How Length of Credit History Affects Credit Scores
Published on: April 3rd, 2019
The length of your credit history is one of the most important factors that influence your credit score. The longer your credit history, the better. And the better your credit score, the better your borrowing potential.
Those who have responsibly used credit for years or even decades find their scores rising higher. Those who have a good track record present a lower risk to credit card issuers; they know you'll be able to pay your debts back and your credit utilization ratio will likely be lower than those with a shorter credit history.
What factors affect your credit score?
Analytics companies use the credit data maintained by the major credit agencies — Equifax, Experian and TransUnion — to determine credit scores. These scores take several factors into account and weight them according to importance to determine how risky it will be to lend to a borrower.
One of the most prominent analytics firms creating credit scores is FICO. Each FICO credit score takes the following five factors into account. The percentages indicate how heavily each factor is typically weighted for the general population.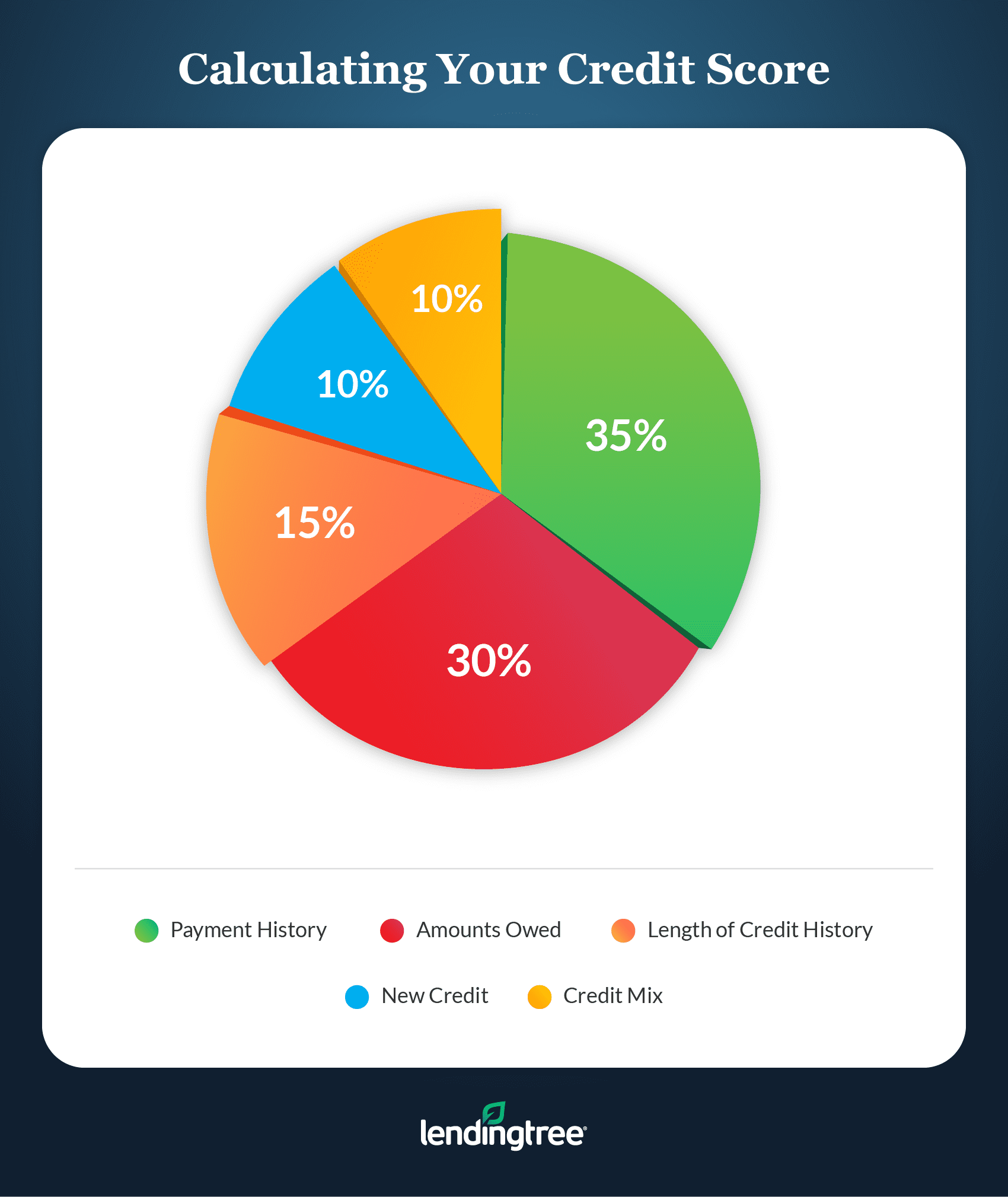 Your payment history (35%) indicates how regularly you pay back debts on time.
Amounts owed (30%) includes your credit utilization ratio, which looks at whether you may be overextended by comparing the amount of credit you're using to your credit limit.
The length of your credit history (15%) accounts for how long each of your accounts has been open.
Responsibly using a variety of credit types (10%) — credit cards, retail accounts, installment loans, finance company accounts and mortgages — can benefit your score.
Your score may be lowered if you open too many new credit accounts (10%) in a short time frame.
VantageScore is another type of credit score, developed by the three major credit agencies. The VantageScore model separates the factors that influence your score into categories from "extremely influential" to "less influential." Duration/type of credit falls into the second-highest category — "highly influential" — along with your credit utilization ratio.
Why is age of credit history important?
A long track record of borrowing indicates that you're experienced with credit and borrowing, which suggests you are a trustworthy borrower. But another reason that having a long credit history helps your score is that maintaining credit for longer usually means you have built up a large amount of available credit.
Keeping your oldest accounts open is a good idea because closing those accounts can decrease the amount of credit available to you, which can make your credit utilization ratio go up — a red flag for lenders.
While the age of your credit history is an important factor in determining your score, it is less influential than your payment history and your credit utilization ratio. These together total almost two-thirds of what credit agencies are looking at when determining your score.
How to improve the age of your credit history
The best way to keep this aspect of your credit score high is to keep old accounts open. There are exceptions to this rule, such as if the fees on these accounts are high. But in general your score will be better off if you can keep these accounts open and active.
Another tip is to be cautious about opening new revolving credit accounts, which can reduce the average age of your accounts and may ding your score.
The other thing you can do to improve the age of your credit history is simply wait. Time will help, especially if you continue to maintain a good payment history.
How to check your credit score
You can see your score for free using LendingTree's free credit score tool, which uses VantageScore 3.0 scoring. You can refer to the reason code website maintained by VantageScore Solutions to understand the factors that went into your scoring.
You are also entitled to receive your credit report for free once every 12 months from each of the three credit reporting agencies via AnnualCreditReport.com, though that site won't provide you with your FICO Score.
There are ways to get your FICO Score for free. FICO works with lenders and financial institutions to provide free access to FICO Scores to many consumers. One way is to apply to see your score for free via Discover Credit Scorecard, which you can access even if you're not a Discover customer. Many credit unions provide members with free access to FICO Scores as well.
The bottom line
A long credit history will benefit your credit score, particularly if you keep long-held accounts open. Not only do lenders see that you can maintain credit accounts in good standing for long periods, but they also see a positive credit utilization ratio that comes from having robust access to credit. The best news is that as time goes by, this aspect of your credit will naturally improve if you continue to use your credit responsibly.
Learn more about your credit score!