How to Budget for Your Baby
Published on: August 6th, 2019
Editorial Note: The content of this article is based on the author's opinions and recommendations alone. It may not have been previewed, commissioned or otherwise endorsed by any of our network partners.
As expecting parents prepare to welcome a baby into the world, we celebrate with parties, gift cute baby clothing, and engage in cheesy baby shower games. But a new baby also comes with major changes to your finances.
Here are some costs to expect when you're expecting, as well as how to get a budget started and trim child-rearing costs.
How much does it cost to have a baby?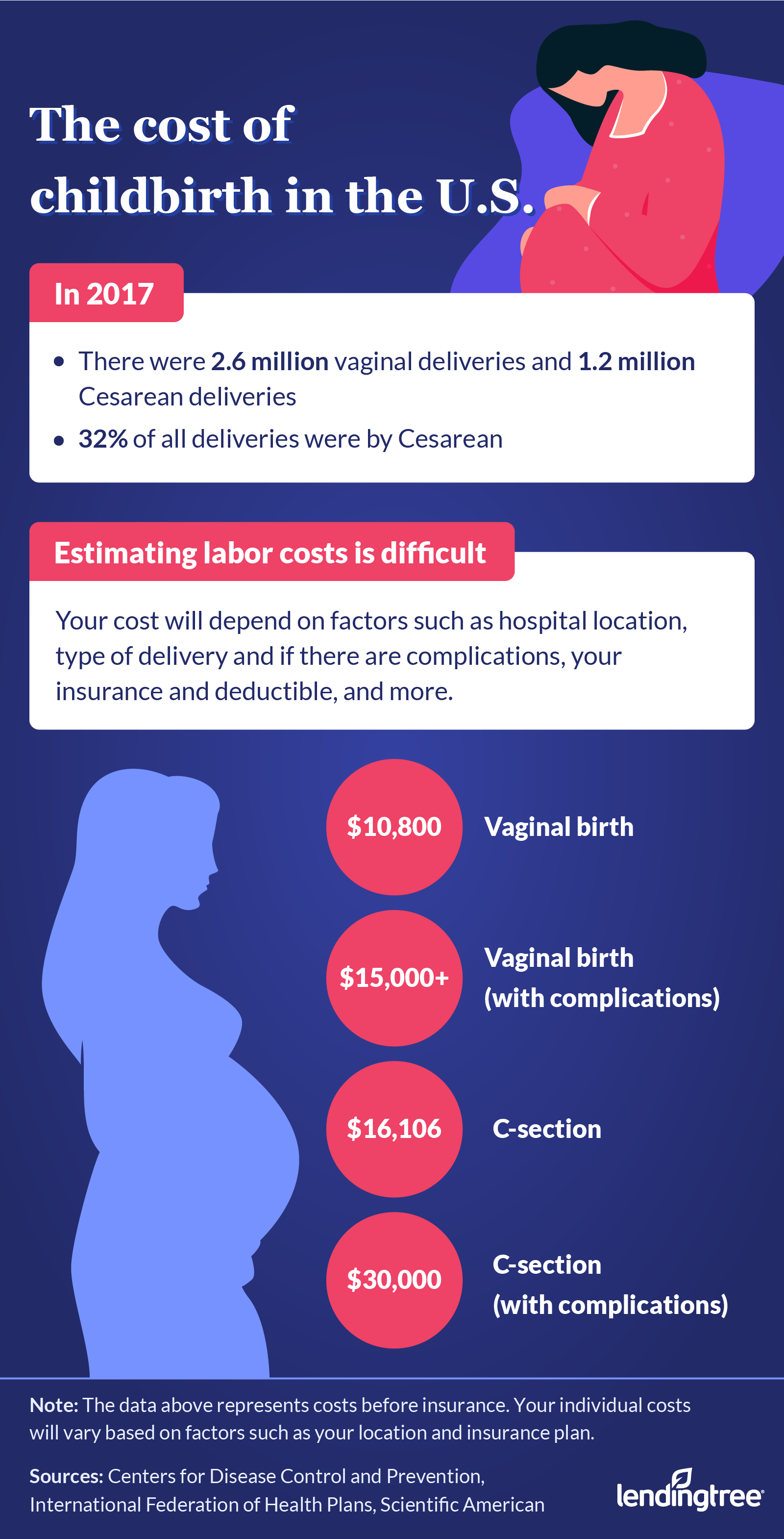 Child labor costs: $10,800 – $30,000+
If you are not adopting a baby, the first major expense you can expect is for labor and delivery of your baby, which averages around $10,800 for an uncomplicated vaginal birth in the United States, according to 2014 data from the International Federation of Health Plans (IFHP). However, add in any complications, interventions or extra care for you or your baby with a vaginal birth and that cost can quickly soar to over $15,000 and more.
C-sections are more expensive. These can cost over $16,000 on average, according to the IFHP, and can reach over $30,000 with complications, reported Scientific American.
The total cost you will pay for the healthcare-related expenses of having a child will depend on:
Hospital location
Type of delivery
Complications, if any
Your insurance and deductible
Your baby's first year: $10,616
According to research and a survey of over 1,000 moms by BabyCenter, a digital parenting resource, your child's first year will cost around $10,616, including one-time costs.
However, your costs could be much higher or lower. That's because BabyCenter makes a few assumptions. For example, it assumes you'll use cloth diapers and wash them yourself ($19/month) as opposed to buying disposable diapers ($72/month). It also include one-time purchases for a single stroller, a double stroller, and two car seats.
You can use its first-year baby costs calculator to get a better idea of what your budget may need to accommodate.
Raising a child to adulthood: $12,350-$13,900 per year
The average annual cost for raising a child to adulthood ranges from $12,350 to $13,900, according to the most recent data available from the U.S. Department of Agriculture. This range assumes the child was born in 2015 to a married, middle-income family.
In total, parents can expect that sum to be around $1,100 per month or a grand total $233,610 from birth through age 17. The sum for families with lower incomes was $174,690, while higher-income families were expected to spend $372,210 on child rearing expenses through the age of 17.
How to create a baby budget
1. Track your current expenses
The first place to start in creating any budget, says Diane Nissen, a financial counselor with The Alexandrite Group, is to clearly understand every aspect of what you are currently spending. That means no guessing, no hiding certain expenses, like your morning bagel habit, or downplaying what you're spending.
"You need to know what's currently happening with your expenses," she states firmly. "That's the key component and from there, you can make decisions about what's important and what's not important." Track your spending first, then set your budget based off your real-life numbers.
Nissen notes that there is no "grand solution" for budgeting — you're not required to use a fancy budgeting tool if it won't work for you (Although you're welcome to try one of these). You may opt for good old-fashioned pen and paper or an Excel spreadsheet – as long as you enjoy using it.
2. Anticipate future costs
Kumiko Love, who is based in Spokane, Wash., and founder of the finance blog The Budget Mom, says that parents should plan to spend about $21,000-$25,000 on related expenses during their baby's first year of life. But your costs can vary based on factors such as where you live.
To estimate your costs, try following these tips:
Use a budget predictor: You can also use an online cost calculator, such as this one from the USDA or this one from BabyCenter, to get a basic idea of the cost of raising a child.
Know your future spending categories: Love explains that there are six main cost categories that every new parent should anticipate when setting up their own baby budget for the first year: childcare, diapers, medical expenses, food, baby clothes, and one-time purchases, such as nursery furniture, safety necessities and travel expenses.
Be mindful of hidden costs: Don't overlook things that may be "free" at first glance, such as breastfeeding. While producing breast milk for your baby might technically be free, there are still costs associated with it. Jordan Spillane, a pharmacy director in Milwaukee, explains that she was surprised by how much money breastfeeding cost her due to having to buy a second breast pump, accessories and disposable breast pump bags.
3. Make a plan for unexpected costs
You can make the world's most detailed baby budget, plan ahead and feel like you've covered all your bases, but the No. 1 thing you should know about finances and parenting is to expect the unexpected.
"The biggest expense that surprises me every month (still!) is how much money we spend on food," April Atherton, a stay-at-home mom and director of marketing from New York City, said. "When my son was a newborn we spent hundreds of dollars on formula each month and now that he is a toddler we still spend hundreds on food for him (most of which ends up on the floor)."
To help you make a plan for unexpected costs, you can keep the following tips in mind:
Have an emergency baby fund: Spillane took the time to account for everyday expenses with her reduced income during her pregnancy and maternity leave to plan for their son Fletcher, now 3 months old, but also made sure to build in an emergency fund as well.
Having an emergency fund paid off because, sure enough, her family encountered an emergency that required funds: "It really helped me feel better about our financial situation by figuring out how much money we needed during my leave to have enough for essential spending and emergencies," she explains. "Even though we had an emergency occur, it was not stressful from a financial standpoint."
Consider a personal loan: Nissen notes that a personal loan can be helpful in a pinch. Although loan funds aren't as readily available as a credit card, a personal loan could cover a larger unplanned expense, like a sudden medical bill. And if you need to make room in your budget, you could consolidate debt in order to reduce payments.
However, to qualify for solid personal loan rates you need good credit. Poor credit may mean you'll have to lean on other financial products like a secured loan to avoid high rates. You need to be careful to have a plan in place before you take out the debt, too. "That's what gets everyone in trouble, not having a plan," Nissen said.
4. Maintaining your baby budget
Budgeting is an ongoing process. As your baby grows, and you or your partner adjust your work schedules and child care needs, your budget may change. You can think of your baby budget as having three major stages:
Baby preparation stage, when your baby expenses are primarily due to setting up a nursery, buying baby supplies you'll need right away like bottles and doctor's visits for Mom.
Initial newborn and maternity leave costs, when you may need to lower your personal spending and lean on savings to cover lost income from time off.
Month-by-month through baby's first year, when you'll cover the cost of regular doctor's visits for your baby (including transportation) and be covering regular expenses like for diapers and formula.
Your budget can change drastically from your needs during the initial newborn phase to the point when your baby is approaching their first birthday. For instance, Spillane and her husband had a conversation to determine what they deemed as "essentials" for their budget during her maternity leave, such as housekeeping services because neither parent wanted to take on cleaning chores during the newborn period.
They also made sure to evaluate their budget month-by-month and make changes as necessary, such as adjusting their discretionary spending and changing things like their car loan payments based on their new spending habits with their little one, instead of the other way around.
Sample baby budgets
Your budget doesn't necessarily have to be as in-depth as the one we've included above, although it could be helpful if you've never budgeted before. You may opt to track only child-rearing expenses, such as the cost of diapers and child care. This could help you keep tabs on your newest expenses.
To give you an idea of what this kind of baby budget might look like, Atherton shares the monthly expenses she and her husband, Michael, an insurance underwriter, share for their son Oliver, now one.
Spillane and her husband, Andy, a lawyer, also share the following monthly expenses for their son Fletcher, now 3 months: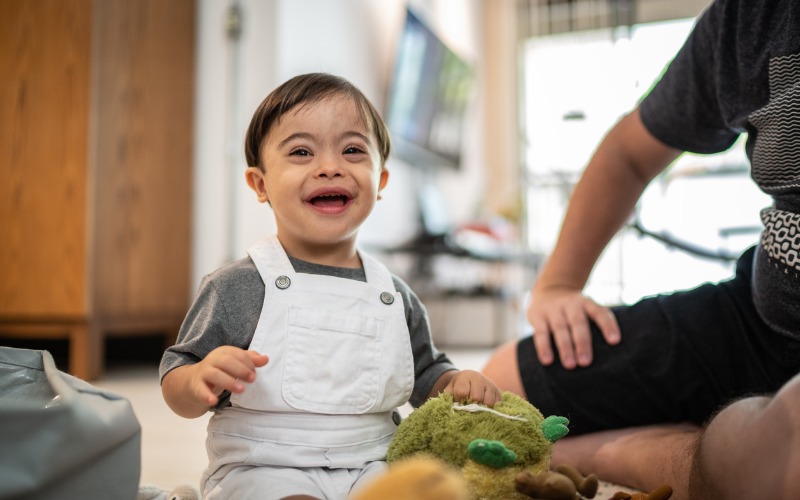 6 tips for saving money for your baby budget
1. Start prepping early
Atherton explains that she started preparing financially for a baby as soon as she and her husband decided that they were ready to explore having a child. She set up a savings account and put away a few hundred dollars each month for an entire three years before their baby was born, building up a nest egg of approximately $20,000 for baby-related expenses.
"I really felt like this gave us the freedom to make choices based on our preferences versus driven solely by cost; such as an out-of-network midwife, the more expensive daycare that we preferred (when he went), and newborn photos," she said.
But there are other ways you can prepare early for a baby. You might, for example, start scouting for stores and websites where you can buy affordable baby gear or begin sifting through your belongings for items you could sell to raise funds for future baby expenses.
2. Accept used baby gear (as long as it's safe)
While the American Academy of Pediatrics recommends avoiding used car seats, other gear, such as playpens, bouncy seats or even baby clothes, can be happily accepted by parents on a budget – just be sure the equipment is safe and in working condition.
3. Don't buy everything at once
Although that nesting instinct might be urging you to prepare by purchasing every single baby item you might ever possibly need before your baby is even earthside, Love advises new parents to refrain from buying everything all at once.
She points out that not only will you receive things like coupons and free samples when you actually have the baby to help you save money, but many purchases will be more affordable down the road – or not even necessary at all. "Remember, focus on what you need right now, and wait to purchase things you think you may want in the future," she suggests. "Most of the time, when the time comes, you either received it as a gift or realized you no longer need it."
4. Scour swap sites
Look online or locally for mom-baby groups, where you can score major discounts on baby gear and outfits. Babies grow so quickly, so a lot of baby gear can be found in great shape for a fraction of the price. "I joined a local Facebook group so that I could purchase second hand baby items," notes Spillane. "I got 0 to 3 month [old] outfits for very little money that way!"
5. Pay yourself first
Although it may be tempting to want to put your baby first in all things, even your finances, Nissen urges all parents looking to start or reassess their baby budget to make sure that first and foremost, they are putting money away for their own retirement.
"You can't borrow for retirement, but you can borrow for college," she points out. "You need to make sure you can take care of yourself so you can then take care of your kids; I've had clients who didn't put money aside for college and promised they would pay for it, and they're getting themselves into debt. Don't promise it – you don't know what's going to happen."
6. Consider setting up a 529
A 529 is a tax-advantaged savings plan reserved for education costs. If you have well-meaning family and friends who want to give your little one gifts, Spillane suggests encouraging them to contribute to a 529 plan instead for special events and gifts. That way, they can still feel like they are giving a gift – and you can get some help with college savings.