The 6 Best Budget Apps of 2021
Published on: September 9th, 2020
Editorial Note: The content of this article is based on the author's opinions and recommendations alone. It may not have been previewed, commissioned or otherwise endorsed by any of our network partners.
Smartphone technology has ushered in a new era of financial planning software to help consumers track spending, monitor investments, automate savings and plan for retirement. With so many personal finance apps on the market, it can be overwhelming to choose the best budget app for your unique needs.
Every consumer has their own set of financial goals, and LendingTree has analyzed some of the most popular finance apps to help you realize those goals:
Mint: Best free budget app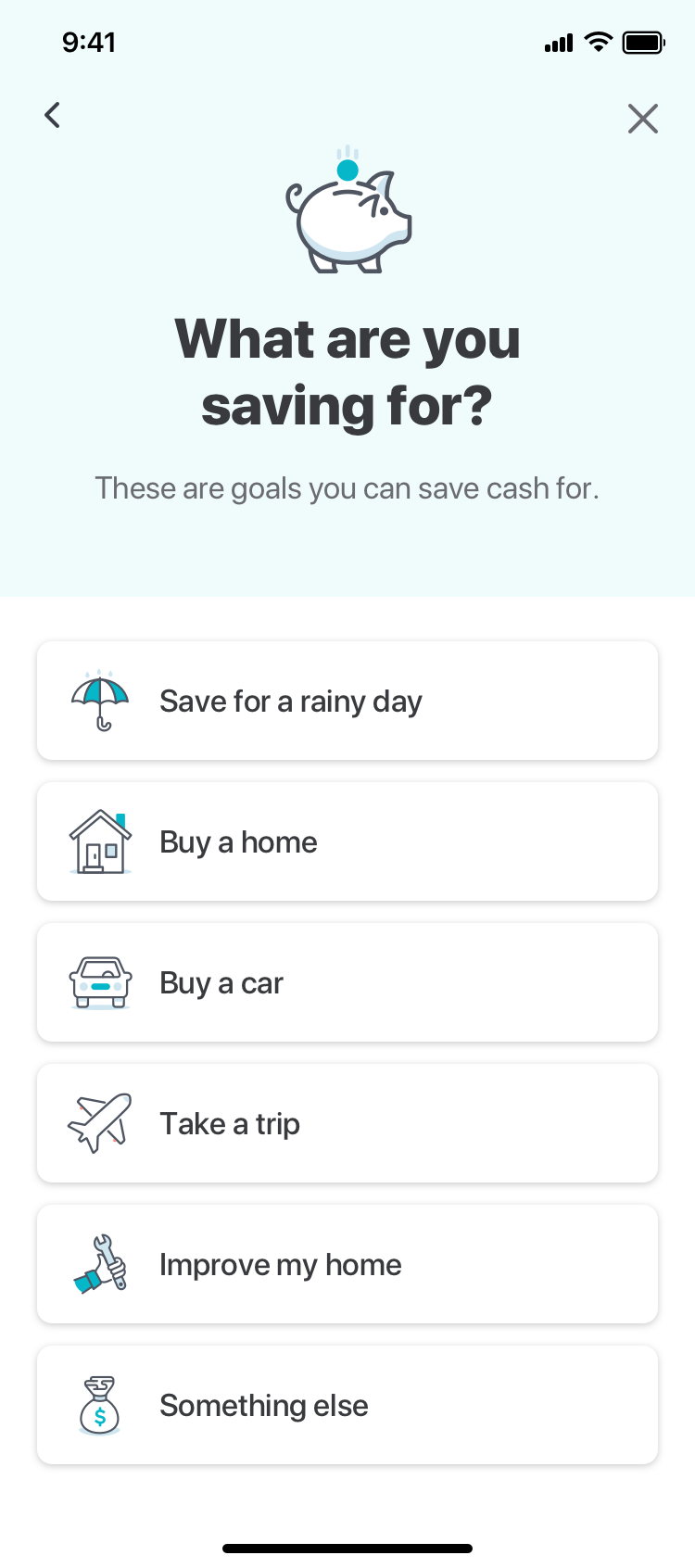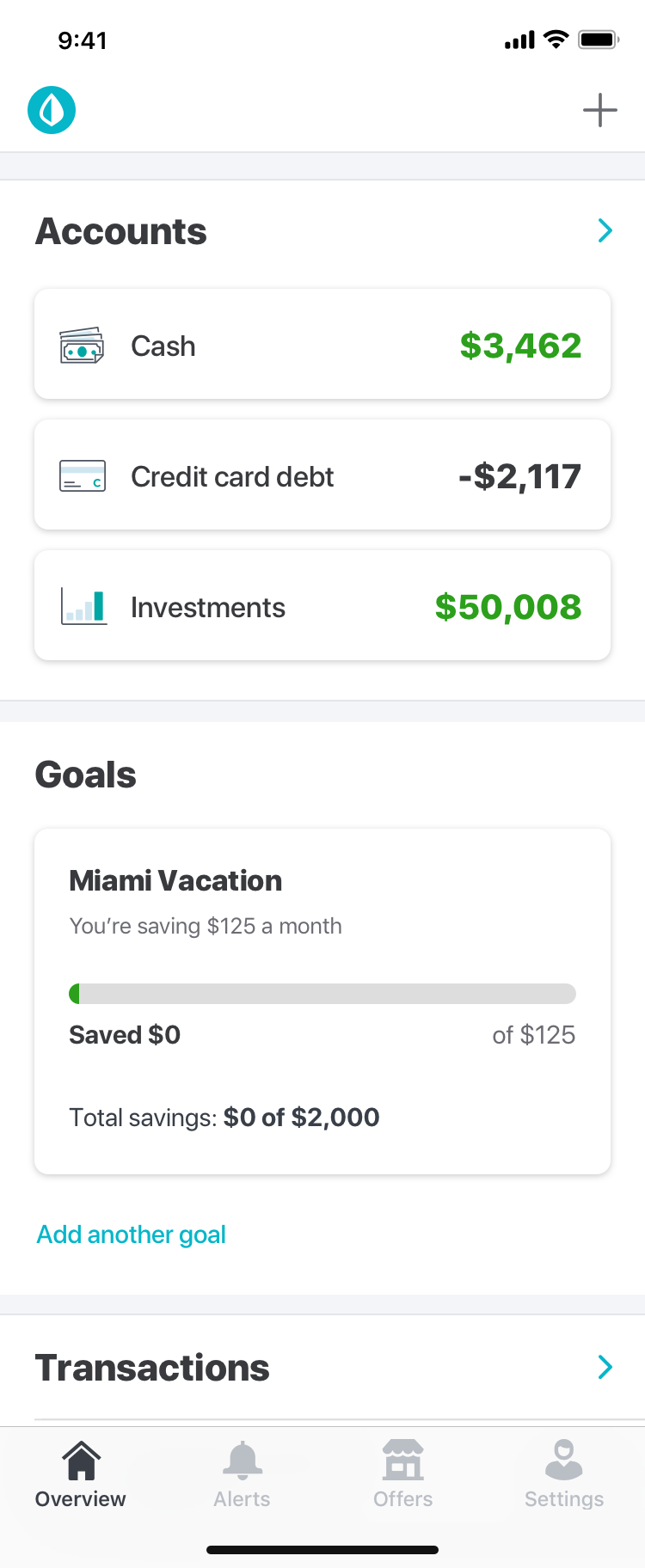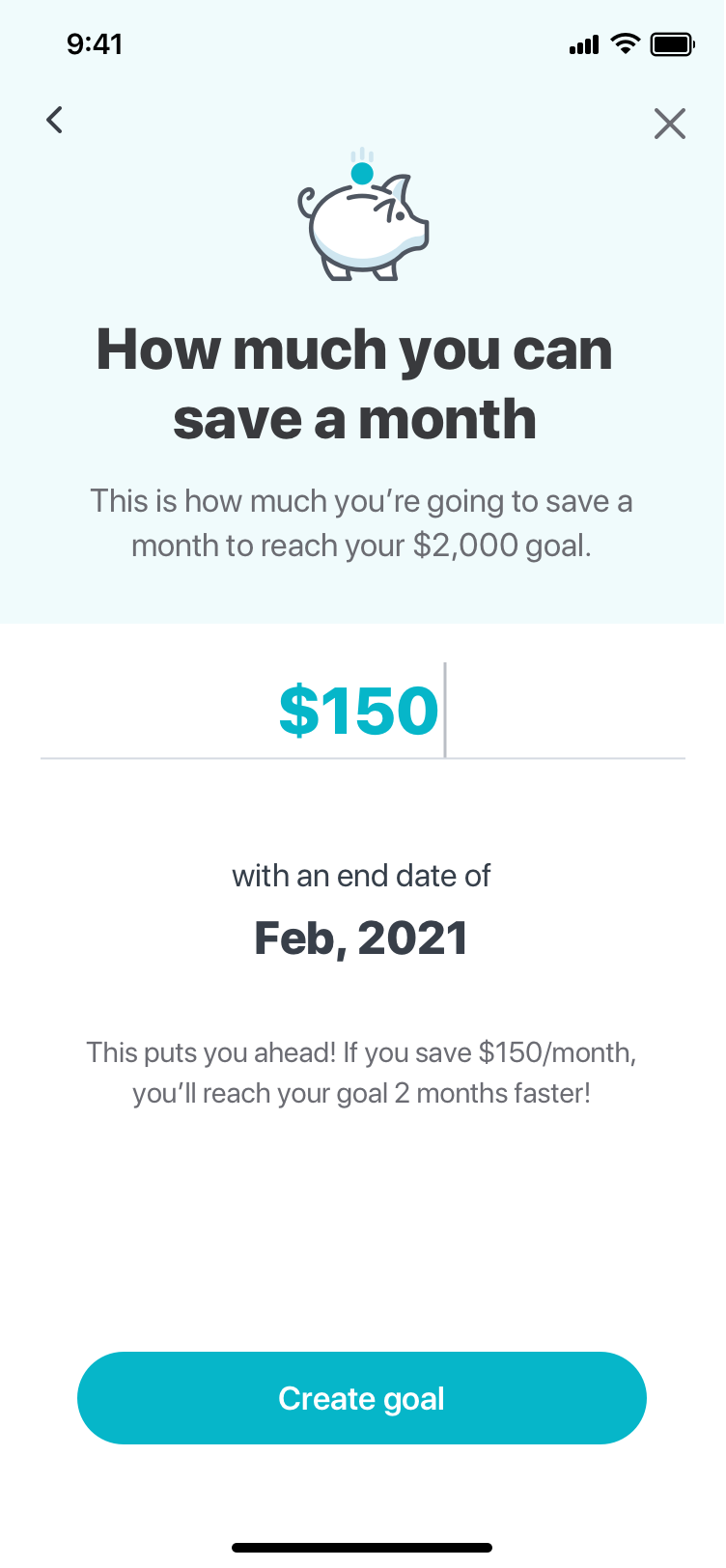 Screenshots courtesy of Mint
Cost: Free
Mint review: If you've ever used money management apps on your smartphone, chances are you've used Mint. Mint is the most popular budgeting app on the market by far, based on the number of ratings it's received after being downloaded 24 million times.
Mint has virtually everything you'd want out of a budgeting app:
Real-time linking to your bank accounts, to automatically keep your budget up-to-date
A dashboard with a comprehensive accounts overview, including net worth, cash on hand, credit card debt and investments
A team of live experts to answer your questions about paying off debt, investing and other financial planning matters
While Mint offers its services for free, it has a marketplace where you can sign up for various financial products, from credit cards and personal loans to insurance and investment accounts. It's a convenient way to shop for these kinds of products, but keep in mind that getting referrals and targeted advertising is how Mint and other free financial apps make their money.
Key takeaways
Financial wellness dashboard with net worth, debts, investments all in one place
Everything is customizable, from the interface to individual spending categories
Dashboard is cluttered with advertisements for additional products
Backed by Intuit, the parent company of TurboTax and QuickBooks
Free credit score analysis through TransUnion VantageScore
Albert: Best budget app for saving money on bills
Cost: Free or $4+/month for Albert Genius
Albert review: Between budgeting, cash flow tools and real-time alerts, Albert has all the things you want in a budget app, but it also has more:
Bill negotiation services through Billshark
Instant cash advances up to $100
Automated savings with up to 0.25% annual bonus
Investment services through Albert Genius
Insurance planning to compare insurance quotes
Like many of the other apps on this list, Albert connects through your bank accounts to automate the budgeting process. While Albert doesn't offer your credit score, it does have a financial checkup score, which analyses your savings, debt burden, insurance costs and banking fees.
When you consider the automated savings option, though, the 0.10% to 0.25% annual bonus doesn't really stack up to the interest you could be earning on a high-yield savings account, for example.
Key takeaways
Personalized monthly budget that's linked to bank accounts
Automated savings, investment services and insurance comparison available
Unmatched features like instant cash advances and bill negotiation services
Financial checkup that analyzes savings, debt and other factors
EveryDollar: Best budget app for becoming debt-free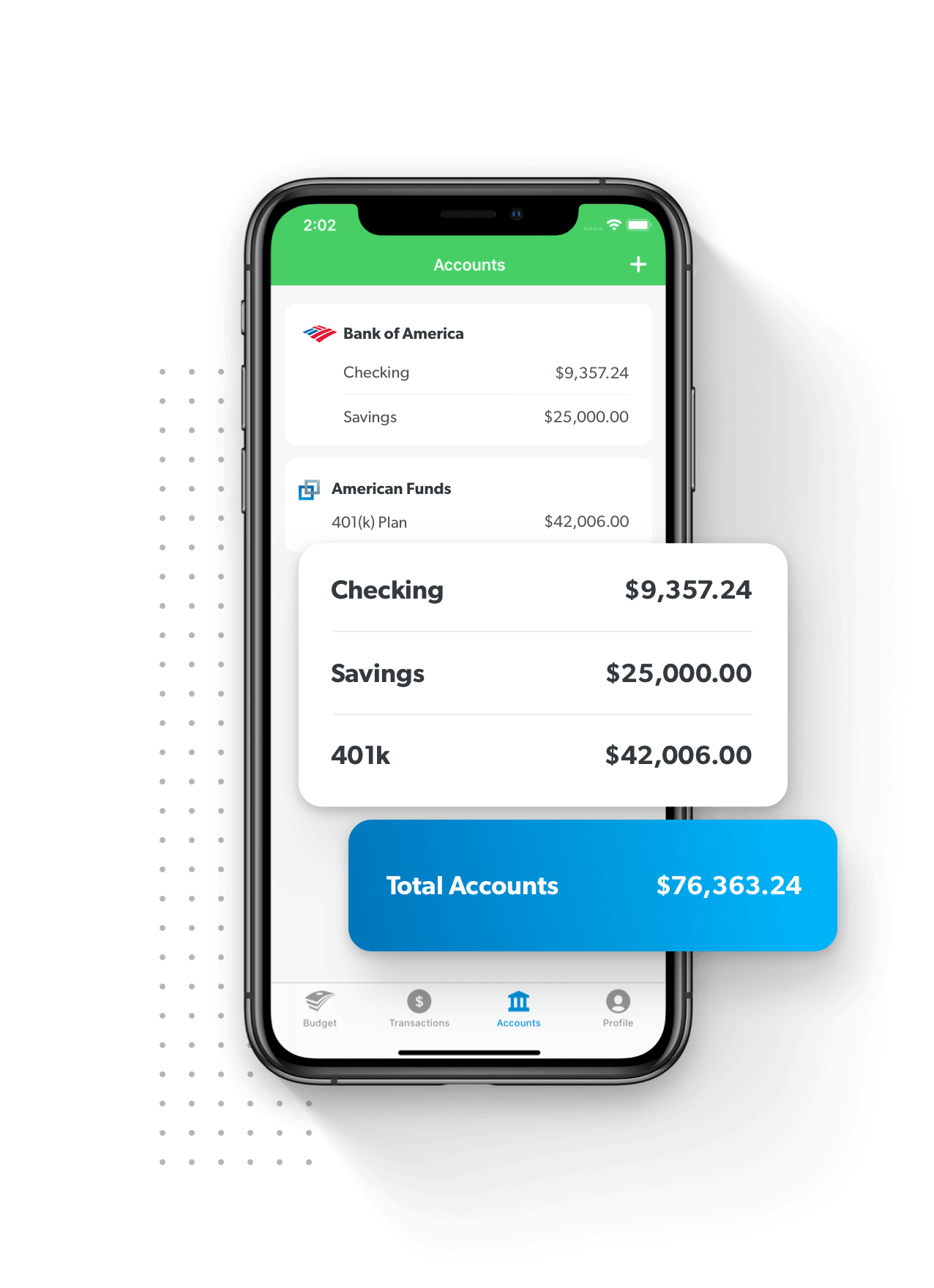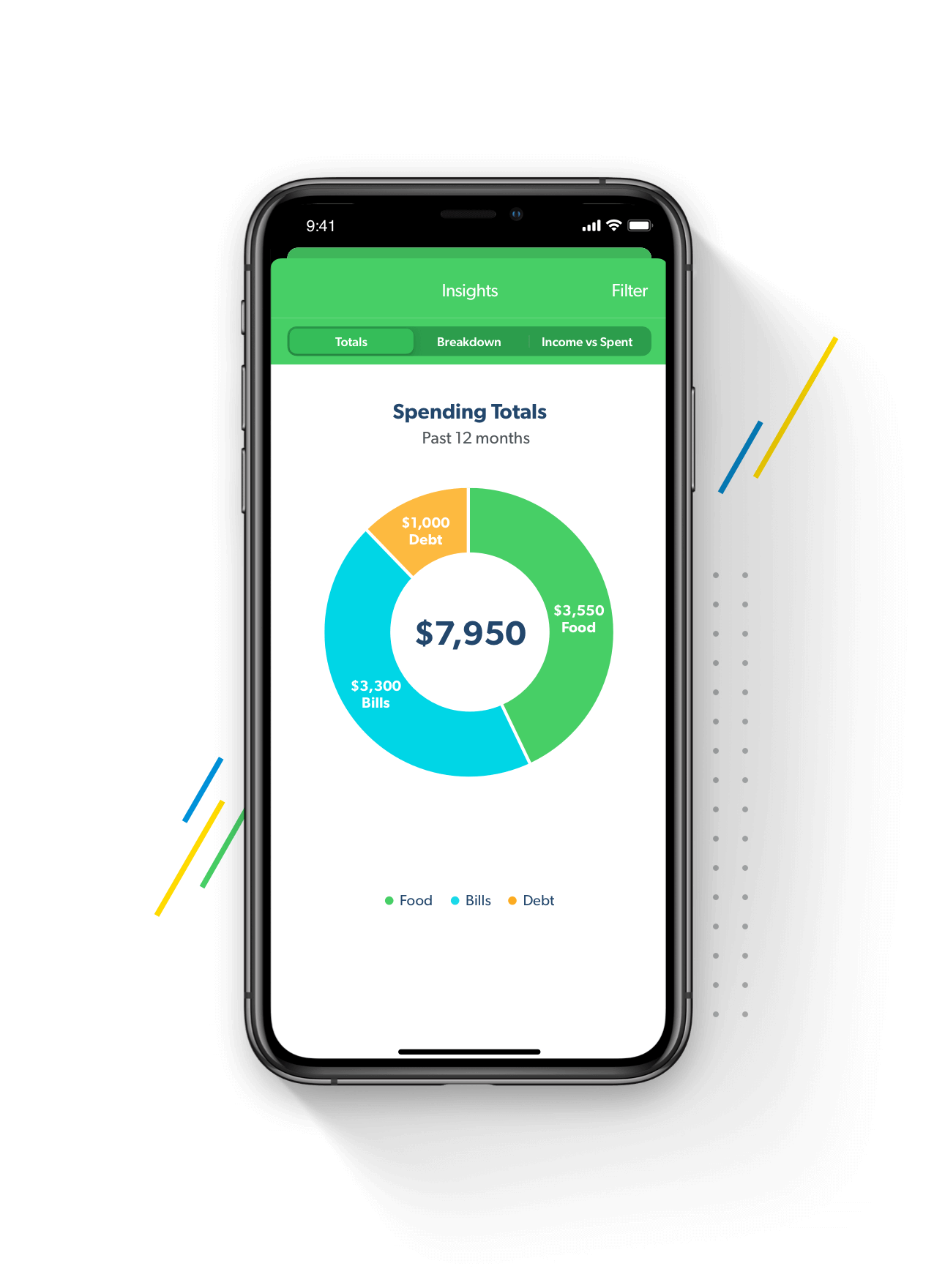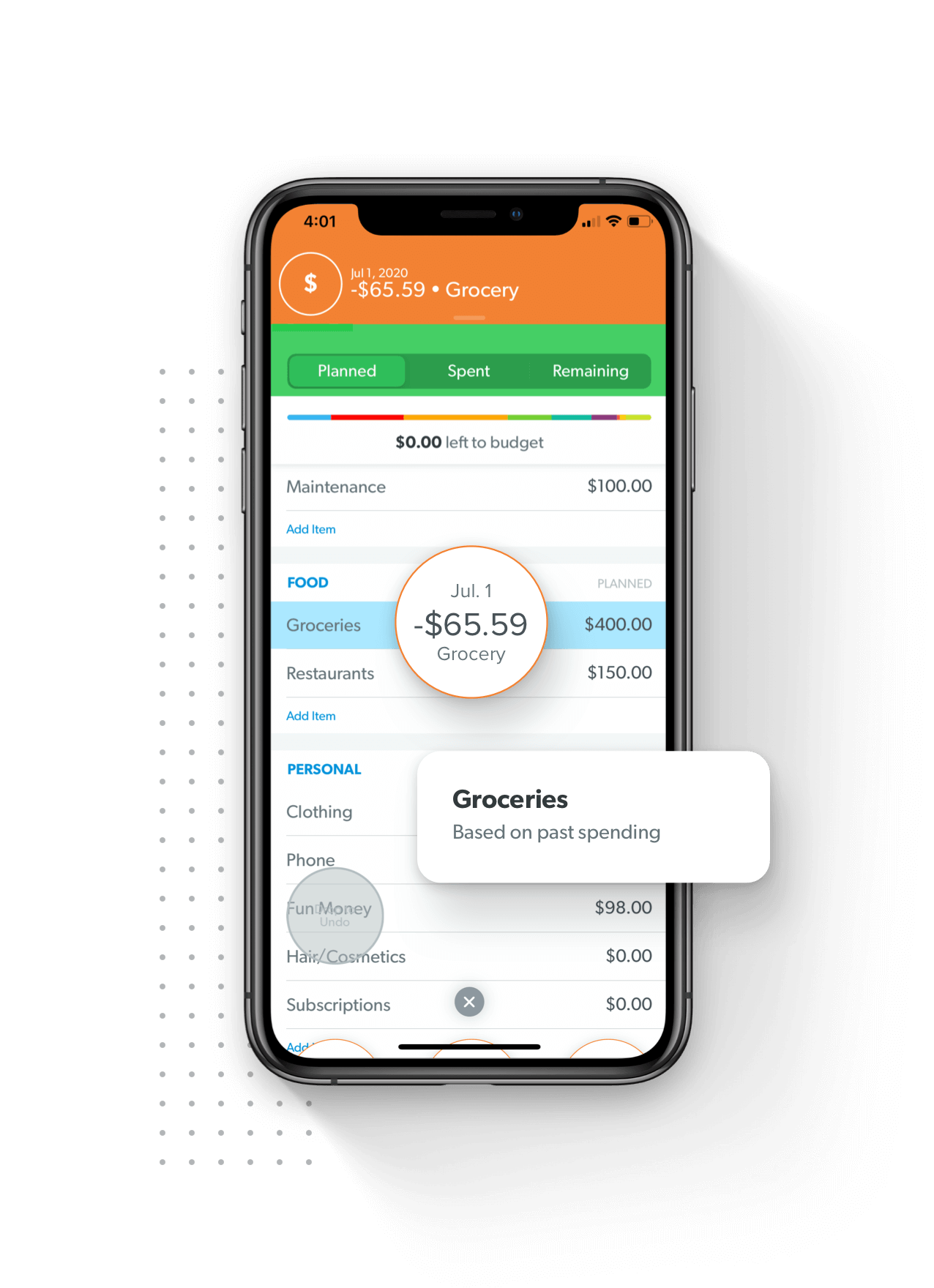 Screenshots courtesy of EveryDollar
Cost: Free or $129.99/year for Ramsey+
EveryDollar review: Burdensome debt is personal finance guru Dave Ramsey's No. 1 enemy. Fans of his staunch anti-debt money management method will make good use of his budget app, EveryDollar.
EveryDollar employs the zero-based budgeting method, which gives every dollar of income a purpose. You won't have anything leftover at the end of the month, but that's a good thing: This budget forces you to allocate any money that's not spent on necessities and other expenses toward debt repayment and savings.
The EveryDollar app lets you allocate money to different spending categories, like transportation and housing. However, you'll have to manually enter your expenses, unless you upgrade to Ramsey+, which lets you connect your bank accounts to the app, a feature that's included in most other budget apps that we reviewed.
Key takeaways
Guided financial planning with zero-based budgeting strategy
Sync your account across mobile and desktop devices
Must sign up for Ramsey+ to connect bank accounts, which is free on competitor apps
Personal Capital: Best budget app for investors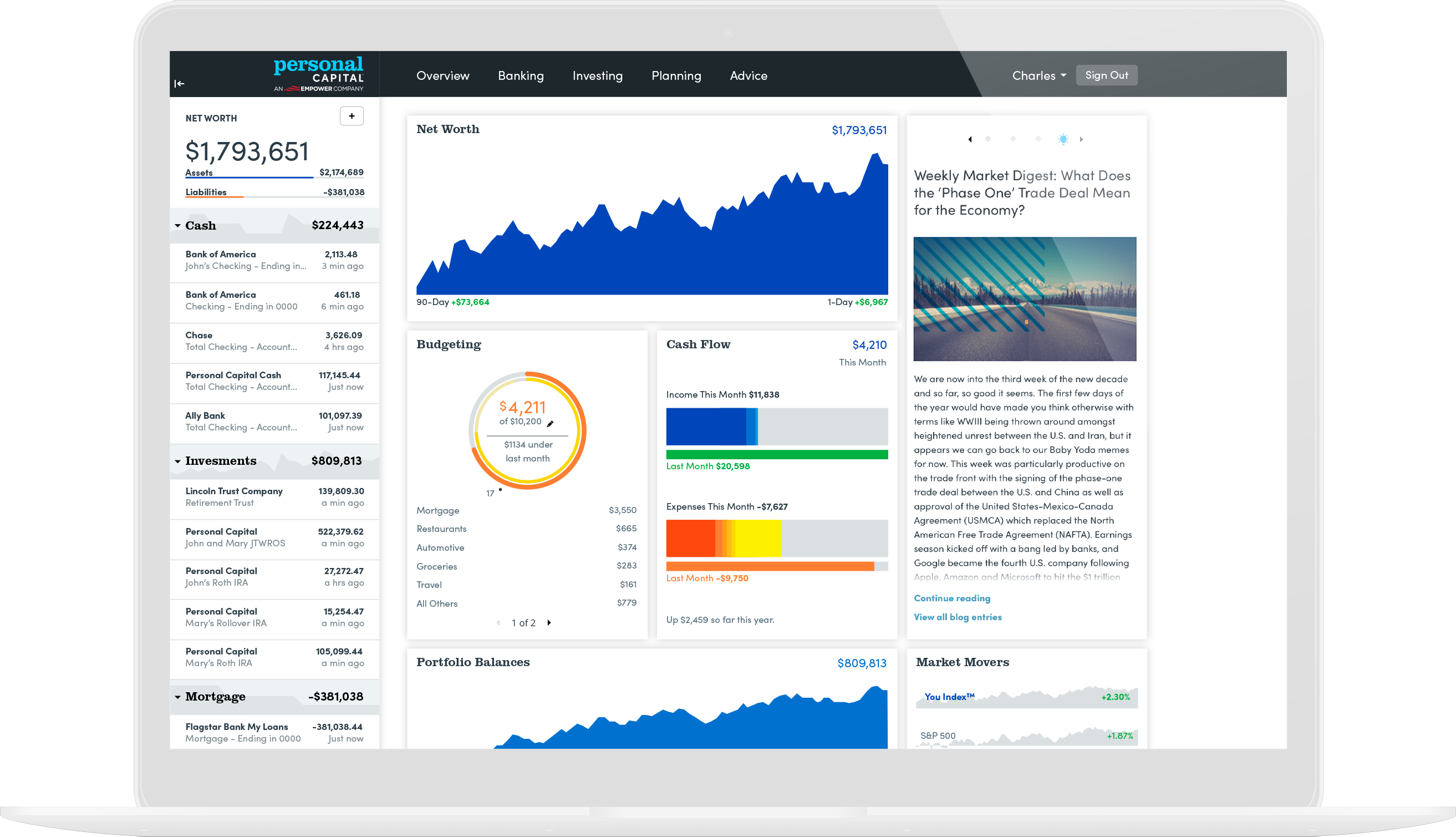 Screenshot courtesy of Personal Capital
Cost: Free, advisor services available with fee
Personal Capital review: Personal Capital is a mobile and desktop app geared toward investors and consumers who are more advanced on their personal finance journey, with a focus on wealth management to help you plan for retirement and manage your investment portfolio. It also comes with all the tools you've come to expect out of a budgeting app, such as monthly spending targets, automated spending tracking and cash flow analysis.
Like many other budgeting apps, Personal Capital allows you to access your bank accounts and loans in-app, but it also lets you manage your 401(k), IRA, investments and stocks. The big difference between Personal Capital and the other budgeting apps is its useful tools for long-term financial wellness:
Investment checkup: Displays your portfolio of investment by asset class (international or domestic stocks and bonds), suggesting how to diversify your investing strategy and reduce risk.
Retirement planner: Assesses your chances of retirement success with a concrete number (i.e. "77% chance your portfolio will help you meet your retirement goals"). You can even test different scenarios to see how various investment strategies would alter your chances of meeting your retirement goals.
Net worth: Get a detailed understanding of your net worth. Unlike the more basic budgeting apps, this tool includes all cash and investments, including valuables like vehicles and jewelry.
There are quite a few tools available at your disposal if you just want an app that helps you analyze your own financial wellness, but the wealth management tool is limited to consumers with investment portfolios of $100,000 or more. For investors who are fortunate enough to have such a sizable investing portfolio, financial advisor services come with an annual fee ranging from 0.49% to 0.89%, depending on the dollar amount of managed assets in the portfolio.
Key takeaways
Investment checkup, retirement planner and net worth analysis tools
Fee analyzer to find hidden fees in your investment accounts
Education planner that estimates in-state and out-of-state college costs
Financial advisor services available to clients with portfolios of $100,000+
Mobile app has limited capabilities compared to desktop app
You Need a Budget: Best multi-platform budget tool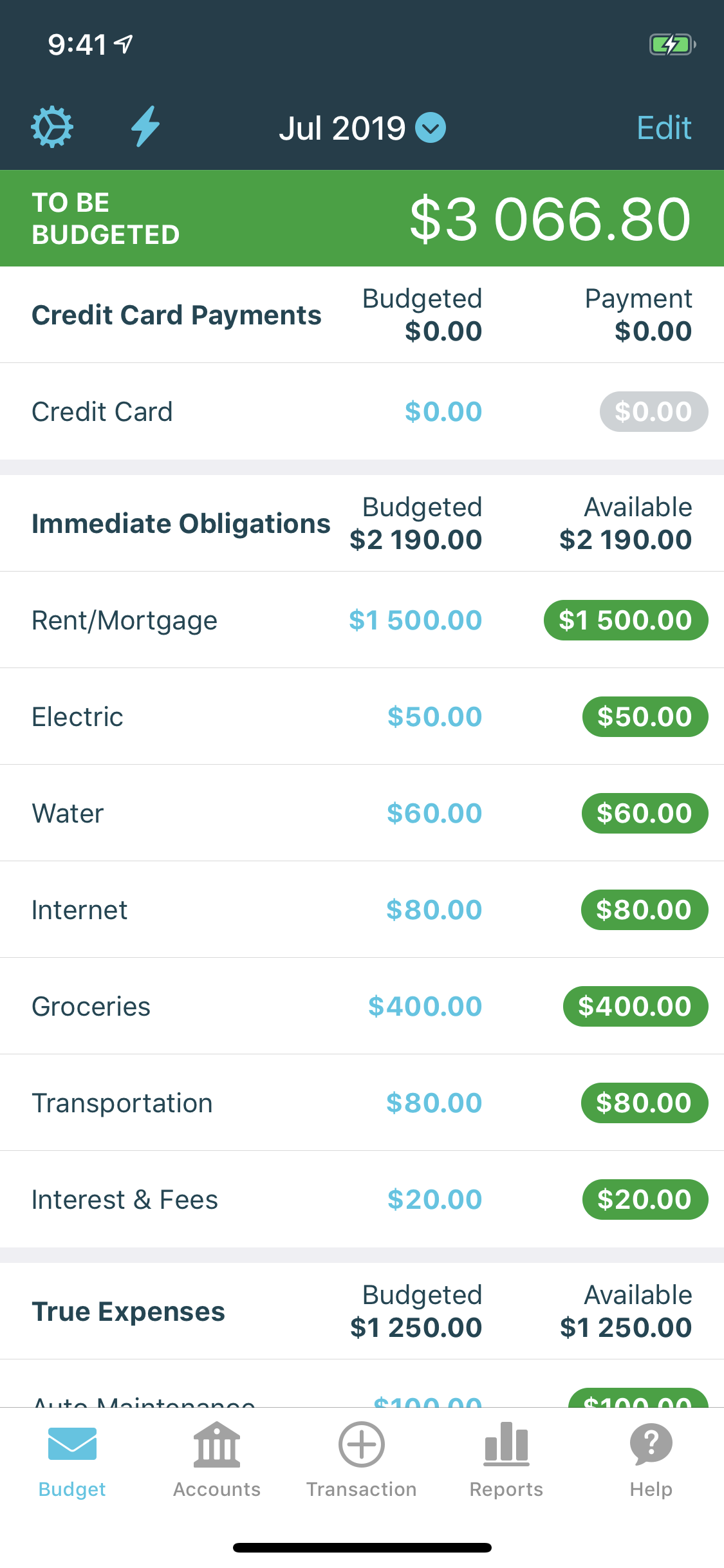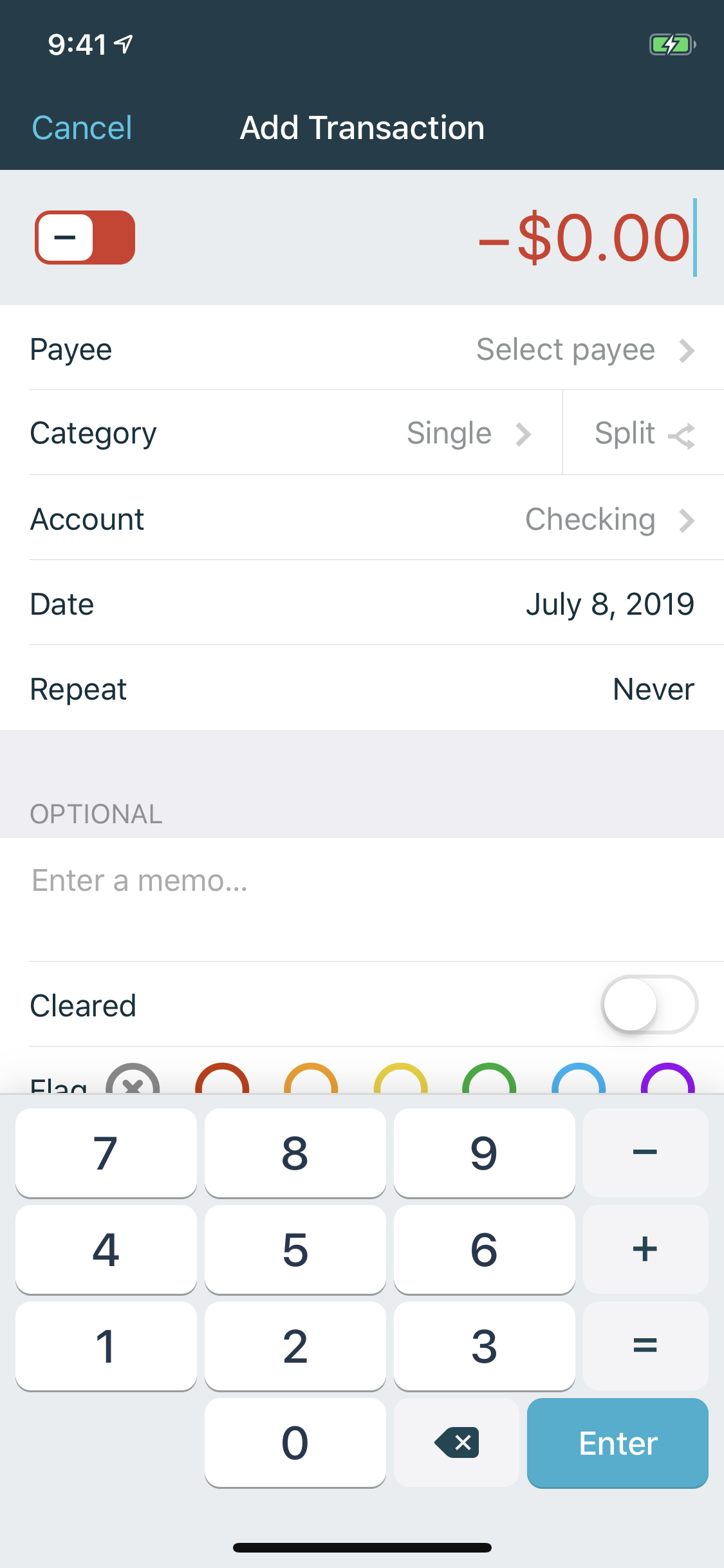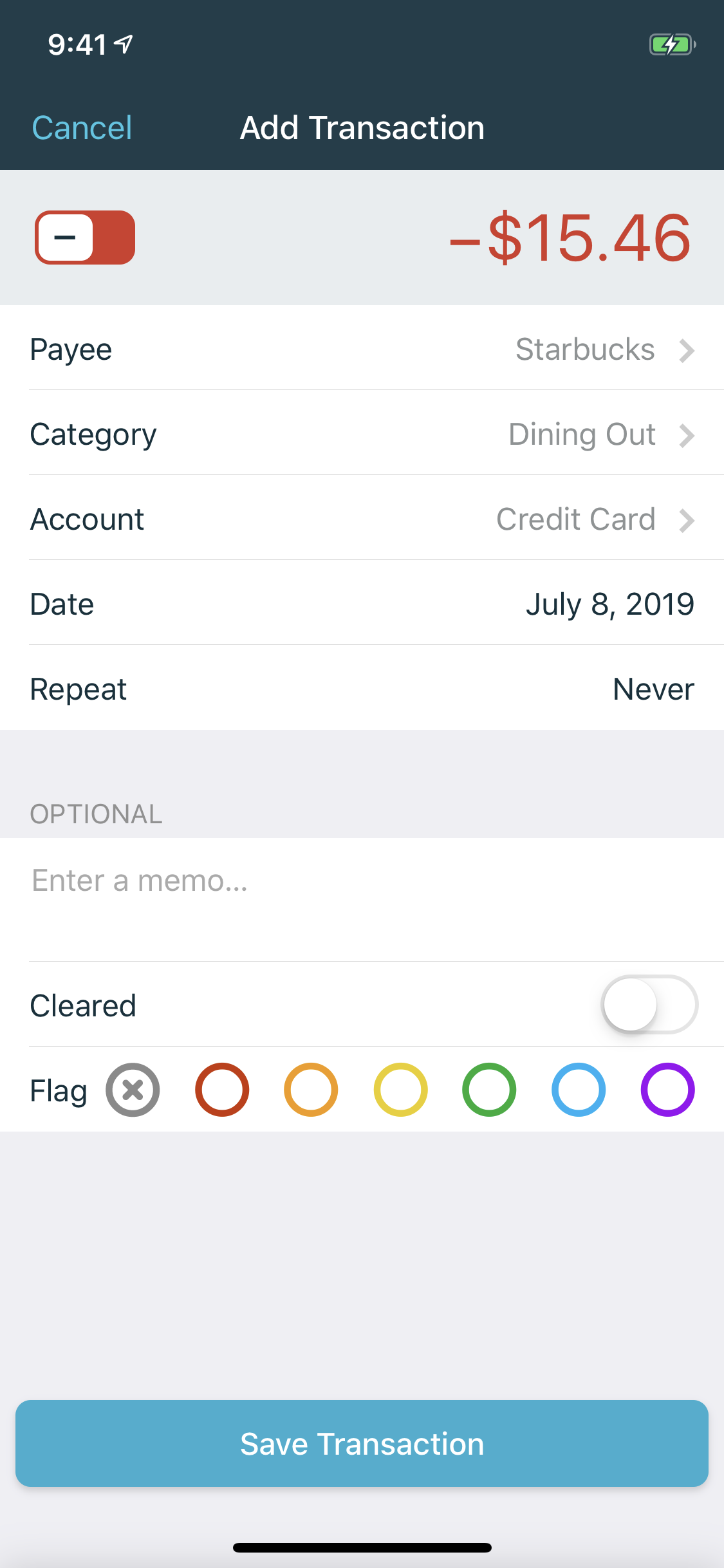 Screenshots courtesy of YNAB
Cost: $11.99/month or $84/year
YNAB review: If you need a more hands-on approach to your budgeting goals, then You Need a Budget could be the app for you. While other budgeting apps show you how you already spent your money, the premise of YNAB is that you can (and should) proactively allocate your money at the beginning of the month.
YNAB is its own budgeting method that follows four rules:
Give every dollar a job. This is the same concept as zero-based budgeting. Know how every dollar from each paycheck is going to be spent.
Embrace your true expenses. Big, infrequent expenses like insurance premiums should be accounted for in your budget.
Roll with the punches. Expect yourself to overspend by moving money from one part of your budget to another, as necessary.
Age your money. Stop living paycheck to paycheck; your bills should be covered by the previous month's income.
To help you follow these rules and hold yourself accountable, YNAB has a personal support team and more than 100 free live online workshops every week. The guided approach offered by YNAB comes at a cost, though: $11.99/month or $84 if you choose an annual subscription. With all the free apps on the market, it may seem counterintuitive to choose a paid budget tracker. If you're interested in the more hands-on approach but aren't ready to commit, YNAB offers a free 34-day trial.
Key takeaways
Hands-on budgeting software that comes at a subscription price
Zero-based budgeting approach to give every dollar a purpose
Option to connect your bank accounts for automated budgeting
Apps for desktop, iPhone, Android, iPad, Apple Watch and even Alexa
Goodbudget: Best budget app for couples/households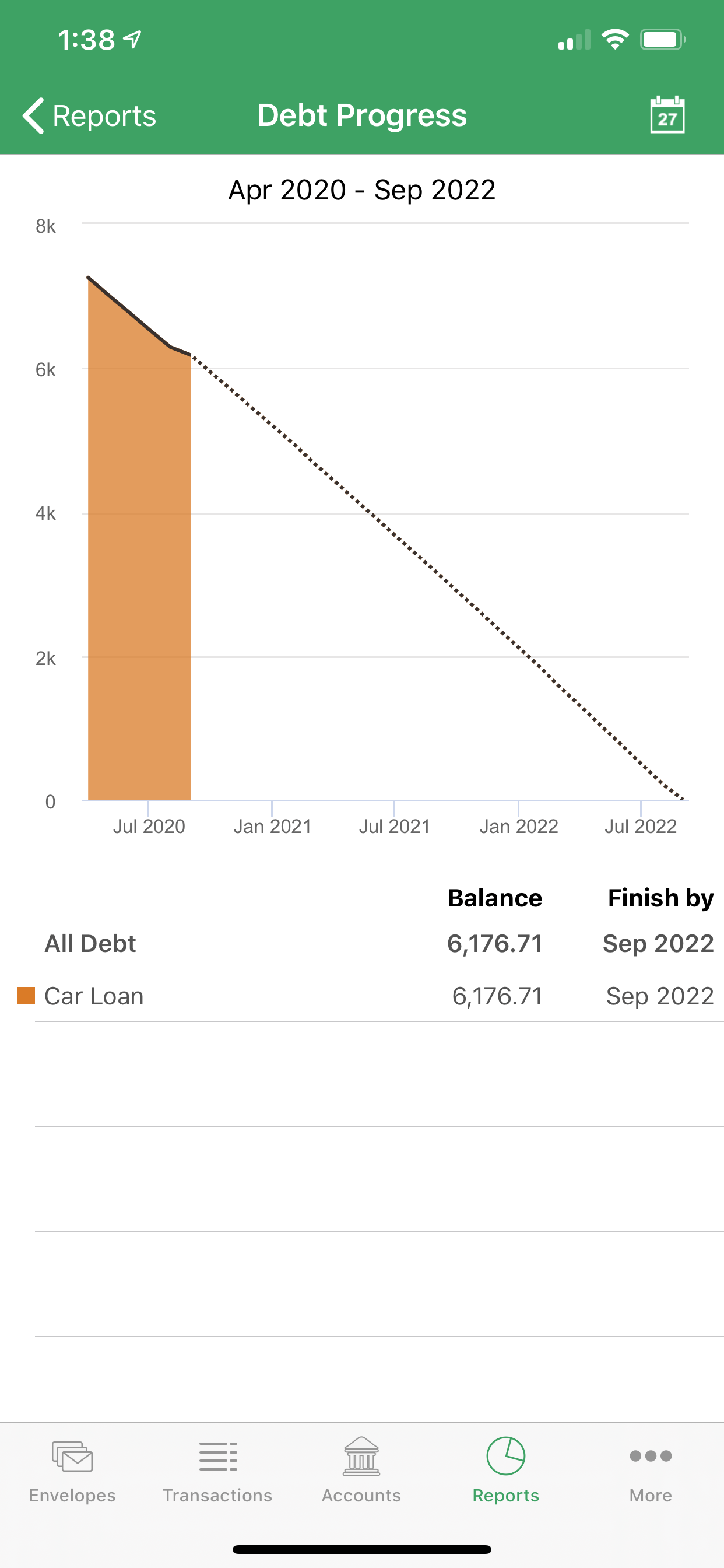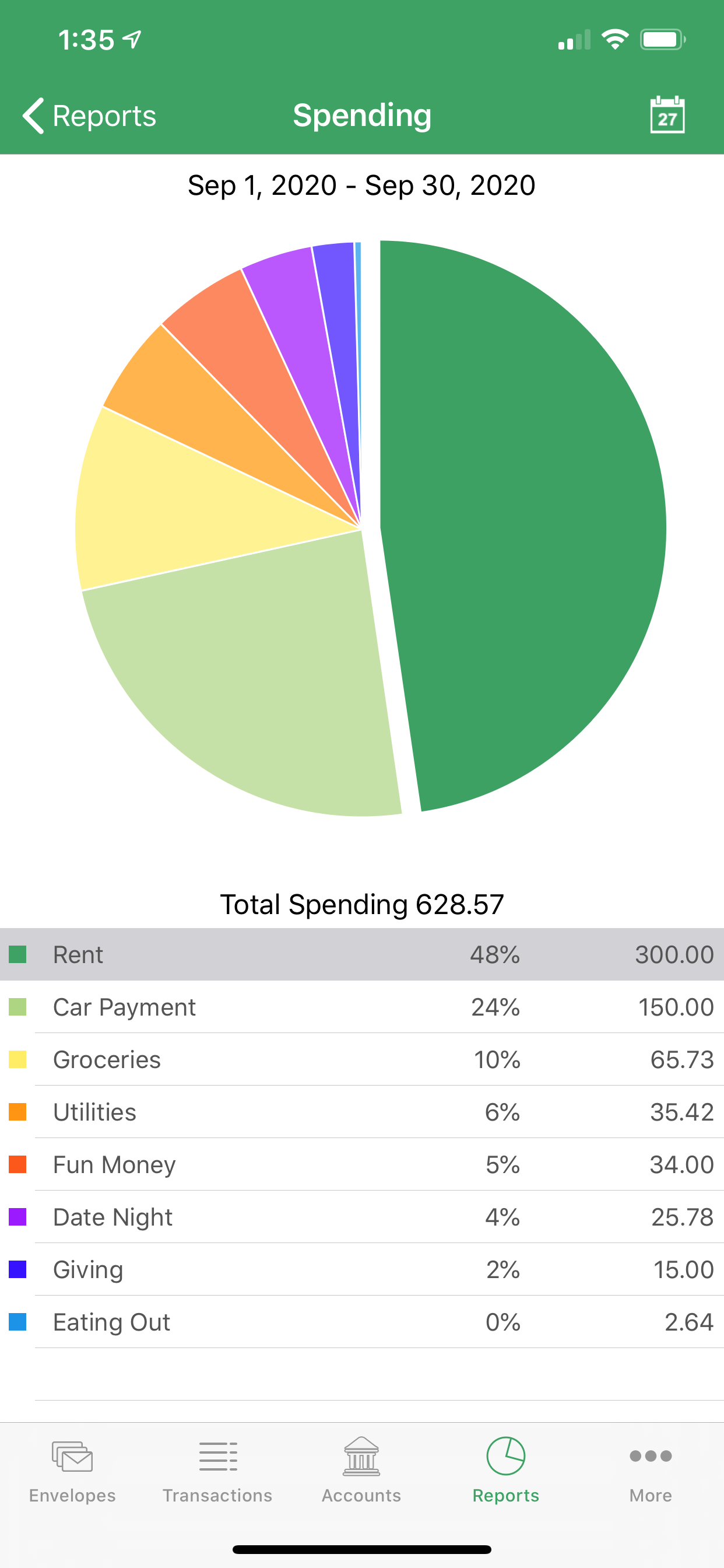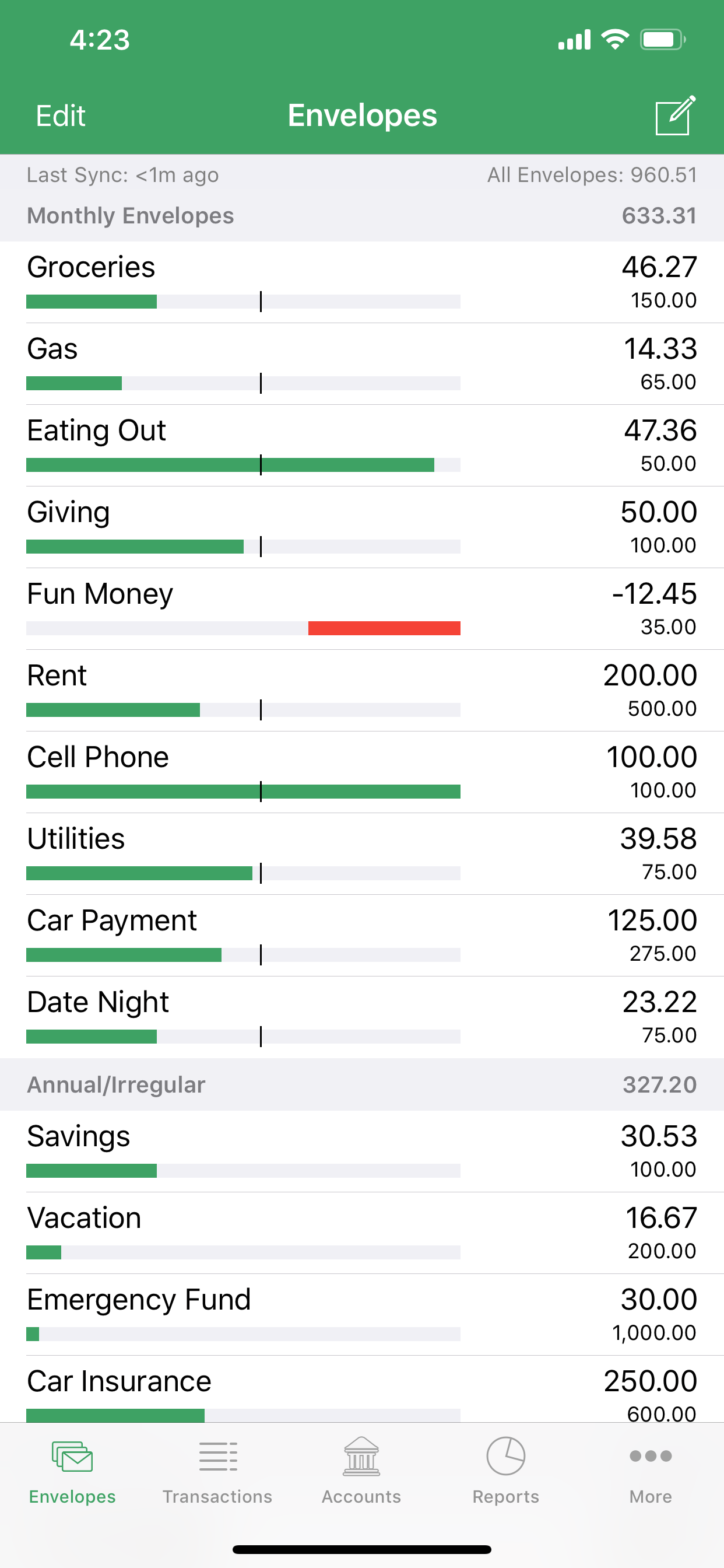 Screenshots courtesy of Goodbudget
Cost: Free or $7/month or $60/year for Goodbudget Plus
Goodbudget review: Personal finance isn't always totally personal; sometimes, personal finance involves a whole household. That's where Goodbudget comes in. You can share a budget with a spouse, family member or even a roommate across multiple platforms, including smartphone apps and web browsers.
Goodbudget is a spending tracker app that uses the "envelope" budgeting method, which means that you allocate a certain amount of money toward spending categories each month. Of course, the envelope method uses tangible envelopes, and these are virtual, but it's the same premise.
Like some of the other apps, Goodbudget has a free and a paid version. The free version is limited, because you can only sync up to two devices, which may not be enough for some households. The paid version also allows for unlimited envelopes (the free version allows up to 10) and email support included.
Key takeaways
Envelope budgeting system to categorize and allocate spending
Shared budgeting capabilities, making this app ideal for households
Basic manual expense tracker app that depends on the user for inputting expenditures
Methodology
LendingTree analyzed budgeting apps that had 10,000+ ratings on the Apple App Store. We chose to feature the budgeting apps based on factors like cost, variety of services, user experience and unique features.