Debt Consolidation Loans With Bad Credit: How to Get One
Updated on: February 24th, 2021
Editorial Note: The content of this article is based on the author's opinions and recommendations alone. It may not have been previewed, commissioned or otherwise endorsed by any of our network partners.
Debt consolidation combines multiple debts into one, ideally with a lower interest rate. It may help you pay down your debts faster and lower your monthly payments, in addition to saving you money on interest in the long run.
Qualifying for a debt consolidation loan with bad credit can be a challenge, but there are options. Just pay close attention to factors that could affect your cost of borrowing, such as interest rate, fees and loan duration.
3 debt consolidation loans for bad credit
One common way to consolidate debt is to take out a debt consolidation loan. This is a type of personal loan that's used to roll multiple debts into a new one with a lower interest rate than what you're currently paying. This would also reduce the number of debt payments you make each month and could shorten the amount of time you're repaying debt.
Personal loans for debt consolidation are typically unsecured, which means they don't require collateral and the lender relies heavily on your credit score and debt-to-income (DTI) ratio to determine eligibility and interest rates. Because of this, it can be difficult for people with bad credit to qualify, or to get a competitive APR.
However, there are lenders that work with bad-credit borrowers. Just be sure to check your estimated APR, which represents the total cost of borrowing. Your debt consolidation loan APR should be lower than what you're paying on your current debts, like credit card debt.

Bad-credit debt consolidation loans
| | | | |
| --- | --- | --- | --- |
| Minimum credit score requirement | 585 | 640 | 620 |
| APR | 15.49% - 35.99% | 5.99% - 24.99% | 7.98% - 35.99% |
| Loan length | 24 to 48 months | 24 to 60 months | 36 & 60 months |
| Loan amount | $2,000 - $25,000 | $5,000 - $35,000 | $1,000 - $50,000 |
| Origination fee | 0.00% - 6.00% | up to 5.00% | Up to 8.00% |
Compare Debt Consolidation Loans
Is a debt consolidation loan right for you?
Debt consolidation loans aren't right for everyone, so consider the benefits and drawbacks and ask yourself some questions about your debt payoff strategy.
Pros
Cons
May offer lower interest rates than what you're currently paying

Can reduce the size — and number — of monthly payments

Could improve your credit score if credit utilization goes down

Getting a good APR can be difficult with bad credit

You may not qualify for a large enough loan to pay off all debts

New hard inquiry can negatively impact an already bad credit score
Will the interest rate you receive be worth it? If you have serious credit problems, you will have trouble qualifying for a decent APR. Compare the interest rates on your existing accounts with debt consolidation loans. Prequalification lets you compare estimated APRs without hurting your credit score.
Do you have a debt payoff plan? Consolidation alone usually isn't enough to help you achieve freedom from debt. But if you're willing to follow a debt payoff plan, a debt consolidation loan could fit into the process nicely.
Can you avoid new debt? The last thing you want to do is pay off something with a consolidation loan and start racking up charges. You need to be 100% committed to avoiding new debt, or consolidation could snowball into a bigger money and credit problem down the road.

How to get a debt consolidation loan with bad credit
Check your credit score. You can check your credit score for free without affecting  your credit on the LendingTree app. You can also request a free copy of your credit report from all three credit bureaus at AnnualCreditReport.com.
Research lenders in your credit band. If you have bad credit, the amount of lenders willing to extend you a loan will be limited. That doesn't mean you're out of options. Check minimum credit score requirements through potential lenders.
Apply for prequalification. Prequalification involves a soft credit inquiry, so you can check your eligibility and terms you may be offered without affecting your credit score. If you have bad credit, even losing a few points from a hard credit inquiry could affect your chances of getting the loan.
Formally apply for the loan. This will involve a hard credit inquiry and could slightly (but temporarily) impact your credit score. When you reach this stage of the application process, be prepared with documents that show your ability to repay debt, such as tax returns and pay stubs.
Use the loan funds to pay off other debts. If approved, the lender will typically deposit the money into your banking account within a few days. You can use this money to pay off all types of debts, like credit cards and payday loans.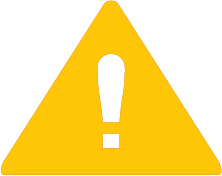 Watch out for predatory lenders.
Having bad credit can make you an easy target for
predatory lenders
that offer payday loans or car title loans. These types of loans typically don't require a credit check, but they come with sky-high APRs and short repayment terms that can trap you in a cycle of debt.
What to do if you're not approved
Not every borrower is a good candidate for a debt consolidation loan. It's possible that consumers with very bad credit may not qualify for a loan at all. If you don't have the income or credit score required for a debt consolidation loan, consider taking these steps before you formally apply.

Look for ways to improve your credit score
If you have bad credit and can delay taking out a loan, making on-time payments and lowering your credit utilization ratio are among the steps you could take to boost your score, possibly opening up additional lender options.
You can also check and monitor your credit score for free on the LendingTree app.
Consider a cosigner
Bad credit borrowers may consider enlisting the help of a friend or family member who has good credit and would be willing to cosign on a debt consolidation loan. A cosigner is a borrower who takes out a loan with you and would be responsible for paying back the debt consolidation loan if you were unable to make payments.
Depending on the lender, this could be your only chance of landing a loan. Make sure to research lenders that allow cosigners, because not all do.

Research secured loans
Debt consolidation loans are typically unsecured, but you may be able to find a secured personal loan that's backed by collateral. Secured personal loans are more attainable for borrowers with bad credit, and it may be possible to get a lower APR on a loan that's secured compared with an unsecured personal loan.
However, you should exercise caution when taking out a secured loan. Some secured loans may use your auto title as collateral, which means that you could lose your car if you fail to repay the loan. A better option may be to find a personal loan that's secured by your savings account, so you don't risk losing an owned asset such as your car.

Check with your local credit union
Credit unions are nonprofit, member-owned financial institutions, and they may be more willing to work with members who have bad credit when it comes to debt consolidation.
Credit unions have membership requirements that are typically based on where you live or work. If you're not already a member of a credit union, research credit unions in your area that you can join. Some credit unions, like Alliant Credit Union and PenFed Credit Union, have more relaxed membership requirements, extending their membership to people regardless of where they live.
3 other ways to consolidate debt with bad credit
Although it's hard to qualify for a personal loan with a subprime credit score, there are other debt consolidation strategies if you have bad credit.
Credit counseling
Nonprofit credit counseling agencies offer free and low-cost services to people who are struggling to keep up with debt. A certified credit counselor may be able to negotiate lower interest rates and fees with your creditors on your behalf. They can also set you up on a debt management plan, which consolidates your monthly payments into one single payment.
Credit counselors charge monthly fees if you enroll in a debt management plan, but these fees may be reduced or waived if you meet certain income requirements. Make sure you do your research to find an accredited counseling agency and not a for-profit debt settlement company.
Home equity loan
Homeowners may be able to tap into the equity in their homes when they need to borrow money. Because the loan is secured by your house, the risk is lower for lenders, and less risk often means a lower interest rate for you. To calculate your home equity, simply subtract the amount you have left on your mortgage from the current value of your home.
But putting up your home as collateral is tricky. If you fail to pay your home equity loan as agreed, you could risk losing the roof over your head.
401(k) loan
A 401(k) loan lets you borrow from the money you have saved up in your retirement fund. Because you're borrowing money from yourself, you may be able to take out this type of loan without a credit check, making it a good option for bad-credit borrowers. Interest rates are low, and the interest you do pay goes back into your retirement account rather than to a bank.
However, keep in mind that any money you borrow now is taking from your retirement nest egg down the line. And if you suddenly lose employment, you may be required to repay your loan in full within 90 days or risk paying taxes and penalties on the loan.