How Big of a Mortgage Can I Get?
Published on: February 26th, 2018
Editorial Note: The content of this article is based on the author's opinions and recommendations alone. It may not have been previewed, commissioned or otherwise endorsed by any of our network partners.
When you're looking to buy a home, the question, "How big of a mortgage can I get?" is a natural first step. A better question that you should ask yourself, however, is how much can you afford, and how will that amount affect your other financial goals right now and in the future.
Here are the main factors you'll need to consider that will determine how large of a mortgage you can get.
5 Factors that determine how much house you can afford
Your income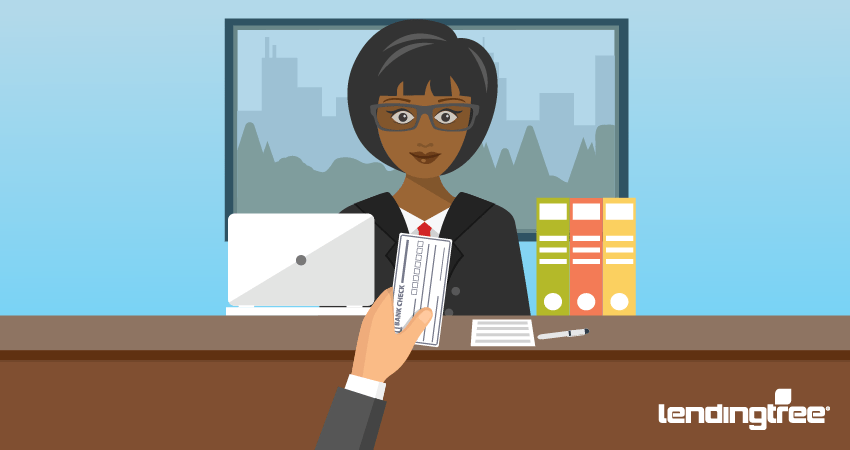 Apart from your debt, income is one of the first and most obvious factors in determining how much you can afford.
"In a word, it's almost everything," said Casey Fleming, a mortgage adviser in Silicon Valley.
This is because your monthly gross income is used in several calculations that the bank will use to assess the overall loan amount and if you can afford the payments, taxes, and maintenance for the next 15 to 30 years.
Mortgage lenders will typically use two ratios as part of the loan approval process.
PITI: The first is a ratio of estimated monthly housing expenses (principal, interest, property taxes, HOA dues, and insurance) divided by your monthly gross income. This ratio is sometimes known as PITI or the housing-expense-to-income ratio.
DTI: The more important calculation however is called the debt-to-income (DTI) ratio. DTI is calculated by adding the monthly payments of accounts like credit cards, auto loans, student loans and housing (rent or mortgage), and dividing that by your gross (before tax) monthly income.These ratios are usually expressed as a percentage and will quickly convey to the lending company your ability to handle the new mortgage debt.
2. Your debt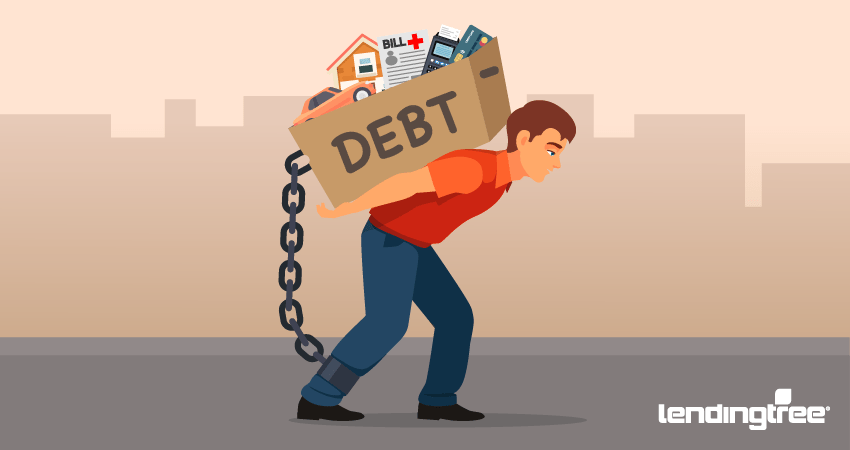 The amount of debt you currently have may also affect how big your mortgage can be. First, your amount of overall debt is a major factor in how your credit score is calculated. The amount you owe makes up 30% of your FICO credit score.
You can keep this area in check by keeping low balances on your revolving credit accounts, like credit cards, and paying your balances off in full can help. Second, as mentioned earlier, the amount of debt you have will be used to calculate your debt-to-income ratio. Lowering your overall debt will significantly improve those key metrics and increase your likelihood of an approval. But all lenders have guidelines that limit the number of monthly payments you can be obligated to in relation to your income, says Fleming. This is primarily due to the Consumer Financial Protection Bureau's "ability-to-pay" rule, which states that "a lender must make a good-faith effort to determine that you have the ability to repay your mortgage before you take it out."
Ideally, you should aim for a DTI of below 36% to get the best loan offers, but lenders will allow you to go up to 43% or even 50% in some cases. This suggests that all of your debt, including credit cards, student loans, car loans and mortgage (including interest and taxes) should take up no more than 36% of your gross income. Having a ratio that breaks this barrier may result in a significantly smaller mortgage amount, higher fees assessed by the lender or not getting approved by the lender at all. Below, we have created a table to illustrate how your monthly debt payments can affect the amount you may be approved for using our mortgage affordability calculator.
Debt Payments and Mortgage Amounts
Monthly Gross Income
Monthly Debt Payments
Down payment
Credit Score
Mortgage amount
$6,000
$0
$20,000
680-699
$282,466
$1,000
$20,000
680-699
$117,702
$2,000
$20,000
680-699
$0
$3,000
$20,000
680-699
$0
$5,000
$20,000
680-699
$0
3. Your down payment/savings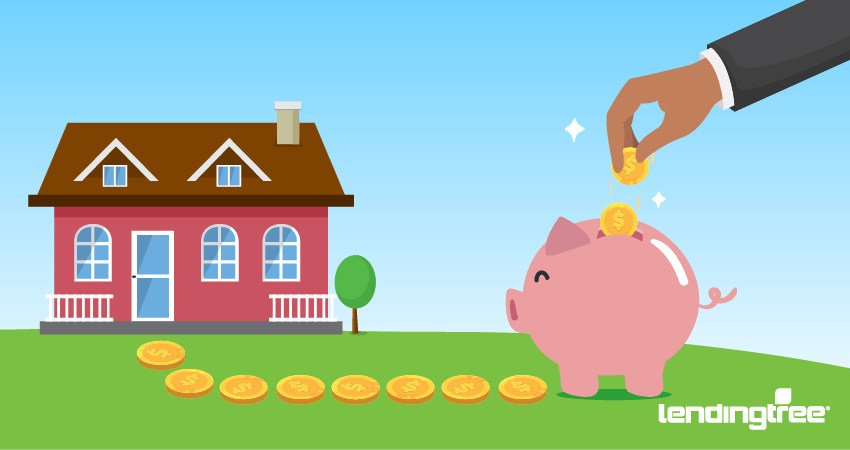 Having a large down payment is one way to, generally speaking, having money set aside for a down payment can help lower the amount you'll have to pay each month on your mortgage because you get to borrow less. If the money you've saved is equal to 20% or more of the purchase price, you can avoid paying additional costs like Private Mortgage Insurance (PMI).
Private mortgage insurance may require an initial premium payment of 1% to 5% of your mortgage amount, as well as an additional monthly fee depending on your loan's structure. PMI is used to protect lenders from losing money if borrowers default or fail to repay their debt. You may also need some money set aside beyond just the down payment for maintenance and closing costs.
If you do not have the 20% saved for the down payment, you may still have some options depending on the type of mortgage you choose.
Here is an abbreviated list:
Also, remember that the money used for your down payment must come from approved sources.
This includes:
401(k) loan
Savings
Grant from an approved down payment assistance program
Gift from relative
Proceeds from the sale of an asset
When taking money from your investment accounts to buy a home you should pay very close attention to the rules around distributions.
Currently, you can take out $10,000 from a traditional IRA as a first-time homebuyer without paying the early withdrawal fee and the additional 10% penalty.
You do not have these same advantages with your 401(k). If you plan on using an investment account for the down payment, you will want to make sure you aren't jeopardizing the rest of your long-term financial goals.
4. Your mortgage term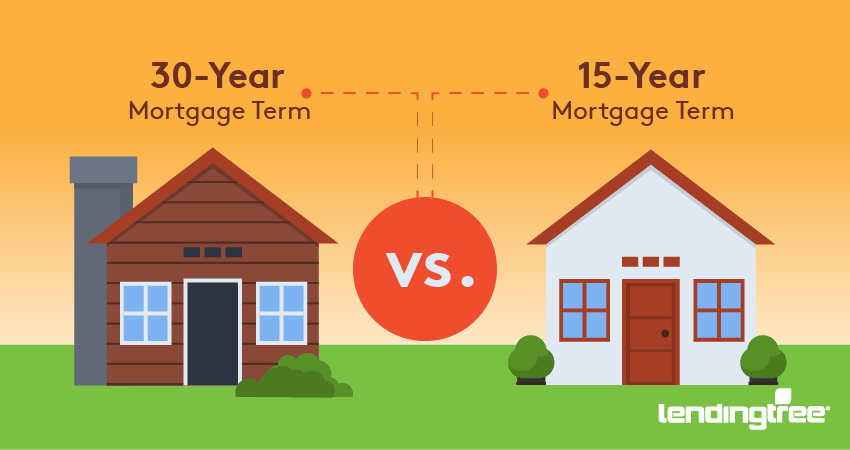 Traditional mortgages are 30-year fixed rate loans. That's a long time to pay back a loan, which is where the dollars start really adding up. During this amount of time, you can easily pay tens of thousands of dollars in interest back to the lender. Those who want to avoid this may want to look into a 15-year mortgage. In most cases, you will pay less in interest but your monthly payment may be significantly higher.
Using the same data in our previous example above with the best credit score, you would pay $945 per month on a 30-year fixed rate mortgage at a rate of 3.6%. On a 15-year mortgage, that payment rises to $1,442 per month, a nearly $500 increase.
Though the monthly payment is much higher, you would pay significantly less in total interest, $59,520 on the 15-year versus $140,344 on the 30-year loan. The biggest factor on whether or not this works for you is your overall budget and ability to take on the larger payments. Because larger payments claim more of your income, this can have an impact on how big of a mortgage you receive. Lenders will want to ensure that you can still pay for maintenance, taxes and other debts in addition to the mortgage.
You should also take into account how the increased payment will affect your other financial goals. You still want to ensure that you have enough left over to pay for any maintenance fees, while also still building up your emergency fund and contributing to your retirement accounts.
5. The local real estate market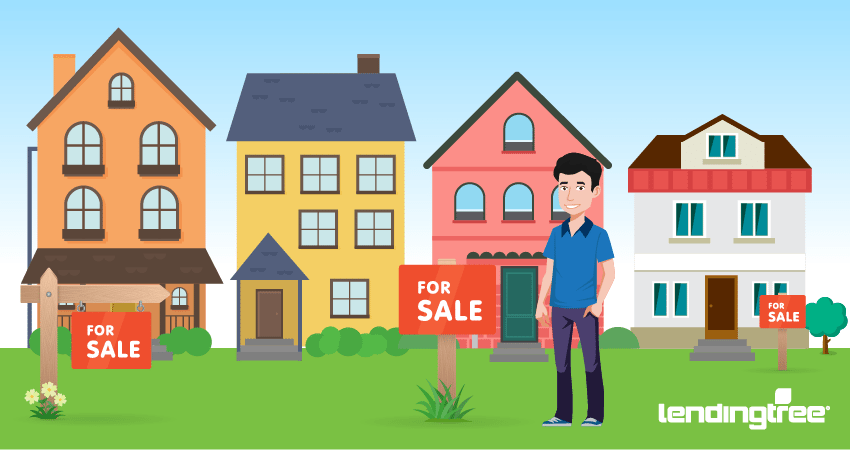 The total cost of your mortgage is also determined by where you live and the economic climate around the housing market. Though the same principles of maintaining good credit will apply in almost any market, the income and down payment guidelines could vary wildly depending on where you are looking to buy.
Currently, San Francisco is one of the hottest real estate markets in the U.S. According to the California-based property and business analytics company, Core Logic, the median home price paid in the San Francisco Bay Area was $735,000 in June 2017. From 2012 to 2017, the income needed to buy a home in that area doubled. The California Association of Realtors concluded: A home buyer needed a minimum annual income of $90,370 to purchase a $447,970 priced home in 2012. Compare that with the current minimum income of $179,390 needed to purchase an $895,000 priced home now.
This is a sharp contrast to a city like Tulsa, Okla. The real estate company Coldwell Banker estimates the median home price in Tulsa was just $187,326. Adhering to the same 20% down payment suggestion, you would only need $37,465 in Tulsa versus $147,000 in San Francisco.
How does this affect the amount you can borrow? It all comes back to the relationship between your income and the potential monthly mortgage payments. All things being equal, if you're making $60,000 annually, the payment for the median home price in Tulsa would be $972 per month. With the median price home in San Francisco, you would pay $3,670. The lender isn't likely to approve such large mortgage because the market is too expensive for that income level.
Part II: How much mortgage can I afford?
Mortgage affordability calculator
As mentioned earlier, mortgage affordability calculators often project the largest mortgage that you may qualify for. You are under no obligation to take the full amount offered.
One of the key advantages of using an affordability calculator is the ability to gauge how your current budget will be affected. With our calculator you're able to estimate the home you can afford based not only on your budget and credit score but the location, mortgage rate, and even property taxes. This tool can be used to estimate how big of a mortgage you can get with respect to your income and expenses.
The next step would be the pre-approval process, which occurs when a lender agrees to lend you a specified amount of money before you have found a home. Getting pre-approved requires you to submit a series of documents allowing the lender to check your financial history and credit score. From there, you will be given the exact amount you will be approved for. This will allow you to make an offer on a home that is not contingent upon obtaining financing.
Consider buying below your budget
Just because you can afford larger payments and a bigger home doesn't mean that you have to buy it. Most affordability calculators are programmed to give you the maximum you can afford, that doesn't always mean it is the best decision for you. Getting a mortgage under the maximum may, in fact, help you accelerate your other financial goals.
Additionally, getting an amount under the maximum may provide you with more wiggle room that can be used to cover some unexpected expenses at your new home. The CFPB says one rule of thumb taking 1 percent of your target home price and dividing it by twelve to give an estimate of monthly maintenance costs. If your home is $200,000 you should be setting aside about $167 per month. Also, keeping that additional wiggle room may help with any changes that may occur in your family in the future like starting a business, getting married, divorce or having children.
Conclusion
The size of your mortgage will only be limited by your budget, credit history and preference. Perhaps the better question is not how big of a mortgage can you get, but what size mortgage fits. Finding the best fit for you will require taking an inventory of where you are now both financially and geographically, then determining where you want to go. Combined with our tools, you should be able to get a great idea of how big of a mortgage you can get and if it fits with your overall financial goals.
How your credit score impacts affordability
Your credit history will be under a microscope during the lending process. A bad credit score doesn't necessarily mean you won't get approved, but it may limit how much you can qualify for and lead to higher interest rates, which can make your loan much more expensive.
Your credit score is calculated by lenders using all the records tracked on your credit reports. This is where a record is kept of all your accounts and payment history, as well as other derogatory marks like foreclosures or bankruptcies.
If you have a previous foreclosure on your credit report, for example, you'll have to wait two to seven years before you can even hope to get approved for a mortgage.
Before going through the application process you'll want to take a hard look at your credit history.
Monitor your credit score frequently, so you can watch your progress and head off any problems quickly. LendingTree has a credit score monitoring service that's totally free.
Reduce the amount of debt you owe. As you pay down debt, your credit score will likely improve.
Don't open other new accounts during the months running up to your mortgage application. Although the hits to your score from hard inquiries and new account openings are small, even a difference of a few points can sometimes affect the rate you're offered, the amount you can borrow and whether you're approved at all.
If your credit score is high enough, it could help you save thousands in interest over the life of the loan. Using FICO's loan savings calculator, it can illustrate how much.
If you borrow a $200,000 under a 30-year fixed loan, you could end up with a monthly payment from $945 per month for people with the highest credit scores to $1,136 for people with the lowest credit scores. Those between 760 and 850 are expected to pay an APR of just 3.918%. If your score were to drop to the lowest bracket presented, you could pay an extra $68,780!
(Rates current as of Feb. 2, 2018)