Overcoming Obstacles to Buying a Home
Published on: April 5th, 2018
Editorial Note: The content of this article is based on the author's opinions and recommendations alone. It may not have been previewed, commissioned or otherwise endorsed by any of our network partners.
If you've ever tried or even thought about buying a home, you know it's not easy. To make things even worse, the obstacles to homeownership just seem to be growing ever-larger, driving the U.S. homeownership rate downward for the past 10 years.
Here's the good news: Buying a home is still possible for most people, even if it seems like a pipe dream today. In order to buy a home, though, you'll first need to identify the obstacles to homeownership that are personally holding you back. Then, you can develop a game plan to fix the obstacle. With laser-like focus and dedication, you'll be a homeowner before you know it.
We'll tackle some of the most common obstacles to homeownership:
Rising mortgage interest rates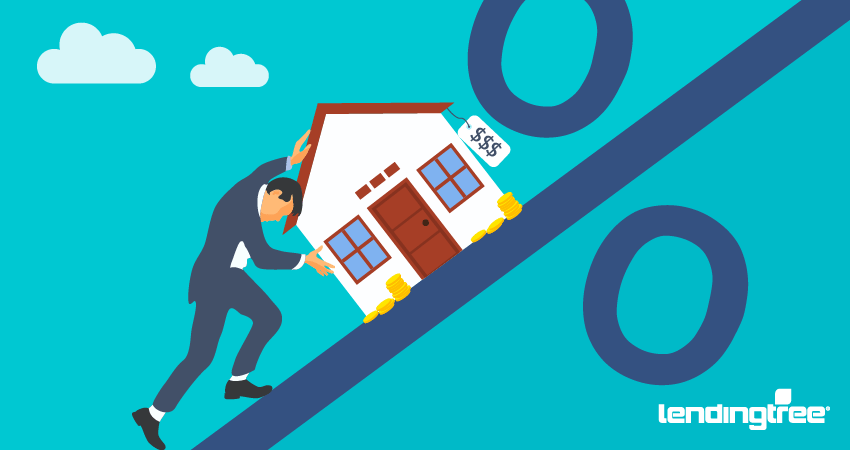 Mortgage interest rates were once as high as 18.53% back in 1981. Thankfully, they're nowhere near that today. Since that time, interest rates reached a low point of 3.31% in 2012 and didn't move much in either direction — until 2017, that is. In September 2017, interest rates were hovering around 3.78%. By January 2018, they broke the 4% mark and have continued inching upward.
"Rates really have been on the upward trend since September of last year," said Tendayi Kapfidze, chief economist at LendingTree. "That's a pretty big increase," added Kapfidze.
Mortgage rates impact your ability to buy a home in a couple of key ways.
"If interest rates are higher, typically that means you're going to be able to borrow less money for a house because you're borrowing it at a higher price," said Kapfidze.
That's because higher rates mean a more expensive mortgage payment. And your monthly mortgage payment is a key factor that goes into calculating your debt-to-income ratio. This metric measures what percent of your monthly income goes toward debt payments (including your potential mortgage payment). Typically, most conventional lenders limit you to having a debt-to-income ratio of no more than 43%.
With a higher mortgage rate, you'll have a higher mortgage payment, which means a bigger chunk of your income will have to go toward your overall monthly mortgage costs. And you'll be able to take out less money overall.
So, what can you do in a rising interest rate environment? First, take a breather. This is affecting everyone equally, it's not just you.
"You can mitigate some of the interest rate increase by getting your credit as healthy as possible, and by shopping around for your mortgage so that you can get the best rates possible," Kapfidze added. "This is going to get you a lower interest rate."
As for shopping around, this is the most important factor of all. By comparing lenders on a platform like LendingTree, you can pick the one that'll give you your best rate rather than going to whichever big bank is down the street from you.

Saving for a down payment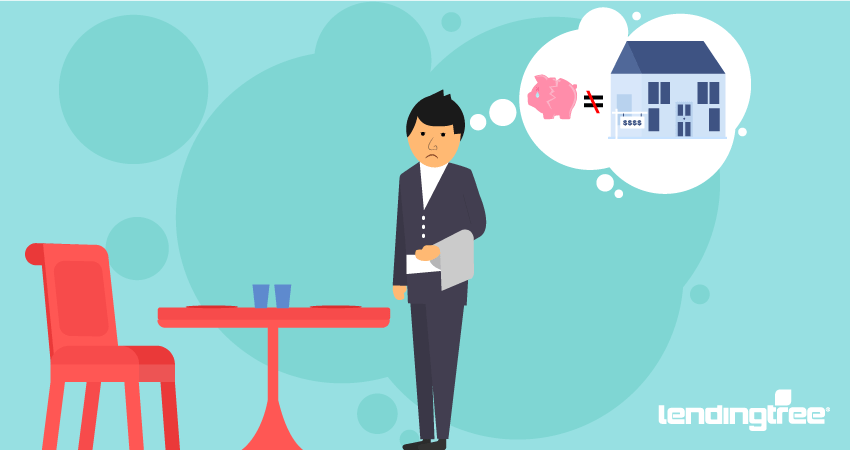 While rising mortgage interest rates are a challenge to homeownership in its own right, "the biggest barrier is actually the down payment," said Kapfidze.
According to a recent LendingTree study, buyers in competitive markets like San Francisco are often putting down an average of 19% of the home price. Compare that with cities with less competitive homebuying markets like Scranton, Pa., where prospective homebuyers only put down an average of 12% of the home price.
Most experts suggest saving a down payment of at least 20% of the home's purchase price because it helps you avoid paying for private mortgage insurance. In 2018, the average price of a new home in the United States was $376,700. That makes for a down payment amount of $75,340. It's no wonder why people are having a hard time coming up with that amount.
But 20% is not a rule of thumb. There are a lot of options for no- or low-down payment mortgages if you qualify. If you're a veteran or active duty service member, for example, you may be able to get a VA loan with 0% down. FHA offers mortgage loans with as little as a 3.5% down payment, while the USDA also offers no-down-payment loans.
Many states and local governments may offer homeowner assistance programs, which offer grants to qualified borrowers.
Just know that if you do put less than 20% down on most loans (except VA loans), you'll usually be required to pay for private mortgage insurance as well. This charge can tack on even more money to your final monthly payment amount.
Start saving for your down payment before you're even ready to buy a home, so you have plenty of time to save. And don't be afraid to get creative.
If you're getting married soon and aren't squeamish about asking for cash, down payment wedding registries can be a great option. One company has created a way for employers to help their workers save for a down payment.

Credit problems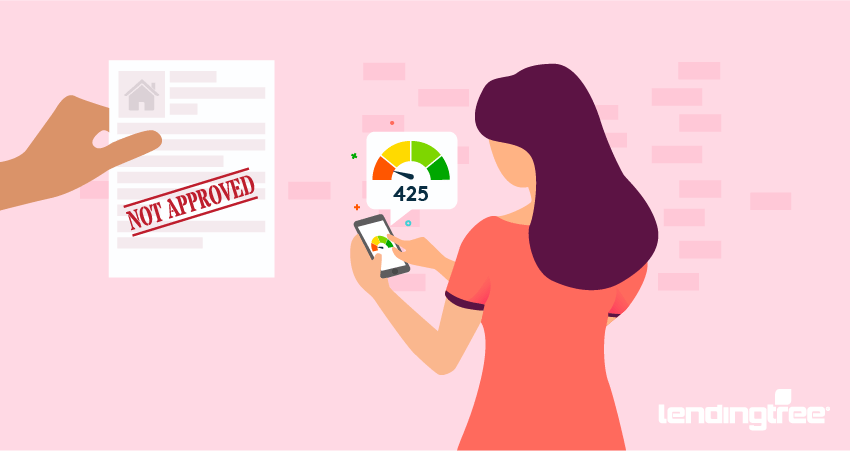 Although you can get a mortgage with a score as low as 500, most conventional lenders won't lend to you unless you have a credit score of at least 620. That's a huge problem for the estimated 35% of the population with credit scores below that, or with no credit score at all.
Credit score requirements are necessary because "they're basically trying to calculate your risk profile, and your total capacity to pay [lenders] back," said Sahil Vakil, a CFP with MYRA Wealth.
Luckily, building your credit score is one of the easiest things to remedy on this list. Your credit score can increase immediately by doing things like fixing any errors on your credit report (did you know that an estimated 5% of credit reports contain errors that could impact your ability to get a good loan?) and paying down credit card debt. You can further increase it by making sure you don't make any late payments on bills, paying down other types of debt and avoiding applying for new credit lines before you apply for a mortgage.
Even people who've had hard hits to their credit are often eligible for mortgages in as little as two years after filing for bankruptcy, although they may pay higher rates, according to a recent LendingTree study.
If you don't have time to work on your credit, however, there are other options for homebuyers with bad credit. There are a few different types of loan programs that will lend to people with lower credit scores, such as FHA loans (at least 500) and Fannie Mae's HomeReady program (at least 620). It's important to note, however, that you may be charged higher interest rates or be required to make a higher down payment if you are able to get a loan with a bad credit score.
Another possibility is having a cosigner on your loan.
"That means someone who's actually been more established, has a strong credit score, that can cosign your loan," said Vakil. "It basically serves as a guarantee on your mortgage in a sense."
Carefully consider this before asking it of someone, however. If you default on the loan for any reason, your cosigner may now be on the hook to pay off the loan, and you could lose a valuable relationship.

Low income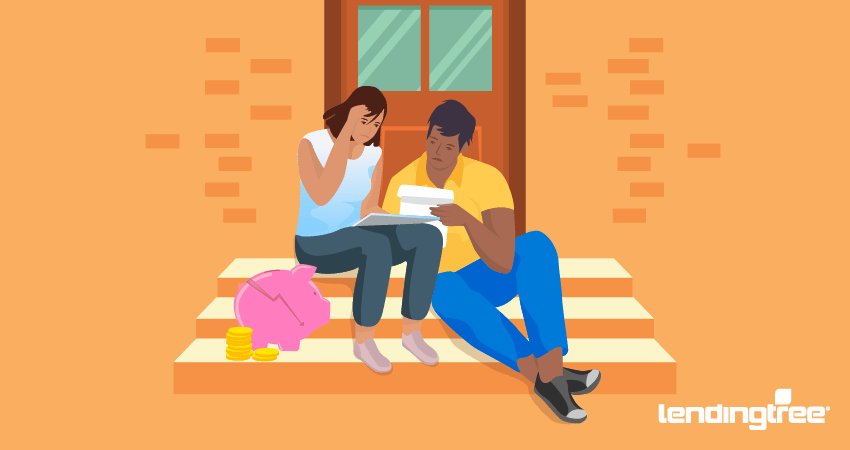 When Vakil goes with lower-income clients to the bank to ask about getting a mortgage, the bank's typical response is, "Go ahead, get another job or get higher income." That's not helpful in the short run, especially if someone needs to buy a home today.
There are a few options for getting a home loan even if you have low income right now. For example, the USDA offers loans to low-income borrowers, but only in rural areas. You may also qualify for special low-income loans through state and local governments, or if you're in a certain profession, such as teaching or firefighting. Not everyone with a low income will qualify for these loans, but if you are able to use them, they can be a great option.
You may also be able to qualify for a mortgage if you have a cosigner, just like if you have credit problems. Again, Vakil advises being extremely careful before asking this of someone.
"That's a little sticky because you don't want to put your friends or family in a situation — even your parents," he said. "Especially because they are planning for their own retirement, and then they're cosigning on a home mortgage for you. It kind of makes things a little difficult."
Aside from these short-term fixes, consider whether you can do something to earn more money in the long run. You can consider switching positions or even careers, taking on a second job or earning money through a side hustle. It may be tough, but it may be your only option to afford a home.
And consider whether buying now is a wise option at all, especially if it is so far out of your reach financially. The trend toward homeownership has waned in the years since the housing crisis of 2008, as many young people have been grappled by student loan debt and housing prices have continued to rise. It's frustrating to see if you can't buy a home if you truly want to, but it's also unwise to overextend yourself financially.

Rising home prices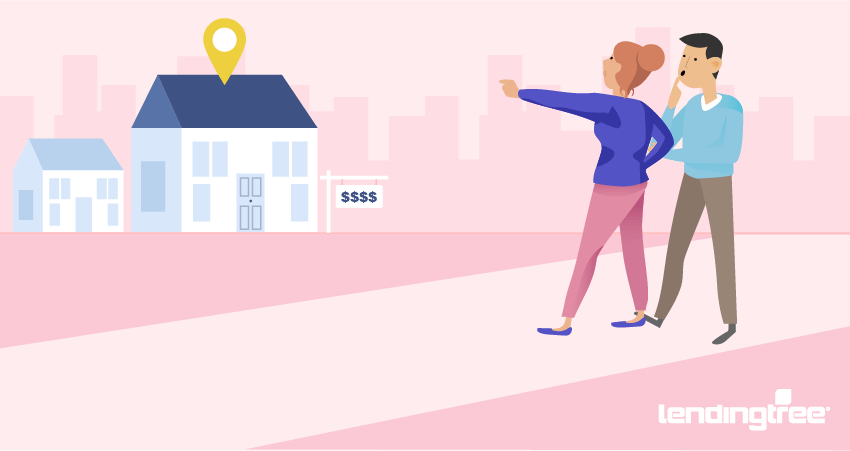 If it seems like home prices in many cities have been rising faster than the mercury on a hot summer day, you'd be right. Residents of Denver have seen median home prices increase by 45% in just five short years, for example. Home prices have been surging around the country in cities, partially because builders are building fewer homes, and many places are just plain running out of room for all the people. Add in the fact that some cities are becoming meccas for certain popular jobs (think Silicon Valley) while others aren't, and you've got a recipe for a patchwork map of rising and falling home prices.
"I've been seeing much faster home price growth in places like Seattle, San Jose, and San Francisco. They've been increasing pretty fast because of all the tech companies there," said Kapfidze, "than say, places in the middle of the country like in the Rust Belt. In some of the smaller cities in the South, too, you see much slower price appreciation."
"It makes sense, right?" said Kapfidze. "A stronger job market it means more people are moving into the area. And so that means that there's more demand for housing and usually construction can't keep up with the number of new people moving in."
But what can you do if you find yourself caught up in the mass migration? Unfortunately, not a lot.
You can scope out neighborhoods in your area with different home prices. Buying a foreclosed home and then putting in some good ol' sweat equity to bring it up to snuff may be one option if you're handy with tools. Finally, you may have to consider relocating to a cheaper area with a longer commute time or even finding a new job and moving to a lower cost-of-living area entirely.

Don't give up
The deck might seem like it's stacked against you right now. But don't give up without a fight. If owning your own home is your goal, you can do it. It might be harder for you than for your friends and family, but that doesn't mean it's impossible.
"Some people might say, 'hey, I don't have a steady income because I'm working with Uber or something like that.' Or, 'hey, I had a bankruptcy some years ago,'" said Kapfidze. "Everybody's situation is different. The best thing to do is educate yourself about your particular circumstance and get information about different programs out there that are structured specifically for your particular circumstance."