Backpacking Europe Doesn't Have to Cost as Much as You Think
Published on: October 14th, 2019
Editorial Note: The content of this article is based on the author's opinions and recommendations alone. It may not have been previewed, commissioned or otherwise endorsed by any of our network partners.
If you have a burning desire in your heart to travel, then a European backpacking trip will set your spirit ablaze. Backpacking through Europe is a cost-effective way to check off multiple countries on your travel bucket list, without having to cough up the money for pricey cross-Atlantic travel more than once.
It's widely believed that travel is expensive, but that didn't stop 17.7 million Americans from traveling to Europe in 2018. If your tight budget is stopping you, you might be surprised to learn that international travel isn't as expensive as you think. You can make your dream of seeing the world a reality with the help of money-saving tips, careful budgeting and, in some cases, vacation financing.
7 ways to cut down costs while backpacking Europe
1. Utilize a bank that works for travelers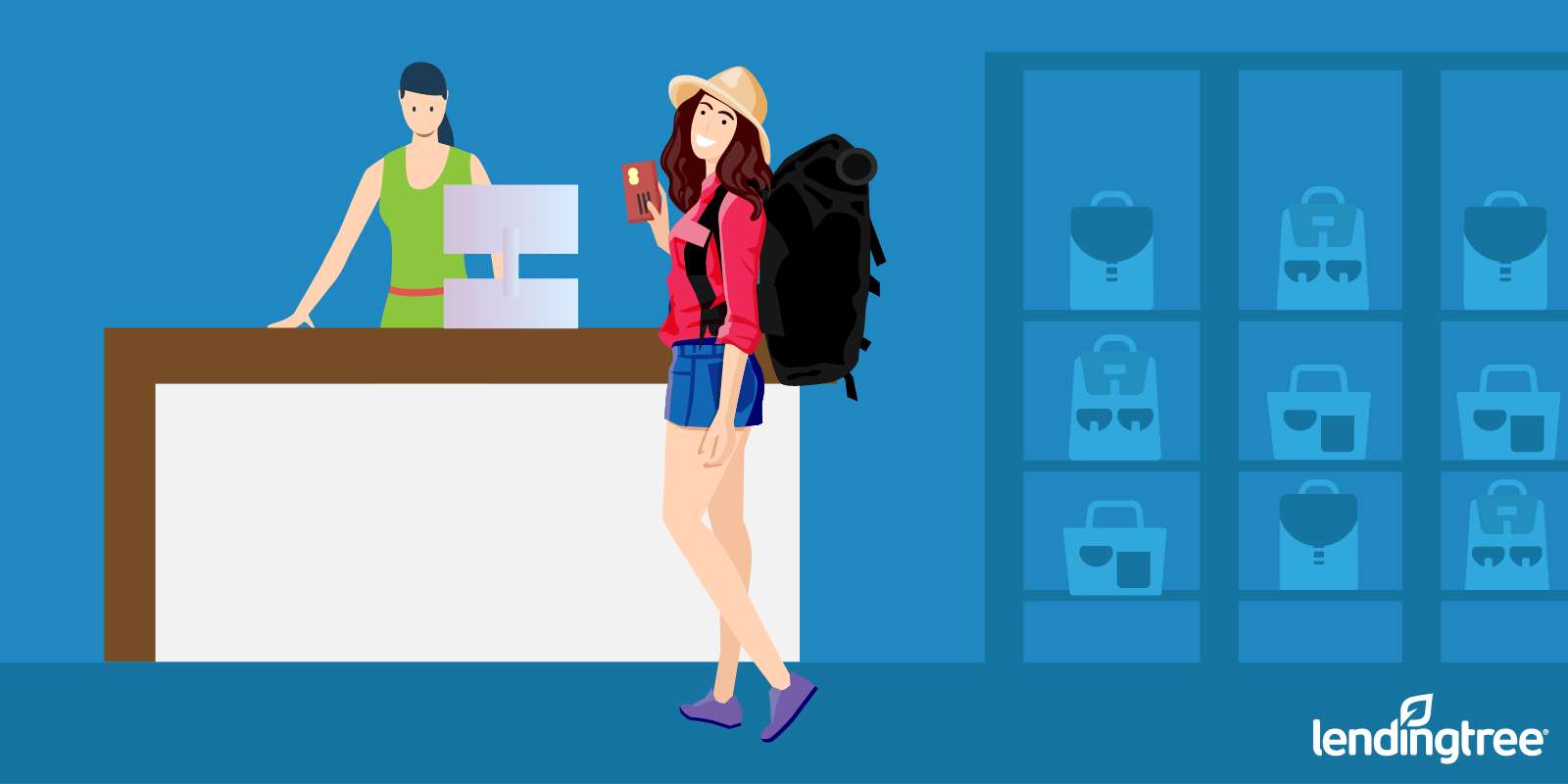 It's common knowledge among savvy travelers that you'll pay a fee when you buy foreign currency at the airport, but there's another way that banks can take advantage of unknowing tourists: the foreign transaction fee.
To find out if your credit or debit card has a foreign transaction fee, call a representative or find your cardholder agreement online. Credit card foreign exchange fees average around 2.97% for bank-issued credit cards and 1.15% for credit union credit cards. But some credit cards don't charge a foreign transaction fee at all, especially cards that are marketed toward frequent travelers.
2. Buy secondhand and pack light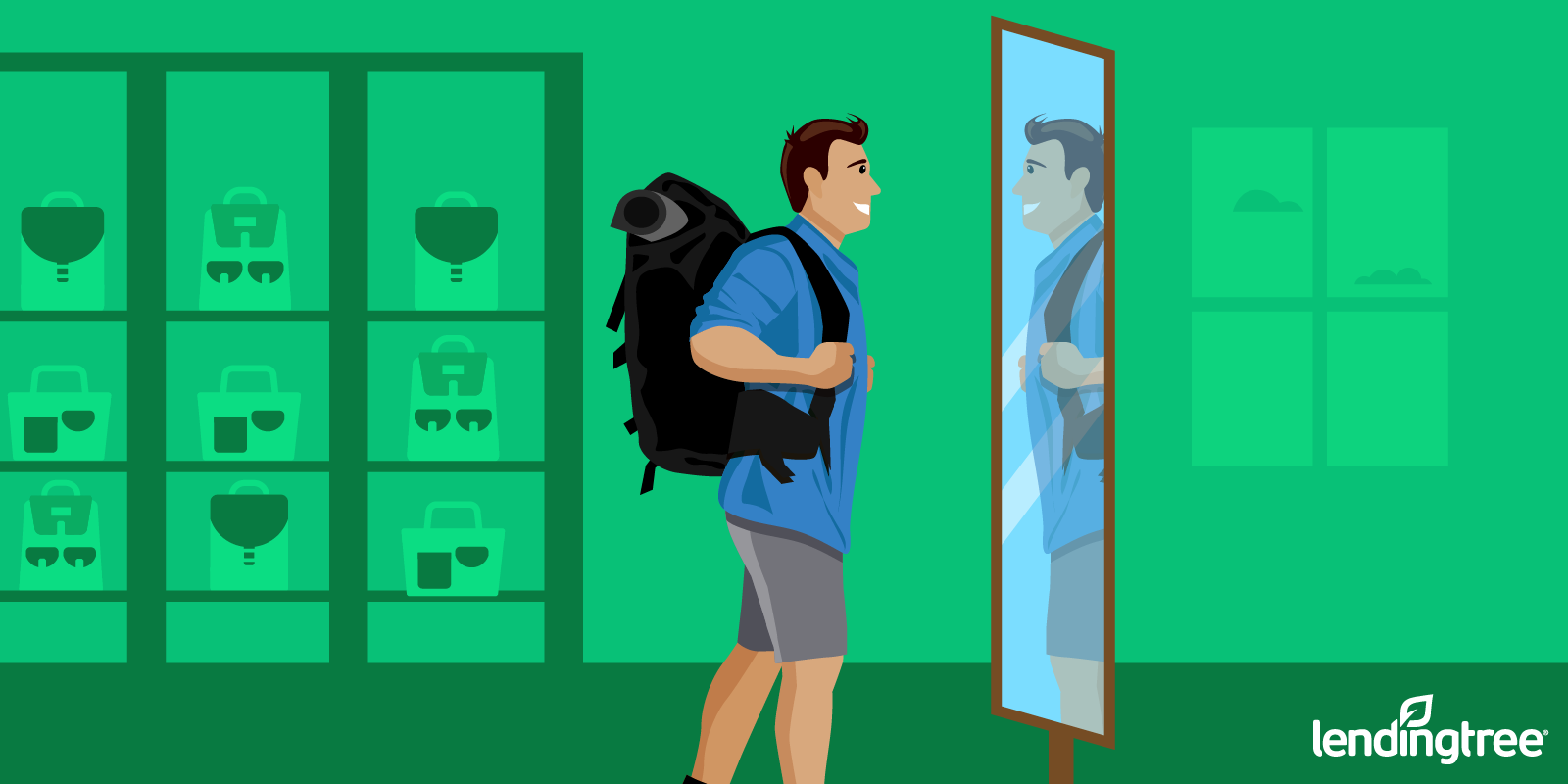 Find a backpack that will hold up to daily wear and tear, but don't dip into your savings to find a bag that works for your trip. It's easy to get sucked into the pressure of buying a cutting-edge pack, but you can find professional-grade equipment without paying MSRP.
Meggan Kaiser, the author of "Everywhere for Nothing: Free Travel for the Modern Nomad," has backpacked 17 countries, most of them European countries, and her longest backpacking trip was 16 months. She recommends trying on backpacks at the store, then going online to search for it on Facebook Marketplace, eBay or Craigslist.
You should also give what you pack another look before zipping up your luggage. Kaiser recommends eliminating half of what you originally pack in your bag. "You're not going to the moon, so just bring a few items of clothing and shoes," she said. "You'll be happy that you don't have extra weight."
Overfilling your luggage could get you stuck with extra baggage fees on your flight. American Airlines charges an extra $100 for bags weighing between 51 and 70 pounds, for economy class, for example. You'd be ill-advised to take such a heavy bag on a backpacking trip since you'll have to take it with you as you travel between destinations, but it's good to keep this in mind.
3. Hack your way across the Atlantic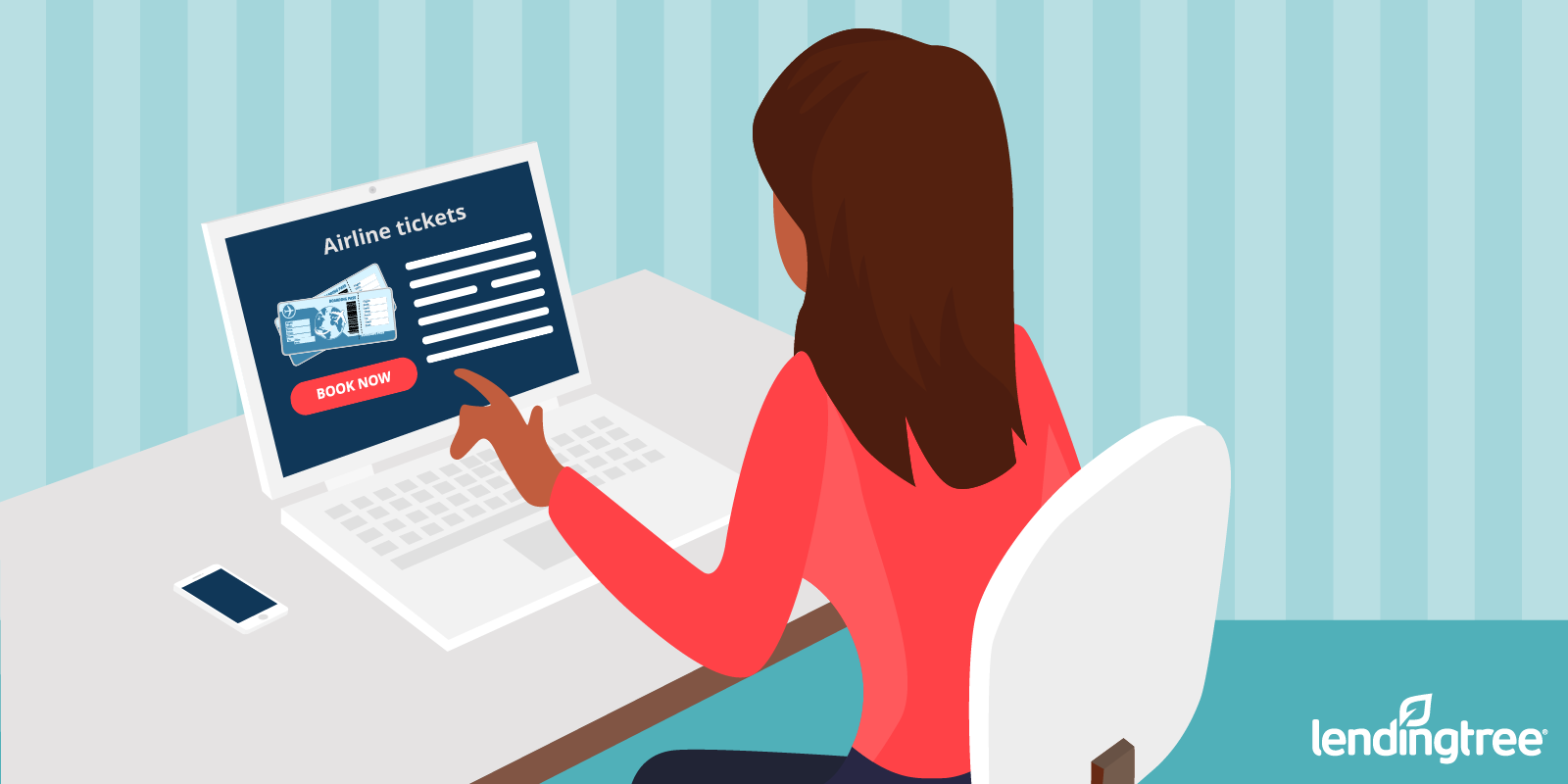 While a flight from Des Moines, Iowa to Barcelona, Spain could cost as much as $1,200 in May 2020, you can get to Europe for less. It all starts with doing your research.
"If you have a hunch that you want to go somewhere, start tracking flight prices now to get a feel for how the prices fluctuate," Kaiser said. For an upcoming trip to Mexico, Kaiser says she's been tracking flight prices for a year.
Take advantage of tools like Google Flights, which compares prices across airlines, and Skyscanner, a travel fare aggregator. Tools like these can help you see a range of airfare prices without having to hop from one company website to another.
Be flexible with your airport options, too. In May 2020, a one-way flight from New York's JFK Airport to London Heathrow could cost you $367, or $327 if you were to land at London's Gatwick Airport.
You'll probably pick up on a theme here, but be flexible with your travel dates. You could save more than $30 on that JFK-LHR flight if you left on a Tuesday instead of a Thursday, for example.
4. Book a hostel to save money and meet fellow adventurers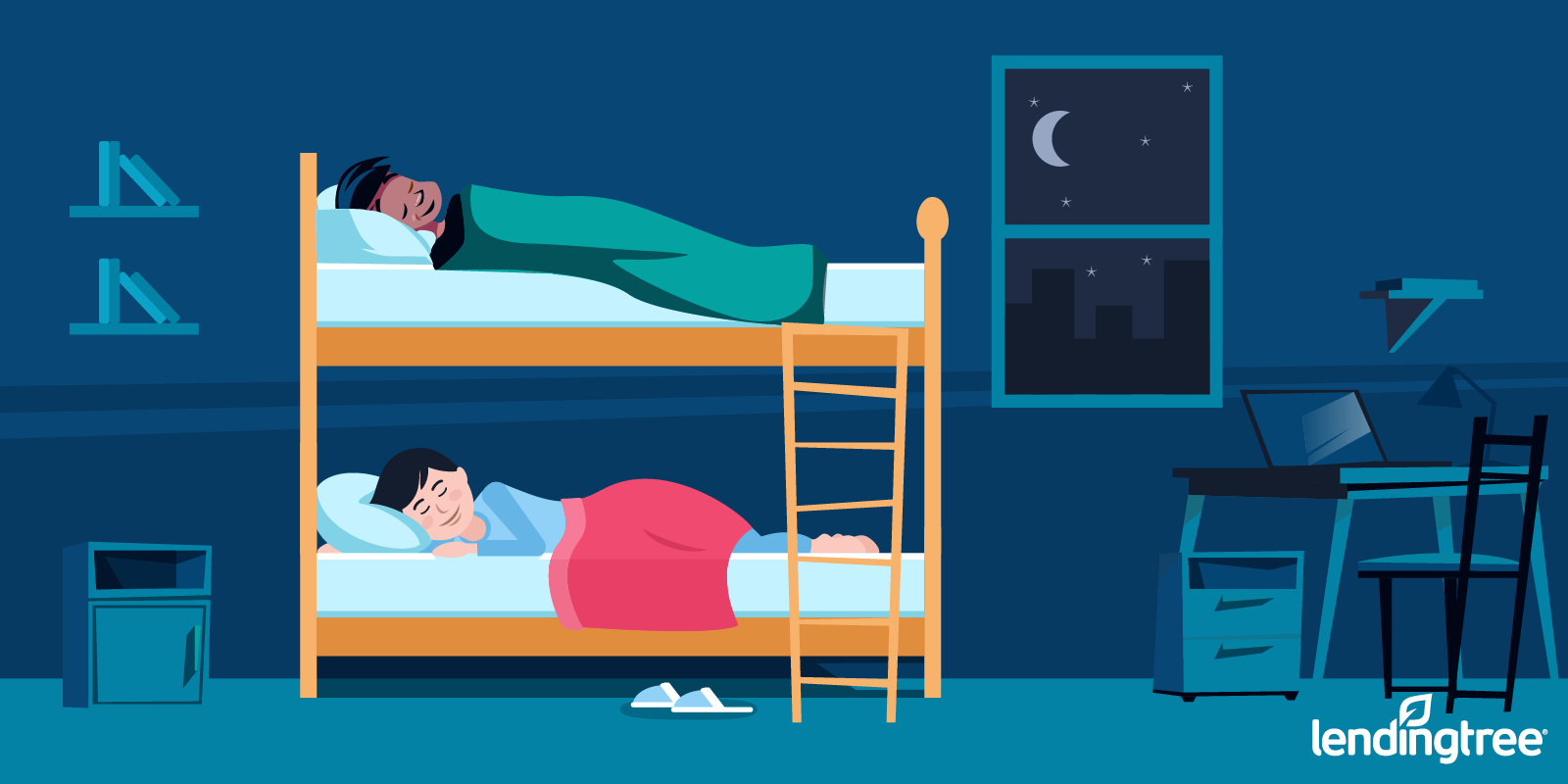 Hostels are normally dorm-style, which means you'd be sharing a room with strangers. If you're uncomfortable with that, you could adjust your budget to suit your preferences, keeping in mind that some hostels also offer private rooms. You might also be surprised by just how much an eye mask and earplugs will help — "Breakfast at Tiffany's" style.
If you can deal with staying at a hostel, your dollars could take you far. Many hostels will run you less than $40 a night, and you can find ones that are even cheaper, depending on your destination. Here are a few things to note about staying in a hostel:
You'll want to lock away your items every time you leave the room. Some hostels have lockers for this purpose.
Hostels are a great way to meet new people. You'll be sharing a room with others who are traveling just like you, and you'll definitely meet other backpackers.
Some hostels have free or cheap breakfast. Save money on the first meal of the day.
The rooms are dorm-style, and so are the bathrooms. Note that your bathroom will be a common space, and plan accordingly.
Hostels aren't your only budget option though. If you're a social butterfly seeking an authentic travel experience through meeting locals, try couchsurfing using the aptly named Couchsurfing app. You'll want to do your research before tapping Couchsurfing for accommodations; the company's website has a section dedicated to safety, including tips and FAQs.
And if you're a heavy sleeper, Kaiser suggests a clever travel hack: "Think about overnight trips on trains or buses, because you usually get a meal and you don't have to pay for lodging."
5. Lean on budget transportation options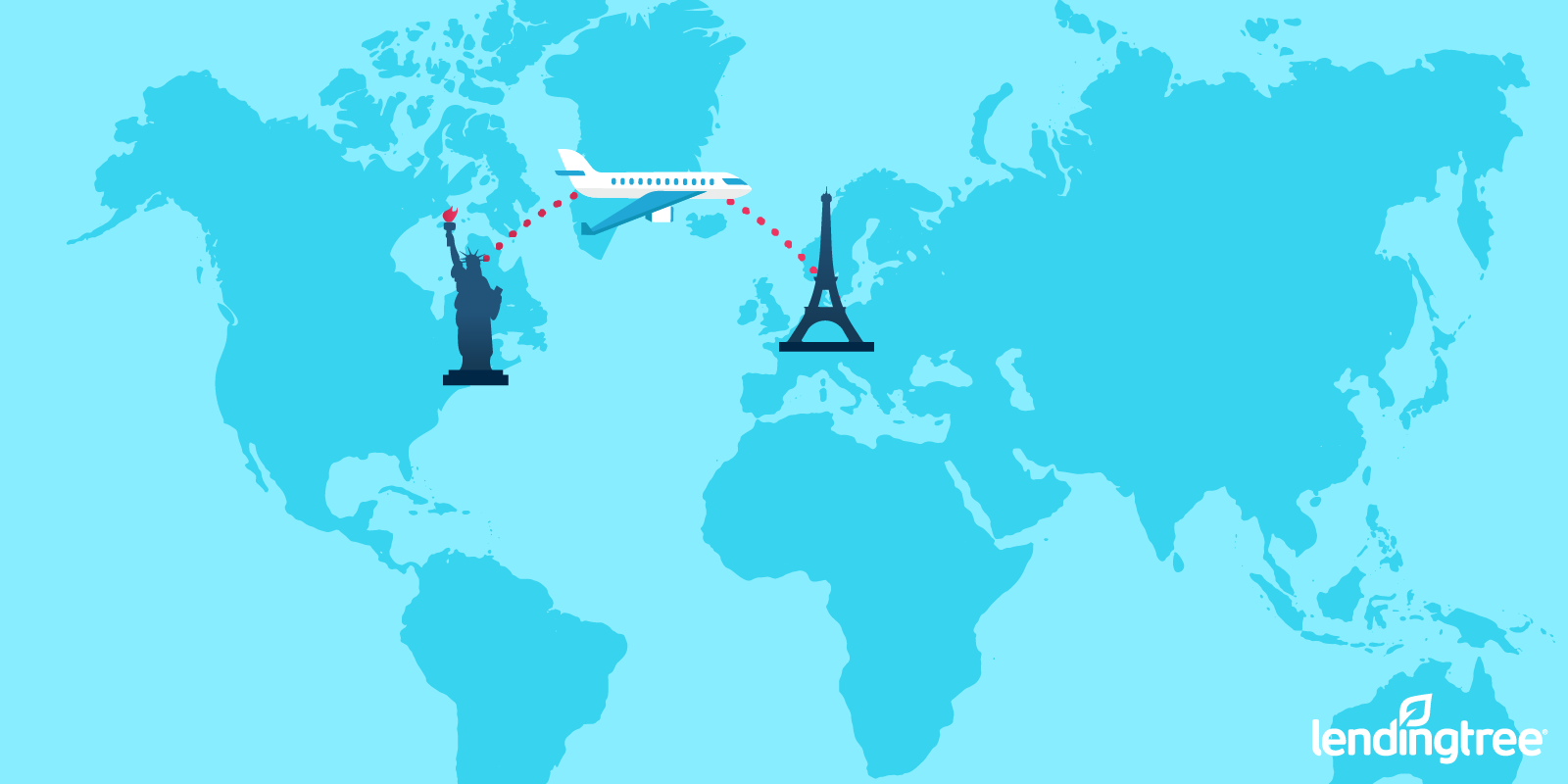 There are plenty of pitfalls when you're on vacation, and traveling to and from and even within a city can easily gobble up your budget if you're not careful. But many European cities offer a diverse array of transportation options you'll want to research:
Buses
Subways
Aboveground trains
Bike rentals
Ride-sharing services
Car rentals
Ferries
Airlines
You'll want to lean heavily on personal research here, because the most cost-efficient transportation option in one country may be expensive or impractical elsewhere.
While you could rent a bike in Amsterdam that gets you around the city for about $8 per day through some rental companies, you're not going to find bike rentals in the rural Italian countryside. And fares for the Paris Metro will vary from fares for Berlin's subway, the U-Bahn.
Kaiser recommends doing research based on your location and the size of your party, because sometimes even renting a car could be the cheapest option.
"Backpacking comes with this idea of roughing it, but sometimes you can save more money by not roughing it," Kaiser said. "If you're traveling with multiple people, it can be much cheaper to rent a car then to get three individual train tickets."
Regional travel by plane is also surprisingly cheap in Europe. Tickets for short plane rides on budget airlines like EasyJet and Ryanair could cost you as little as $15. But also consider how you will get to and from the airport. For example, there are six airports near London, and two of them are an hour away from the city center. If you unknowingly book at one of these airports, you could be stuck with higher transportation costs just to get from the airport to your destination.
6. Eat well without taking a bite out of your budget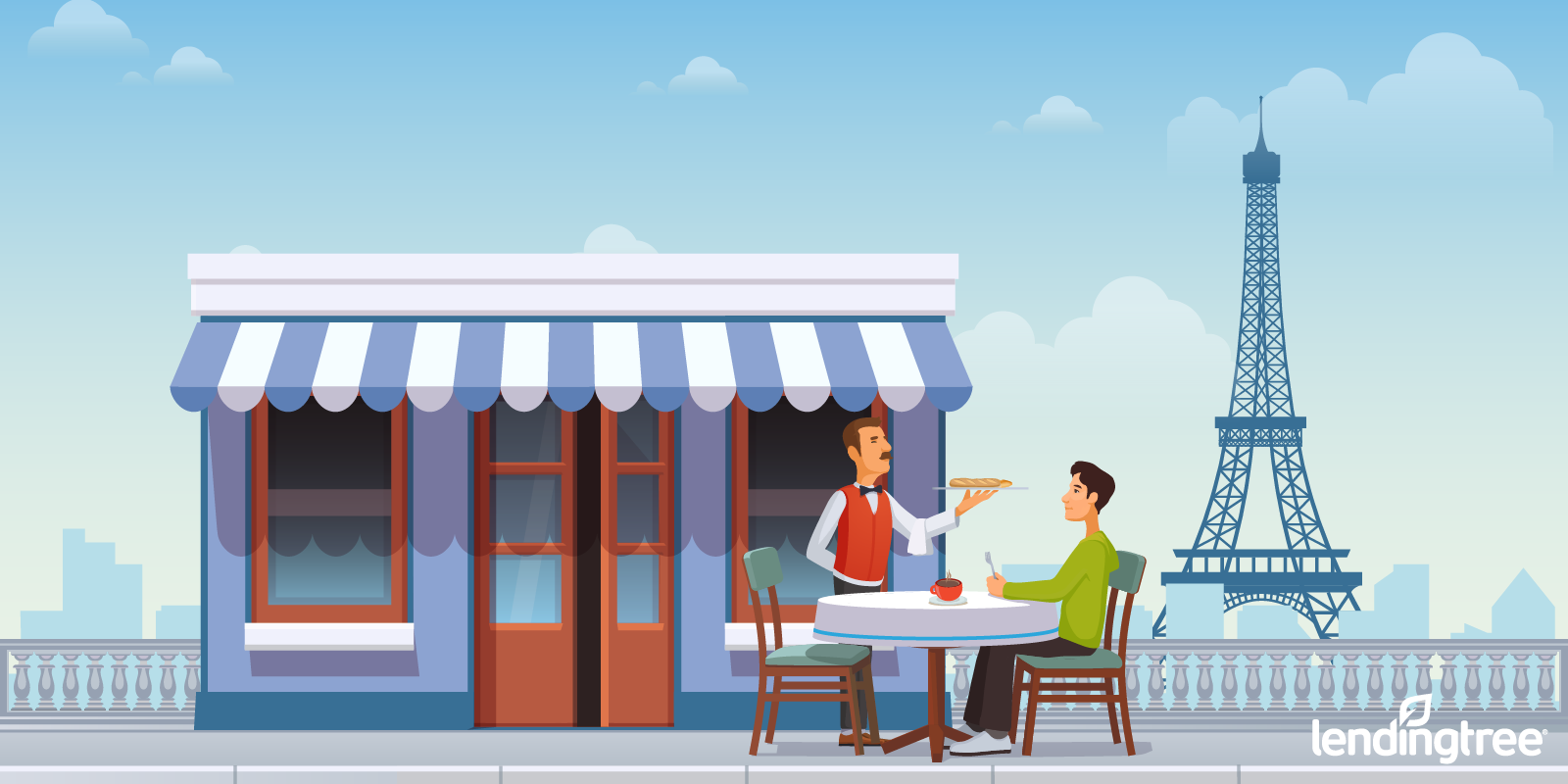 Imagine traveling to Italy without eating freshly-made pasta, or skipping beer and bratwurst in Germany. But you don't have to eat at a five-star restaurant to get a taste of local cuisine.
Many hostels offer free breakfast, so get your fill before you head out to explore for the day. You might head down to the nearest market to get picnicking supplies or pre-packed sandwiches for a discounted lunch. For dinner, you could save money by trying street food. You won't be hard-pressed to find souvlaki pita in Athens or ham and cheese crepes in Paris at every corner. You'll eat like a local without blowing your budget on restaurants luring in tourists and charging a premium.
Much like hostel prices, food costs will vary from one destination to another. Do your research in advance while planning your food budget. Another word of advice: drinking too much alcohol can lead to overspending. It's easy to waste money on a night out.
7. See what the culture has to offer for free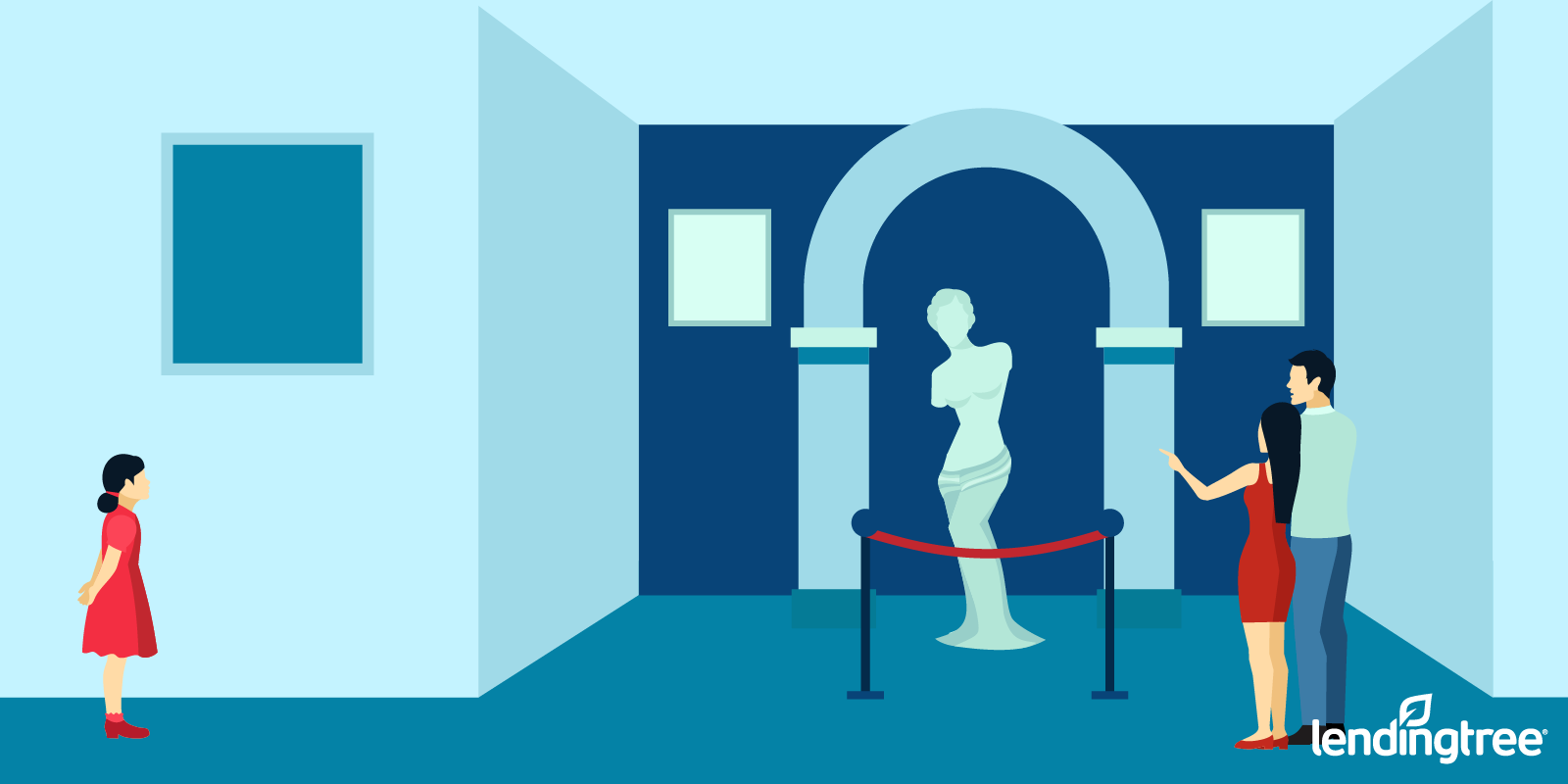 They say "the journey is the destination," but let's be honest: you didn't spend hours on trains and planes for nothing. Think about how lucky you are to be born in an era when international travel is relatively easy. Eight-hour plane rides aren't always fun, but neither were eight-day trips on passenger liners.
You've made it all the way to Europe, so take some time to celebrate your travels. It doesn't cost anything to take your picture in front of the Eiffel Tower or walk along the Berlin Wall. While you might not want to get lost in Madrid, walking your way around the city is one way to truly experience a new culture.
Plus, many museums offer reduced rates and free admission under certain requirements. For example, the Vatican Museum offers discounted tickets to university students 25 and under with valid identification. The Louvre in Paris offers free admission to EU residents 25 and under, as well as teachers of art, art history and the applied arts. Plus, you can also access some historic places like cemeteries and cathedrals for free year-round.
If you're staying at a hostel, ask the staff about free and cheap activities. With the right amount of research, you won't have to choose between going on an adventure and blowing your budget.
How to pay for your European backpacking trip
Create a budget to pay for your trip in advance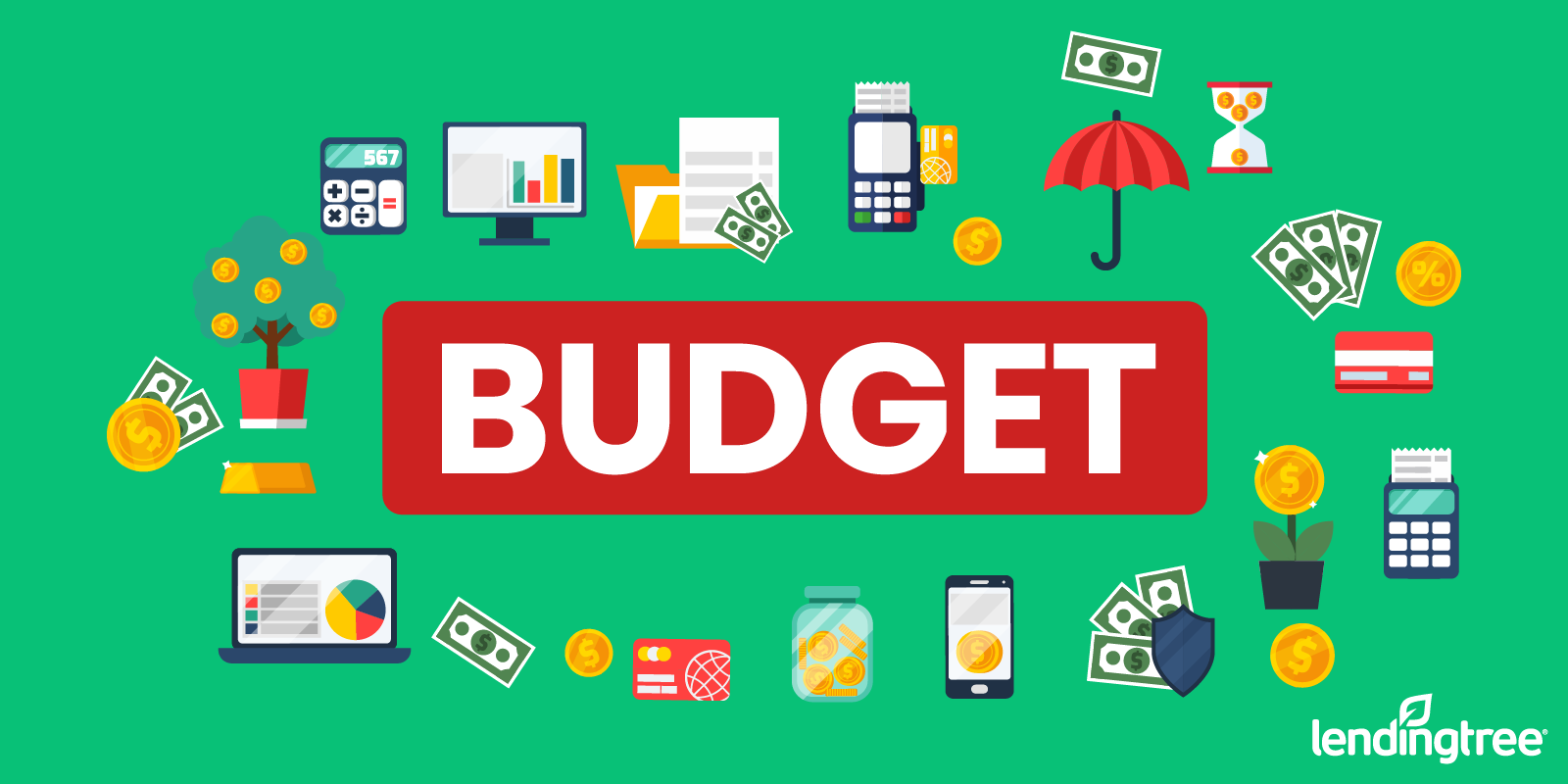 Your budget will depend greatly on your travel goals. Do you want to stretch your trip as long as possible, or would you rather give yourself some extra spending money in each destination? Align your values with your budget. Use the template below to get a good idea of where you want to focus your spending.
Click here for a free budgeting worksheet
Once you've determined how much your European backpacking trip will cost, use these tips from Kaiser to meet your travel budget.
Track your spending for 1 month: This is an insightful tool to find out where you may be overspending. Plus, you'll be able to find out exactly how much you can put in your travel fund each month. Cut costs where you can, and put aside money based on those cuts.
Set up a direct transfer to a travel account: Even just $50 every month will add up to $600 in a year, which could go far toward your backpacking budget. You'll save up even more if you put your money in a high-yield savings account.
Cancel subscriptions where possible: If you cut out Netflix, Amazon Prime and Spotify Premium, you could save more than $30 per month. Plus, you could download the Libby app to get access to free e-books and audiobooks through your local library. Better yet, go down to your closest library branch to check out books, magazines and even DVDs while you daydream of your overseas adventures.
Join a work-exchange program to make a living abroad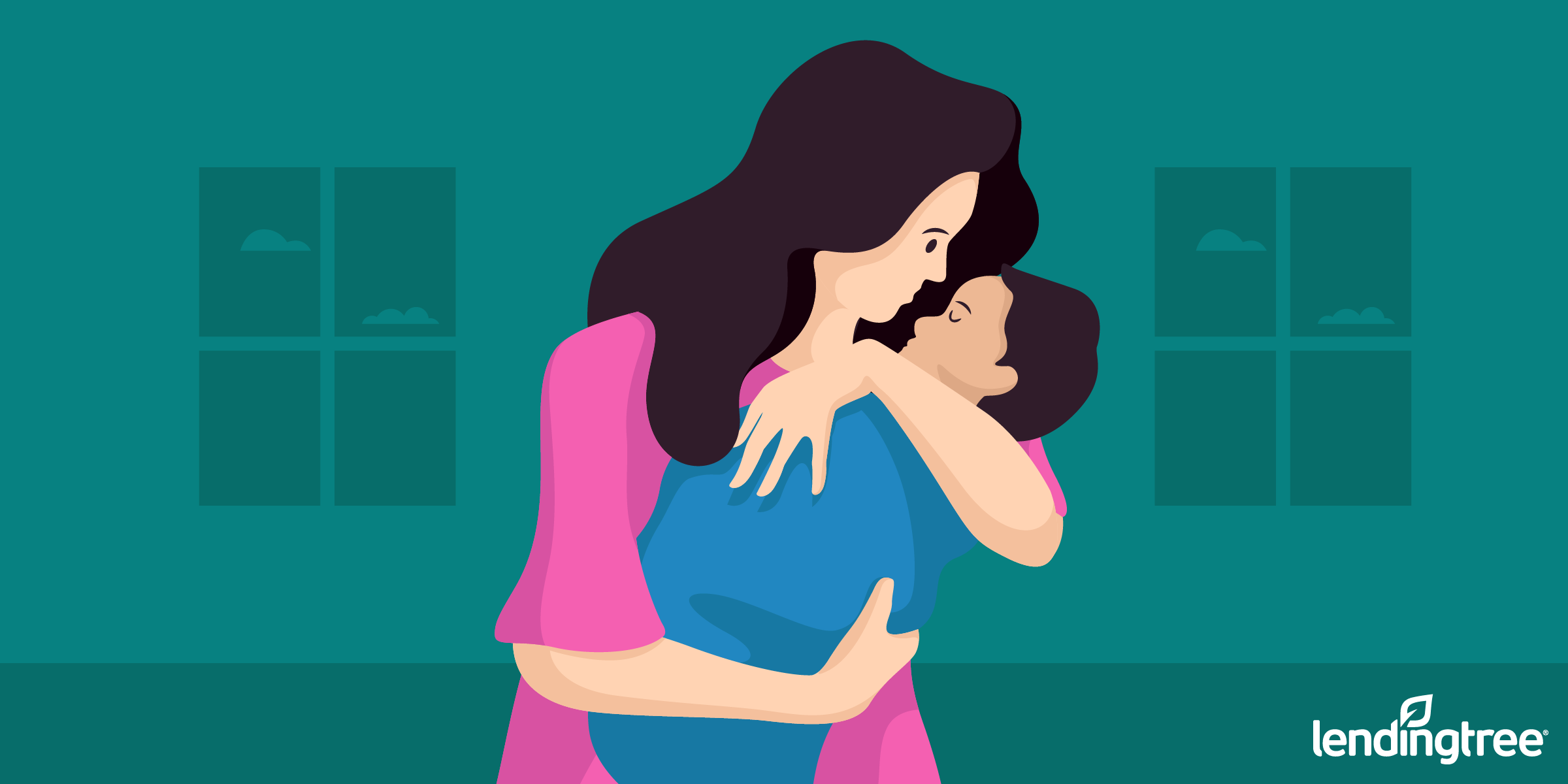 If you're worried that your backpacking budget won't last, consider joining a work exchange program through Workaway or Help Exchange. You may not receive monetary compensation, but you could find free food and accommodations. Plus, it's a way to immerse yourself in a new culture and learn new skills.
One popular form of work exchange is becoming an au pair, or temporary live-in nanny. If working with kids isn't your cup of tea, you could try housesitting or even working at a hostel.
You might also consider "digital nomadism," which means you can work remotely while traveling. This option is best for people who have careers that are conducive to travel, and you might even be able to contribute better content while abroad. It might be a long-shot at your current employer, but hey, it never hurts to ask.
Consider financing your vacation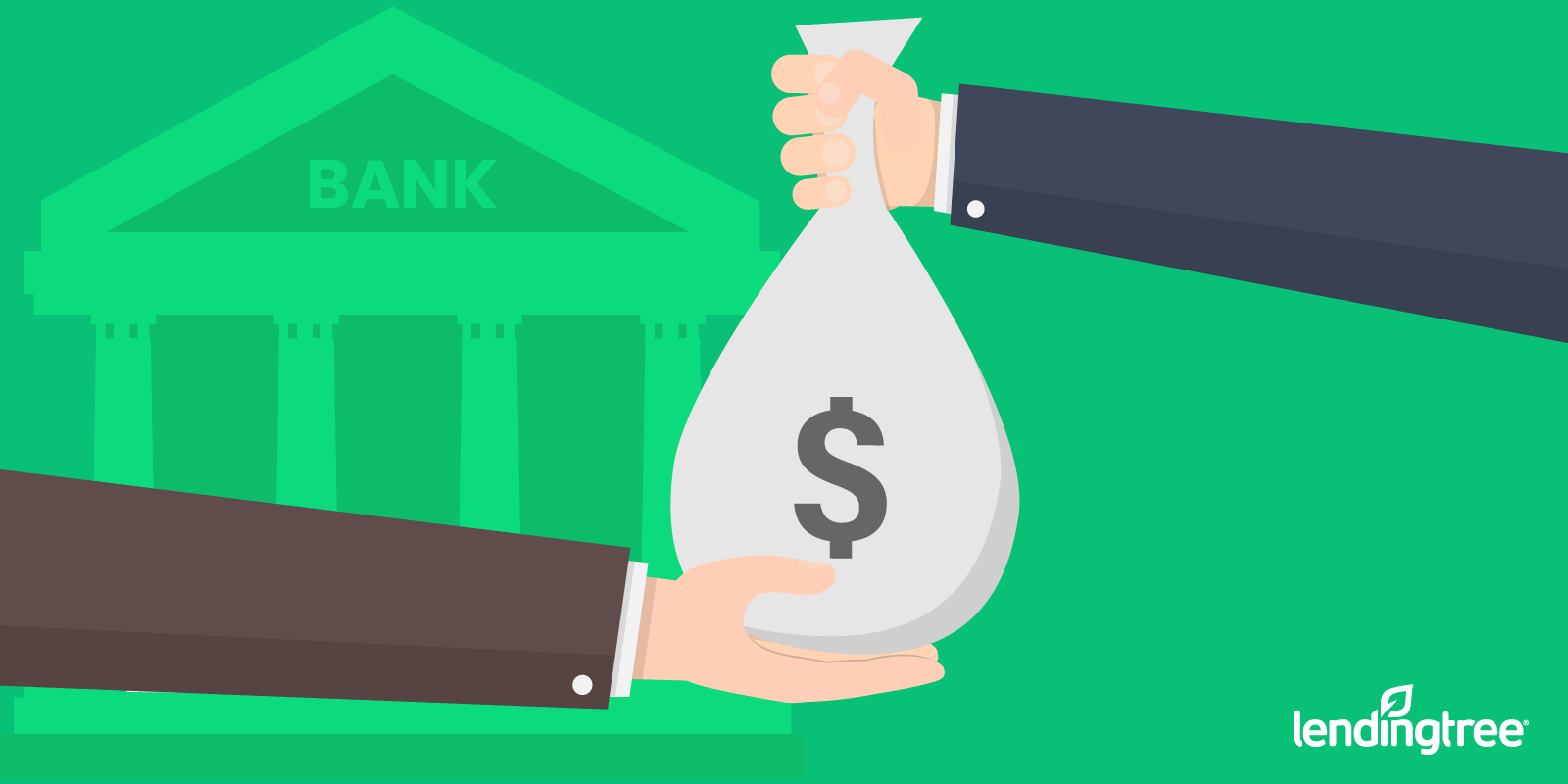 Generally, you'll want to avoid racking up debt for travel. Your first option should always be to save up money through budgeting so that you don't have to pay interest on your travels.
But for those who have been waiting their whole lives to go abroad, a travel loan could make the trip feasible, and you could essentially put your vacation on a payment plan. Traditional personal loans require no collateral, but they're not the best idea if you have low to no credit. In Q1 2019, consumers with credit scores over 720 saw interest rates around 7.27%, while subprime borrowers saw around 85.92% APR, according to LendingTree data.
Those with above-average credit profiles might also consider a rewards credit card or a card with a promotional 0% APR. (You can explore some options in our marketplace.) A credit card could be helpful if you don't know precisely how much you'll spend on your trip.
With a rewards card, you could benefit from a sign-up bonus and receive reward points that may make your trip more affordable. Meanwhile, a 0% APR credit card, which offers zero interest for a promotional period, can allow you to borrow money at no cost — assuming you repay your balance in full before the promotional period ends. Keep in mind, some 0% APR credit cards charge back interest.
That said, with any form of credit you take out for a vacation, you'll want to repay your debt quickly to avoid or minimize interest charges. You also shouldn't take out debt if you can't pay it off.
Don't take out debt you can't repay
At the end of the day, you should travel within your means. If you take out debt for travel, make sure you have a solid repayment plan that minimizes interest and doesn't incur prepayment fees.
Your first choice should be to budget appropriately for your trip so you aren't left with a monthly repayment plan (or loads of credit card debt) hanging over your head when you get back. Create a budget, determine how much you need and save up the old-fashioned way: with discipline, time and sacrifice.