4 Hardship Loans to Tide You Over
Updated on: January 3rd, 2020
Editorial Note: The content of this article is based on the author's opinions and recommendations alone. It may not have been previewed, commissioned or otherwise endorsed by any of our network partners.
Hardship loans can be personal loans with high interest rates and fees that may make your financial situation worse in the long term.
But when you face an unexpected illness or short-term financial emergency, you can incur considerable expenses.
If family or friends aren't able to help or you don't like your alternatives, you might consider taking out a hardship loan.
4 hardship loans to consider
Lender
Key details
Avant

APR range: 9.95% to 35.99%
Terms: 24 to 60 months
Origination fee: Up to 4.75%
Time to funding: Next business day if approved by 4:30 p.m. CT Monday to Friday
Minimum credit score: Typically 580

Rocket Loans

APR range: 7.16% to 29.99%
Terms: 36 or 60 months
Origination fee: 1.00% - 6.00%
Time to funding: Same day for loans up to $25,000
Minimum credit score: Not specified

LendingPoint

APR range: 15.49% to 35.99%
Terms: 24 to 48 months
Origination fee: 0.00% - 6.00% depending on the state in which you live
Time to funding: Next business day
Minimum credit score: 585

Prosper

APR range: 7.95% to 35.99%
Terms: 36 or 60 months
Origination fee: 2.41% - 5.00%
Time to funding: Typically within 5 days of accepting loan offer
Minimum credit score: 640
Common reasons why borrowers might consider a hardship loan include:
Serious illness
Sudden job loss
Death of an immediate family member
Unexpected loss of primary residence
If you don't have emergency cash reserves to handle such situations, you may want to consider applying for an unsecured personal loan, or hardship loan. About 40% of adults said they would have trouble covering a $400 emergency, according to a 2019 Federal Reserve report.
What to know about hardship loans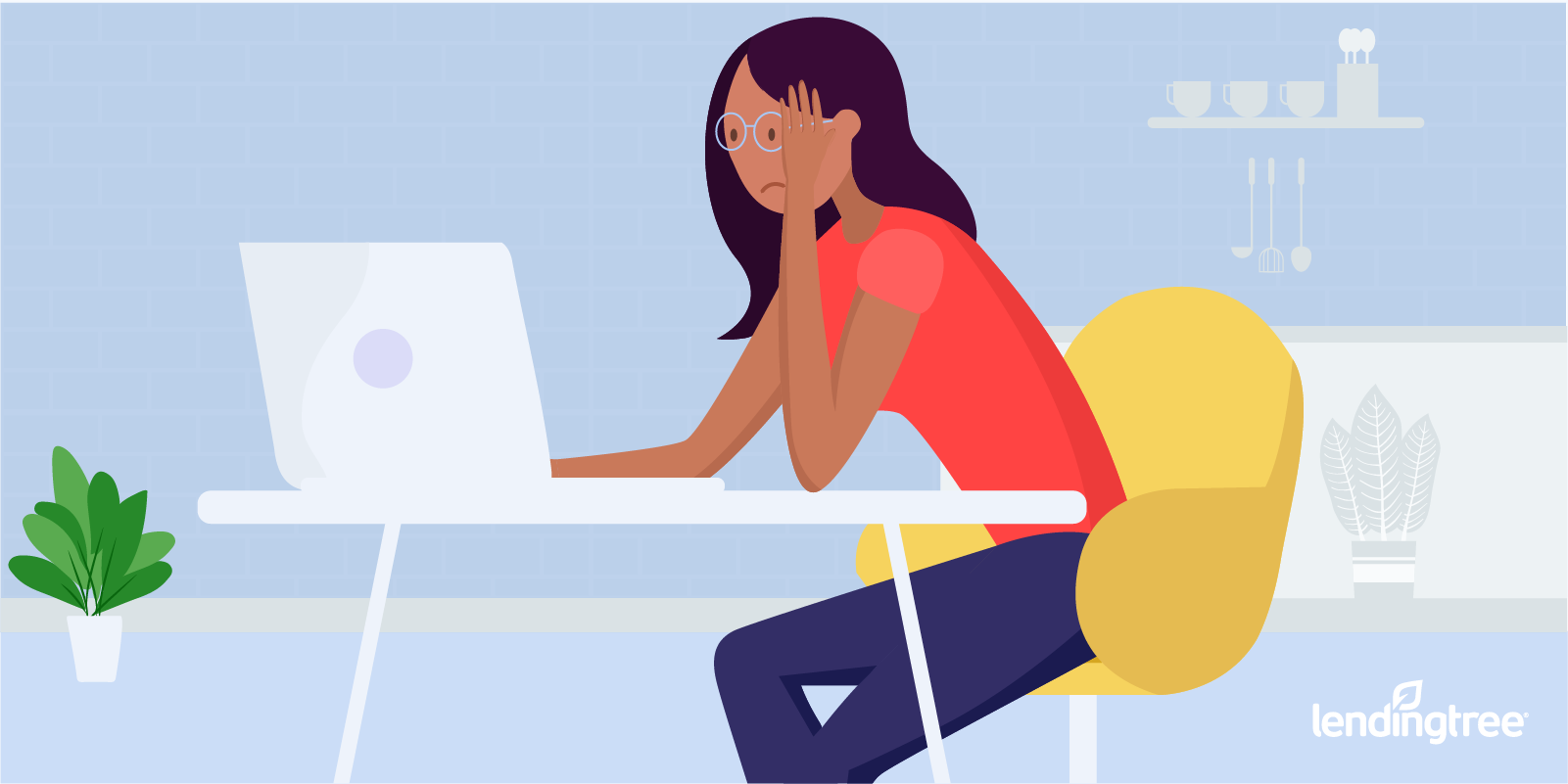 With hardship loans, you borrow money at a fixed interest rate and repay the loan over a specified period. Suppose you qualify for a $7,000 personal loan from Avant with an origination fee of up to 4.75% and a 29.95% APR over 36 months. You would be financing $6,667.50 and owe monthly payments of $296.97. Given your immediate hardship, it's important to assess whether you can make those payments over a 36-month period.
You might also consider applying for a hardship loan from a credit union if you qualify. Because credit unions are accountable to their members, they may be more willing to work with borrowers to offer better terms depending on their credit and employment picture.
If you're looking for a hardship loan while unemployed, you may need a cosigner with good credit. But only go this route if you are sure you'll be able to pay off the loan; otherwise, you could hurt your cosigners' credit.
Are there hardship loans for veterans, active-duty military?
If you are a veteran or active-duty service member (others may also qualify), lenders including USAA Bank may help during a financial crisis. Through USAA Bank, you may be able to secure hardship personal loans between $2,500 and $50,000 with APRs as low as 6.99%.
If you have excellent credit, you may be able to qualify for a 12 to 48-month USAA Bank loan with an APR as low as 6.99%. But if your credit profile is "needs improvement" — the military-friendly lender's lowest tier — that APR jumps to as low as 17.75%.
Navy Federal Credit Union also offers personal loans that can be used to pay for expenses during hard times. Eligible members can borrow up to $50,000 with repayment terms as long as 60 months and APRs ranging from 7.49% to 18.00% Active-duty and retired military members may qualify for a 0.25% APR discount on certain eligible loans; however, the discount is only offered to borrowers who apply at a branch or by phone.
What you need to know about government hardship loans
Contrary to what some believe, the federal government does not offer free money to people facing financial hardship. According to the U.S. government, many of those offers tend to be scams and should be avoided.
However, if you are an eligible full- or part-time federal employee facing an immediate financial hardship, you may apply for a loan of up to $1,500 from the Federal Employee Education and Assistance Fund. This is an independent nonprofit that provides hardship loans and other assistance for eligible borrowers.
If you qualify, the money can't be used to pay student loans or credit cards, and loan checks are not payable to employees directly. Eligible expenses include:
Rent or mortgage payments
Utility bills (gas, electric and phone)
Funeral expenses
Out-of-pocket medical expenses
Emergency travel expenses
Temporary lodging because of a natural disaster
Red flags to look out for with hardship loans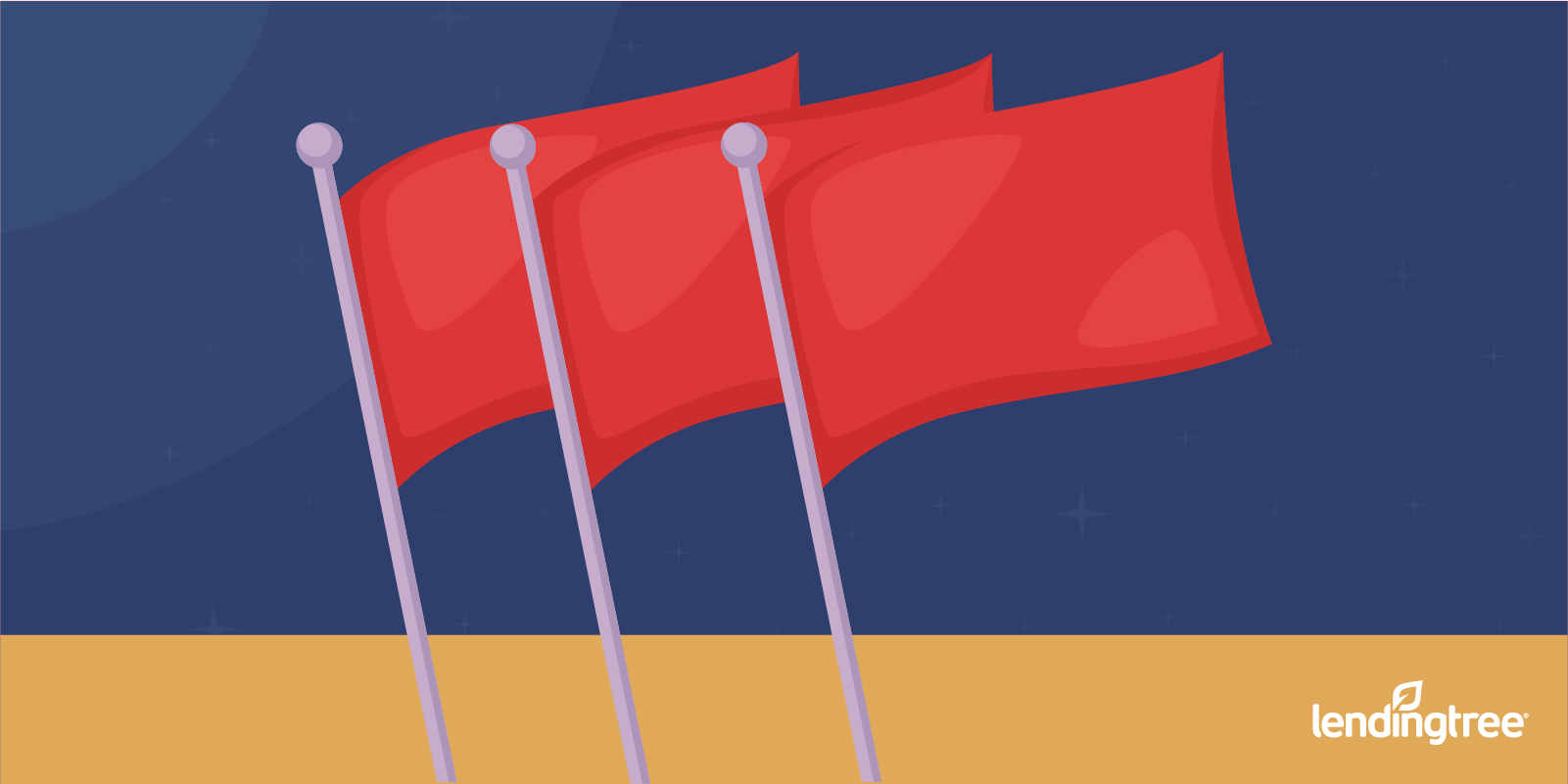 If you're looking for a hardship loan when you have bad credit, you may find:
Less-than-ideal terms
High interest rates
Upfront fees
No credit check needed
Pressure to sign
A financial crisis can often tempt you to make risky money decisions. Payday lenders know this, which is why they often package loans with fees equivalent to 400% APR. Still, about 12 million borrowers take out payday loans yearly, according to Pew Charitable Trusts.
Another reason why borrowers often resort to this kind of lender is the relative ease with which they're able to secure money. Minimum qualifications can include:
Bank or credit union account (sometimes prepaid card account)
Proof of income
Valid ID
Must be at least 18
If those are your only qualifications for a loan, that could be a reg flag in itself. In general, it's best to avoid lenders who promise fast cash regardless of credit score or offer triple-digit APRs regardless of your ability to repay the loan.
Alternatives to a hardship loan
401(k) hardship withdrawal
During hard times, one option may be to borrow money from yourself. If you have a qualified retirement plan, you may be able to take out a 401(k) hardship distribution — if your plan sponsor allows it.
However, your employer may require that you have exhausted all other sources of financial relief, such as personal loans. It's important to be aware that you can only withdraw the amount needed to cover the expense, and only for certain purposes, including:
Medical expenses
Tuition and related educational expenses
Funeral expenses
Certain expenses to repair damage to your principal residence
Further, you may have to pay income tax on the 401(k) distribution, as well as an additional 10% tax on early distributions.
Paycheck advance
A paycheck advance should not be confused with a payday loan. Paycheck advances are typically less financially risky for both employees and employers, since they are based on wages already earned.
However, if you're relying on a paycheck advance to cover an immediate financial hardship, it's best used when you are fairly certain that you expect other sources of income to cover the advance. Doing otherwise risks a snowball effect where you may find yourself with financial shortfalls each week until you catch up and stabilize your budget again.
Paycheck advances have gone digital with apps such as Earnin and Dave. Earnin, for example, can advance you up to $100 a day, while Dave limits you to a $75 advance.
Secured loan
A secured loan may be a good form of a hardship loan if you don't have great credit or a long enough credit history to quality for an unsecured personal loan. They're typically offered with lower interest rates than unsecured loans.
A reason for the lower interest rate offering is they are backed by collateral that can be seized if you fail to make your loan payments. Examples of collateral, depending on the loan, include:
Home
Personal vehicle
Certificate of deposit (CD)
Savings account
But if you're looking for a financial hardship loan, the lower interest rate could help ease your situation with lower monthly repayments.
Other alternatives to a hardship loan could be to find a side gig or use a promotional 0% APR credit card.
The dangers of taking on debt during financial hardship
Financial hardships are often temporary and due to unforeseen circumstances beyond your control. But how you plan and mitigate these events is in your control.
Consider lenders that offer you doable repayment terms, the lowest interest rates and fees, and the least impact on your credit score.
Be wary of making quick decisions that will hurt you financially in the future. Payday loans, high-interest rate loans from dubious lenders and 401(k) distributions come with certain unique financial risks that have to be carefully weighed if you're not able to repay.